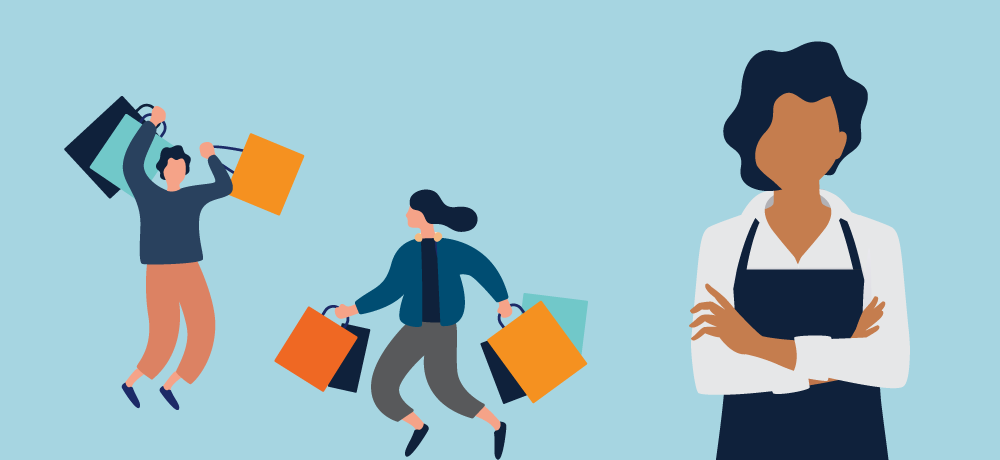 How to Find Holiday Work in Today's Hottest Industries
Hiring for holiday jobs is starting earlier than ever this year. That means now is the time for you to take the first step your holiday job search. Your goal this holiday season might be a temporary gig that gives you scheduling flexibility or a full-time seasonal work that provides a steady paycheck and the potential for a permanent role. Whatever you're looking for, here are four in-demand industries with the most holiday jobs this season.
Retail
eMarketer estimates that 2021 retail sales will top $1 trillion. But even with the rise in popularity of online shopping, retail stores remain busy. Today's top retailers need friendly, hard-working associates to keep customers satisfied and provide a great shopping experience. These associates might fill online orders, handle curbside pickup, or set up merchandising displays, among other duties.
Holiday jobs include: Merchandisers, inventory assistants, store update assistants, stockers.
Warehousing, manufacturing and logistics
E-commerce made up 19.7% of retail sales over the 2020 holiday holiday season, up from 13.4% in 2019, according to eMarketer. Meanwhile, online sales on Cyber Monday and Black Friday are expected to surpass $10 billion. To meet rising consumer expectations, warehouses, manufacturers and fulfillment centers will go into overdrive so that items get delivered to the right place on time.
Holiday jobs include: Shipping and receiving workers, pickers and packers, assembly line workers, machine operators, sorters.
Hospitality
After coming to a halt last year, the hospitality industry is expected to see a rush of activity this holiday season. People will gather together to dine out more often and travel to visit family and friends. According to the American Hotel & Lodging Association, the hotel industry will end the year down 500,000 jobs. Meanwhile, 85% of restaurant operators in a QSR survey say that staffing levels are lower than normal. As a result, hotels, resorts and restaurants need more staff to keep up with demand.
Holiday jobs include: Servers, parking attendants, housekeepers, front desk staff, kitchen staff.
Events and venues
Entertainment and food services can expect to see a huge increase in activity this season. With their return to the office, many companies will host holiday parties and other seasonal gatherings. Also, attendance is back at concerts, playoff games and other events at their favorite arenas. Events and venues are actively recruiting workers across a variety of roles, especially those who are willing to work outside the traditional 9-to-5.
Holiday jobs include: Food preparers, concession workers, wait staff, bartenders, ticket takers.
PeopleReady connects you with a variety of holiday jobs
Whether you want to earn extra income, learn new skills or find work that fits your busy schedule, holiday jobs are a great option for your career. Meanwhile, a job search app is the fastest way to find them. Let PeopleReady's app, JobStack, connect you with top holiday jobs in your area today!
Looking for holiday work?