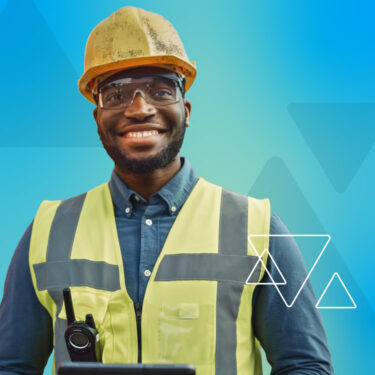 Skilled Trades Staffing Across Industries
From dispatching a single tradesperson or skilled laborer to building entire crews, PeopleReady Skilled Trades is ready to help you staff or supplement your workforce. And with our right match dispatch philosophy, we only match our tradespeople with work based on their skill level and experience—never on a first-come, first-served basis. For you, that means workers show up with the tools and experience needed to get your job done.
With more than three decades of experience recruiting and dispatching tradespeople and skilled laborers, you can count on us to be your skilled trades staffing partner.
Construction
Whether you're working in the residential, commercial, industrial, infrastructure or institutional sector, we can help you get the skilled tradesmen and tradeswomen you need. From carpenters, electricians and plumbers to heavy equipment operators, sheet metal mechanics, painters and skilled laborers, the PeopleReady Skilled Trades team will find you workers across skill levels—from skilled laborer to master.
When you combine PeopleReady's nationwide pool of ready-to-dispatch general laborers with PeopleReady Skilled Trades' expertise in skilled trades staffing, you'll find your one-stop-shop for construction workers.
Renewable Energy
With renewable energy projects gaining momentum across the U.S., qualified solar workers are hard to find. That's why our specialized skilled trades staffing team also offers turn-key workforce solutions for utility-scale solar projects. From dedicated recruiters to a specialized on-site support and customer care team, our solar staffing experts will make sure you have the solar installers, electricians, equipment operators and other workers you need to ensure you never miss a deadline. Now that's what we call peace of mind!
We've built our solar staffing expertise over the past decade, placing more than 20,000 workers on green job sites and installing more than 20GW of new solar.
Marine
In addition to construction staffing and renewable energy staffing, our teams dispatch tradespeople to shipbuilding and repair projects across the country. From defense and commercial shipbuilding to new bridge, dock and pier construction, we match qualified professionals with your marine projects.
Whether you need welders, pipefitters, riggers, shipwrights or other marine-related tradespeople, you can rest assured that our highly skilled workers will show up on-site, on time and ready to work safely. In fact, since our first shipbuilding project in 2008, our marine workforce has clocked more than 1 million hours.
Looking for General Laborers?
Get started by requesting workers online or calling PeopleReady at 877.338.1039.
Looking for Skilled Laborers or Tradespeople?
Get started by requesting workers online or calling PeopleReady Skilled Trades at 877.338.1039.
PeopleReady, a TrueBlue company (NYSE: TBI), specializes in quick and reliable on-demand labor and highly skilled workers. PeopleReady supports a wide range of industries, including construction, manufacturing and logistics, retail and hospitality. Leveraging its game changing JobStack staffing app and presence in more than 600 markets throughout North America, PeopleReady served approximately 83,000 businesses and put approximately 226,000 people to work in 2022.