Start Your Job Search Here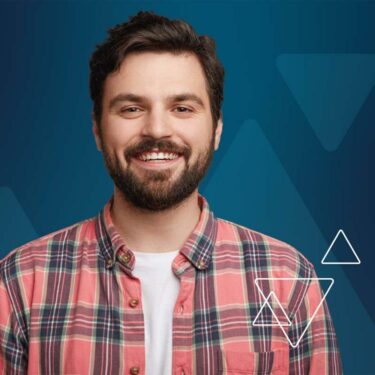 The Associate Resource Center was developed to make working with PeopleReady a breeze. Here you can find information on pay, W-2s, benefits, safety and more.
Looking for tips, how-to articles and the latest PeopleReady news? Visit our blog!
How to Navigate This Page
Click the links below to jump right to the information you are looking for.
JobStack:
The easiest way to find and accept jobs
It's easier than ever to find work with PeopleReady. Just download our app, JobStack, onto your smartphone from the Apple App Store or the Google Play Store to get started.
Visit the JobStack Resource Library to learn:
How to find work from your phone
How to earn extra money through the JobStack referral program
What to expect after you accept work on JobStack
You can find the following information on your JobStack work ticket:
Dress code requirements
Personal protective equipment (PPE) requirements
Lifting requirements
Contact information
Additional requirements (i.e., photo ID, drug tests, or any required prior job experience)
Remember to:
Update your "My Profile" section on JobStack to maximize your search for employment with us!
When you arrive on the jobsite, check-in for your shift by going to your "Job Tickets" section and selecting "I've Arrived"
Turn your notifications "on" to receive important alerts such as:

• Job invitations (expires within two hours)
• New jobs in your area
• Rating and confirming hours
• Changes in shift times
• Shift cancellations
• Being removed from a shift
Don't have a phone?
Check out our Lifeline Phone Program FAQ to find out if you're eligible for a free phone.
Training:
Required & Optional Opportunities
Required Anti-Harassment Training
PeopleReady is committed to maintaining a workplace free from harassment, discrimination and retaliation. We comply with all federal, state and local laws regarding prevention of sexual harassment.
If you are from one of the three states below and have not already completed sexual harassment training as part of your onboarding process, choose one of the options below to complete your required state training.
Do you live in Delaware, Maine or Oregon? Please contact your local team.
Do you live in California or the city of Chicago? We will automatically enroll you in sexual harassment training once you work a certain number of hours for PeopleReady.
Have you already taken your sexual harassment training through another employer?
In California, email your certificate of completion to caltrainingsupport@trueblue.com.
In the City of Chicago, email your certificate of completion to CHItrainingsupport@trueblue.com.
Optional Skills Training
OSHA 10 Training
Alison Free Training Programs
Alison Touch Typing Training
TWIC Information
TWIC Enrollment Centers
ATSSA Flagger Online Certification: Contact your local team for additional information.
Benefits Information
As a newly hired associate, you are eligible to enroll in our Associate Benefit Program. We have many options to choose from, including medical, dental, vision, life and AD&D, short-term disability, critical illness, accident, hospital indemnity and more.
You will have 30 days from the date of your first paycheck to complete your enrollment appointment. If you miss your window, your next opportunity will be during our annual open enrollment event held in October/November for coverage effective the following January or if you experience a qualified life event such as a marriage or birth of a child.
A week after receiving your first paycheck, you can schedule a 30-minute appointment with a benefit counselor to discuss your available benefits, have your benefits questions answered and enroll in coverage.
Remember, your eligibility information will only be updated with our providers a week after you receive your first paycheck. Schedule your appointment by calling 888.583.7575 on Monday to Friday, 8 a.m. to 8 p.m. ET, or online through this scheduling link. We believe that making the most informed decisions about your benefit options is important for you and your family. Please take the time to carefully review our benefits site and benefits guide to learn more.
Pay, W-2 & Employment Verification FAQs
How can I access my W-2s or update my information?
You can access your W-2s via myadp.com. New registration and download directions can be found here.
If you need to update your personal information, please do so in the Associate Portal or at a branch by December 2023.
If you elect to receive your W-2 online, you'll have access to your W-2 beginning January 2023.
If you do not elect to receive your W-2 online, paper W-2s will be mailed out beginning January 31, 2023. Reissues are not available until after February 15, 2023.
Have a question? Please call our W-2 hotline at 800.722.5840. Agents are available to help Monday to Friday, 8 a.m. to 5 p.m. CT.
How soon can I get paid?
While most of our job assignments offer next-day pay, please keep the following pay expectations in mind:
Next-day pay: These payments are paid out within 24-48 hours (1-2 days) following the end of your shift. If you have not been paid, please allow at least 24-48 hours following the end of your shift before contacting your local branch or Service Center.
Weekly pay: These payments are paid out on a designated day each week as noted in your job description.
Direct deposit: Payment via direct deposit may take up to 2-3 business days for the funds to process through to your account.
PayBot: Text "Status" to 855.465.1846 for the status of your payment for all the jobs you have worked within the past 72 hours (3 days).
NOTE: Payments for jobs worked Friday, Saturday, or Sunday may not be paid until the following Monday. Customers are unable to assist with matters regarding your pay. Please contact your local PeopleReady team with any questions.
How do I get paid?
We offer pay cards and direct deposit for quick and easy payment. Our pay card works just like a credit card and doesn't require you to have a bank account. Speak with your local team to learn more about these options.
View the Wisely Cash Card Full Cardholder Agreement and Wisely Card Fee Schedule.
How do I know which ATMs accept my pay card?
Log into myWisely® to find in-network, surcharge-free ATMs in your area.
Visit https://info.mywisely.com/surcharge-free-atms/ to search by location.
How do I access my pay stub?
All associates can access their pay stubs here, including associates who don't use pay cards. Online pay stubs will show the correct YTD earnings and YTD withholdings.
I am unable to access my pay card account. How do I fix it?
Please reach out to our pay card provider by calling 866.407.9482 or chat with customer service in the myWisely® app or on myWisely.com.
How can I verify my employment or wages?
Any current or former associate of PeopleReady (previously Labor Ready, Spartan Staffing or CLP) can access their earnings history and/or the first and last date of work information by visiting theworknumber.com. If you don't have internet access, you can call The Work Number toll free at 800.367.2884 to have your earnings history mailed to you.

Here's what you need to know to register on the site:
Use the employer code 10657 or type in "True Blue"
If you have trouble logging in, call your local branch to verify that your birth date has been entered correctly in our system
What is the status of my pay?
Sign up to receive text message alerts about your payment status. Text "Status" to 855.465.1846*.
*Must be opted into WorkAlert to receive updates. To opt-in, text "Start" to 42800.
For answers to more pay-related questions, please view the Frequently Asked Questions (FAQ) linked here.
Attendance & Tardiness
Associates are expected to be on time and present for work every day an assignment has been accepted. It is your responsibility to inform the branch of any tardiness or absence from work. This is vital as our customers rely on us to show up on time and get the job done.
If you are running late or are unable to make it to an assignment, please contact your local PeopleReady team at least four hours prior to your scheduled start time to allow our staff to make the necessary rearrangements for the customer. You can leave a voicemail if it is after hours or if there is a long hold time.
The following can result in disciplinary action, including termination:
No call no show
Late without informing branch
Leaving early from a jobsite without prior notification
For more information, download the PeopleReady Attendance Guidance document.
Our Commitment to Safety
The safety of our associates is our utmost priority. PeopleReady is committed to maintaining compliance in all aspects of our business. We are dedicated to a safe work environment and strive to stay in line with the rules and regulations of each market we serve.
The TrueBlue companies, including PeopleReady, enjoy a positive reputation in the industry because of our commitment to our core values and the highest standards of ethical behavior. Ethics and compliance form the foundation of our business activities and are at the forefront of every business decision we make and every action we take.
Safety Guide & Assessment
Please be sure to familiarize yourself with our safety guide prior to your first assignment by reading the PeopleReady Safety Manual. You should also review the U.S. safety assessment: English | Spanish
Personal Protective Equipment (PPE)
PeopleReady provides the following safety equipment at no additional cost to you:
Safety vest
Safety glasses
Gloves
Hard hat
Typically, PPE should be picked up at your local PeopleReady branch. However, there are some occasions when PPE will be at the jobsite for you when you arrive. This will only occur in some instances, so be sure to check with your local team before your assignment to confirm.
If you are missing any equipment listed on your job ticket, please call or email your local PeopleReady team and we will order your equipment. We need at least 48 hours before your shift's start time to order the appropriate equipment and arrange for you to pick up the items.
NOTE: You must contact your local branch or Service Center if you do not have all the required PPE for a job assignment. If you show up to a jobsite without all the required PPE as listed in the job requirements on JobStack, you will be sent home without compensation and may face disciplinary action. We will assist with pairing you with an appropriate role. This is to ensure your safety and compliance with jobsite regulations.
Dress Code
Unacceptable work attire
Shorts, sweatpants, jeggings, leggings, yoga pants, muscle shirts and/or tank tops
Any clothing with branding, logos or profanity
Sagging pants
Open-toed shoes (e.g., sandals, flip flops)
NOTE: Steel-toed boots are required at every job unless otherwise specified in the dress code section of the job description.
How to Report an Injury
If your injury is serious or life-, sight-, or limb-threatening:
Call 911 immediately
Report your injury to your site supervisor and the PeopleReady team as soon as possible
If you sustain a minor work-related injury that may not need full medical treatment:
Immediately report your injury to your site supervisor staff so they can inform the branch
Call the 24/7 NurseCare hotline at 888.454.6272 to consult a registered nurse on the best course of action for medical care. View the NurseCare FAQ here: English | Spanish
Additional Safety Resources
TEMPORARY COVID-19 LEAVE:
Ladder Safety:
OSHA Fact Sheet – Step Ladders
OSHA Fact Sheet – Extension Ladders
Heat Illness Prevention:
Working Outdoors in Warm Climates OSHA Fact Sheet
Aerial Lifts:
Aerial Lifts OSHA Fact Sheet
Using Aerial Lifts Fact Sheet
Hazard Communications:
Safety Data Sheets OSHA Quick Card
Standard Pictogram OSHA Quick Card
Our Commitment to Ethics & Compliance
PeopleReady complies with all federal, state and local laws. We strive to ensure that all employees are treated fairly and with dignity and respect, and that they are provided with a work environment that is free of discrimination, harassment and retaliation.
PeopleReady is committed to providing equal employment opportunities for all persons regardless of race, color, gender, sex (which includes pregnancy, childbirth, breastfeeding, and medical conditions related to pregnancy, childbirth or breastfeeding), creed, religion, religious creed (including religious dress and grooming practices), age (over 40), marital or family status, medical condition (cancer and genetic characteristics), national origin (including language use restriction), citizenship, mental or physical disabilities, veteran and military status, ancestry, HIV or AIDS status, sexual orientation, gender identity and expression, genetic information, on-the-job injuries or any other basis protected by law.
Compliance
Unacceptable Behavior
Committing any of the following will result in disciplinary action, including termination:
Getting involved in a verbal and/or physical altercation with anyone on a jobsite during your shift.
Using your cellphone and smoking cigarettes/vaping on the jobsite. These should be limited to your lunch and breaktimes only, unless otherwise approved by your site supervisor.
Code of Business Conduct & Ethics
EEO Policy – English
EEOC – Conozca sus Derechos
Privacy Notice
CCPA
Biometric Data Policy
ADA Accommodations Policy
United Healthcare: Transparency in Coverage
Industrial Security Practices and Procedures
Anti Fraud Statement
Associate Pay Information
Employee Rights Under the Family & Medical Leave Act
Health Insurance Market Place Information
Health Insurance Marketplace Information – Florida
Prevention of Harassment Discrimination and Retaliation Policy
Anti-Substance Abuse Policy
Have a question about other company policies?
Email HR-advice@trueblue.com, call 253.573.5063 or contact your local branch.
ComplianceAlert
ComplianceAlert is PeopleReady's confidential system you can use to report violations of the company's code of conduct policy.
Code of conduct issues include:
Theft or fraud
Harassment and/or discrimination
Retaliation
Safety concerns
Any illegal or criminal conduct
To report a violation, visit TrueBlueComplianceAlert.com or call our hotline toll free at 855.70.ALERT.
IMPORTANT NOTE: ComplianceAlert is only for reporting code of conduct violations. Do not use this hotline for concerns that are not related to our code of conduct, such as personality conflicts, attendance or performance issues. For such situations, please work with your local PeopleReady team.
Workplace Posters
Right to Work: English | Spanish
E-Verify: English & Spanish
Equal Opportunity Employer: English | Spanish
Fair Labor Standards Act: English | Spanish
Family & Medical Leave Act: English | Spanish
Sexual Harassment Poster: Chicago
Uniformed Services Employment & Reemployment Rights Act: English
Additional Postings: Federal | Delaware | District of Columbia | Illinois | Maryland | New Jersey | New York | Texas | Pennsylvania
(Passwords will be provided in your onboarding materials.)
Thank you for choosing to work with PeopleReady. We are grateful to have you on board!
Quick Tips for New Associates
Contact your local team if you're missing any Personal Protective Equipment (PPE) for a job at least 48 hours in advance. For more info on PPE, click here.
Remember to introduce yourself to the customer with a handshake, ask for your assignment and thank them at the end of the shift! It's always a good idea to ask if everything was satisfactory.
Please allow 24-48 hours following the end of your shift before contacting your local team regarding pay. All pay questions should be directed to PeopleReady, not the customer! For more info on pay, click here.
Running late or can't make a shift? You'll need to inform your branch of any lateness or absence at least four hours prior to your scheduled start time. For more info on attendance, click here.
If you're injured on a job, please call our 24/7 NurseCare hotline at 888.454.6272. If your emergency is serious or life-threatening, please call 911.
Please be sure to leave your shorts, sweatpants, yoga pants, tank tops, clothes with branding, logos or profanity and open toed shoes at home. Steel-toed boots are required at every job unless otherwise stated. For more information on dress code, click here.
Cigarette smoking, vaping, cellphone use and physical or verbal altercations of any kind while on the job will result in disciplinary action.
JobStack Pro Tips:

• Arrive on time with your PPE and be prepared to work safely. Select "I've Arrived" in your Job Tickets section on JobStack to check-in to every job assignment. For more info on using JobStack, click here.

• Your work ticket in JobStack will tell you everything you need to know about dress code, PPE, lifting requirements, contact information and more.

• Ensure your "My Profile" section on JobStack is completely updated and turn notifications "on" to be alerted of job invites, shift cancellations and more.
Have a question about a job assignment? We're here to help! Please contact your local PeopleReady team, not the customer, with any questions or concerns.
PeopleReady, a TrueBlue company (NYSE: TBI), specializes in quick and reliable on-demand labor and highly skilled workers. PeopleReady supports a wide range of industries, including construction, manufacturing and logistics, retail and hospitality. Leveraging its game changing JobStack staffing app and presence in more than 600 markets throughout North America, PeopleReady served approximately 83,000 businesses and put approximately 226,000 people to work in 2022.