Start Your Job Search Here
3 Ways to Find Work
That Works for You
Apply Online
See our current openings in a variety of industries and apply right on our website.
Apply on the JobStack App
Download JobStack and complete the registration process through the app.
Contact Your Local Branch
Find your nearest branch and speak with one our staffing experts.
Industries Looking for Staff
Our staffing experts at PeopleReady put people just like you to work in a wide variety of industries. We have jobs available to help you earn more money, develop new skills and build relationships with potential employers.
General
We provide access to a wide range of jobs which give you the opportunity to gain new skills and experiences.
Example positions:
Clean-up crewmembers, janitors, flaggers, stockers.
Skilled Trades
Jobs in the skilled trades are in high demand due to workforce shortages, so we help tradespeople of all kinds find work in their specific trade.
Example positions:
Carpenters, electricians, pipefitters, welders.
Energy & Industrial
The energy and industrial industry is growing rapidly. Our work opportunities cover a broad spectrum, including capital construction and plant turnaround work.
Example positions:
Crane operators, foremen, ironworkers, pipe installers/fabricators.
Construction
The labor shortage in the construction industry means that jobs of all kinds are available. We have construction jobs for apprentices, journeymen and master-level professionals as well as skilled laborers.
Example positions:
Site maintenance workers, cleanup crewmembers, flaggers, skilled helpers, carpenters, electricians, plumbers.
Transportation
Kick your career into the next gear with a job in transportation. If you have the drive to succeed in a fast-paced environment, we have work available at moving and logistics companies as well as auto auctions.
Example positions:
Auto auction drivers, loaders/unloaders, maintenance technicians, vehicle inspectors.
Manufacturing & Logistics
Want to help with the production and distribution of goods around the globe? We specialize in supply chain and logistics staffing for retail, automotive and more.
Example positions:
Assembly and production workers, loaders/unloaders, mechanics, pickers and packers, sorters.
Retail
From store locations to e-commerce and distribution centers, the retailers we serve need people like you who can ensure the highest level of customer satisfaction.
Example positions:
Clerks and cashiers, merchandisers, store update assistants, seasonal workers.
Disaster Restoration
After natural disasters and other emergencies, we are always looking for people who are willing to use their skills to help communities recover and rebuild.
Example positions:
Debris removal workers, restoration workers, equipment set-up assistants, labor supervisors.
Hospitality
If you're passionate about providing top-notch customer service, our hospitality jobs are available in a variety of settings, including hotels and resorts, dining halls and event venues.
Example positions:
Banquet and restaurant servers, event caterers, housekeepers, ushers and ticket takers.
Marine
Find rewarding work offshore as well as onshore. We supply workers to many of today's largest shipbuilding companies around the world.
Example positions:
Machinists, riggers, shipfitters, welders.
Waste & Recycling
Help the environment and get paid while you're at it. We have jobs in residential trash, recycling and compost collection, as well as general processing and sorting.
Example positions:
Driver helpers, litter pickers, haulers, sorters.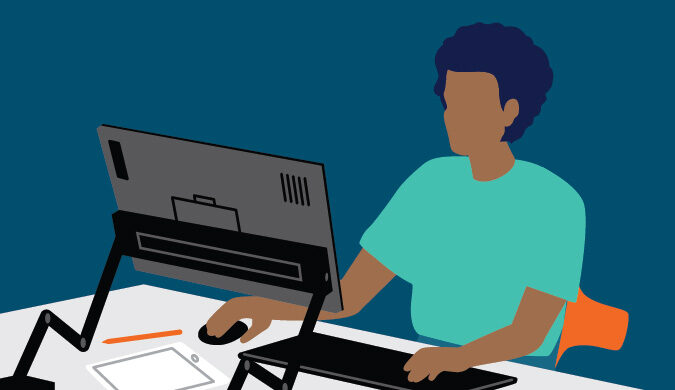 Other
We also have jobs available in a variety of industries which allows you to explore your interests and try out different career options.
Example Positions:
Customer Relationship Representative, HR Representative, Mail Room Assistant, Secret Shopper
Frequently Asked Questions
PeopleReady has a presence in over 600 communities in all 50 states, Canada and Puerto Rico. Click here to find your nearest PeopleReady branch.
Download our JobStack app to register as an associate and complete your application. We will contact you upon receipt. You can also search our open jobs here.
We have jobs available in a variety of industries, including construction, hospitality, manufacturing & logistics, retail & e-commerce, auto & freight services, warehousing & distribution, waste & recycling, general labor and skilled trades.
If you're interested in working with PeopleReady, you will need required ID for the I-9 form, two verifiable business references and an up-to-date resume. You will also need to meet with one of our representatives to be evaluated and interviewed so we can understand your skills and match you with the right job.
Stay on Top of the Job Market
Let us make your job search easier. Here you'll get job-hunting tips, helpful career advice and more.
I Am Ready
See our current openings and find your next job now!
PeopleReady, a TrueBlue company (NYSE: TBI), specializes in quick and reliable on-demand labor and highly skilled workers. PeopleReady supports a wide range of industries, including construction, manufacturing and logistics, retail and hospitality. Leveraging its game changing JobStack staffing app and presence in more than 600 markets throughout North America, PeopleReady served approximately 83,000 businesses and put approximately 226,000 people to work in 2022.