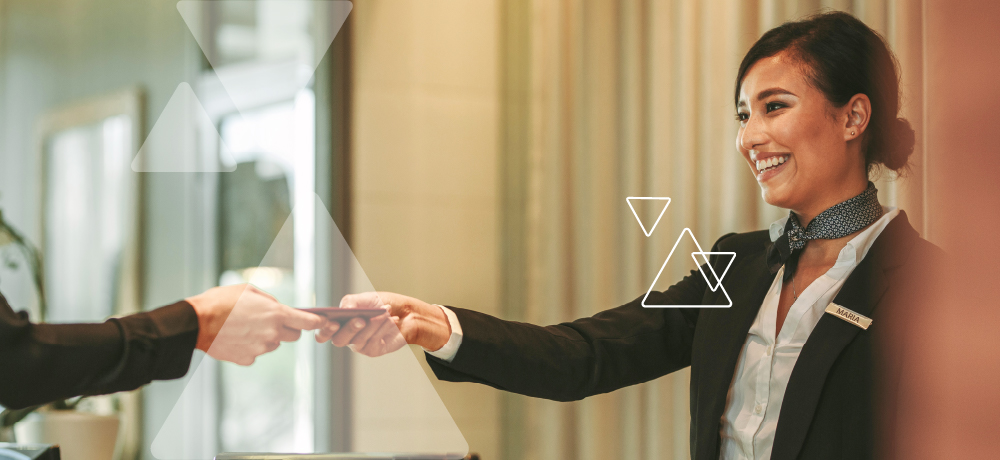 What you need to know about finding hospitality and hotel jobs
If you're interested in potential hospitality careers, there are many options to choose from, depending on your interests and experience. Concierge is one of the most desirable hotel careers — perfect for personable, organized and energetic workers who are committed to creating a great guest experience. Below, we share what you need to know about concierge jobs, including wages, general duties and career outlook.
How much does a concierge make?
The median hourly wage for concierge was $16.48 in May 2020, according to the Bureau of Labor Statistics. Pay for concierge jobs will vary by region and type of employer. In addition, pay is usually highest in upscale hotels and restaurants as well as in major metropolitan and resort areas.
What does a concierge do?
Concierges are the first point of contact that guests will have at a particular venue. They typically work in the hospitality industry, such as in hotels and resorts, but they may also work in hospitals, real estate offices and apartments. Concierges are tasked with a variety of duties, for instance:
Answering guest inquiries
Assisting patrons at hotels, apartments or office buildings with personal services
Arranging or giving advice on transportation, business services or entertainment
Monitoring guest requests for housekeeping and maintenance
What qualities does this role require?
Above all, concierges need excellent communication and people skills to make guests feel comfortable and welcome. They also know how to be calm, cool and collected even in stressful situations. Meanwhile, they must have a good memory to remember up-to-date information about restaurants and events in the local area along with internal hotel policies and procedures. As a result, they can help answer guests' questions and provide great recommendations.
What qualifications do you need to be a concierge?
There is no formal education requirement for concierges, although some employers may prefer a certificate or degree in a hospitality-related field. Moreover, a majority of employers will offer on-the-job training.
What's the job outlook for this role?
According to the BLS, concierge employment could increase 5.3% in the 2018-2028 decade. However, even more jobs may be available depending on your location.
PeopleReady gives you access to concierge jobs and other hotel careers
PeopleReady offers jobs with today's leading hospitality businesses, helping workers build promising hotel careers. You can search our website or get our app, JobStack, to apply to hotel and hospitality jobs 24/7. With JobStack, you can search for jobs relevant to your skills and interests, receive notifications on new job listings and manage your job applications all in one place. For example, some of the hospitality jobs we fill include:
Janitor and housekeepers
Parking attendants
And more!
Looking for hospitality jobs?