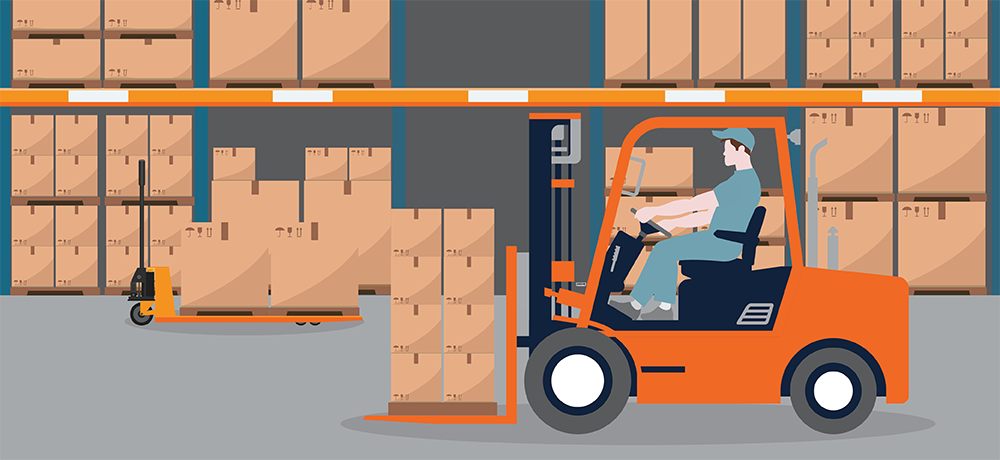 Among today's most in-demand manufacturing or warehouse jobs is warehouse associate. Warehouse associate jobs are extremely in-demand as consumers increasingly rely on online shopping. As a result, facilities across the country are in the market for new associates. Below, we share what you need to know about becoming a warehouse associate, including wages, general duties and career outlook.
How much does a warehouse associate make a year?
In short, there are a variety of temporary jobs along with temp-to-hire and permanent jobs available in the warehousing industry. Warehouse associates are typically designated as hand laborers and material movers by the Bureau of Labor Statistics. The median annual wage for hand laborers and material movers was $30,010 (or $14.43/hour) in May 2020, according to the BLS.
What are the most important duties in this role?
Warehouse associates have a variety of duties depending on their work environment. For example, some duties might include:
Loading and unloading trucks.
Packing and unpacking items.
Packing and sealing orders based on work orders or instructions.
Storing items in warehouse based on work orders or instructions.
Examining and inspecting orders before packing to ensure specifications are met.
Performing general cleanup and organizational duties.
If a warehouse associate has the right skill set and gains enough experience, they may get the opportunity to become a warehouse team leader. A warehouse team leader supervises a team of warehouse workers that will perform various functions. This management role involves a variety of leadership duties as defined by the employer. For example: creating work schedules for the team, managing projects and ensuring that all aspects of warehouse operations function smoothly.
What qualities does this role require?
Firstly, warehouse associates need to be team players and have a positive attitude. Meanwhile, they should have flexibility to work in a dynamic and fast-paced environment while following all safety standards. Good judgment and attention to detail is also a must in manufacturing and warehouse jobs.
What qualifications do you need?
In short, there are usually no formal educational or training requirements for warehouse associates. Employers typically only require that applicants be physically able to perform the work.
Warehouse workers receive on-the-job training overseen by a supervisor or a more experienced staff member. Most importantly, warehouse associates also learn all necessary safety rules as part of their training. Further, many of these rules are standardized through the Occupational Safety and Health Administration.
What's the job outlook for this role?
Overall employment of hand laborers and material movers is projected to grow 7% from 2020 to 2030,according to the BLS . That's about as fast as the average for all occupations. Nearly 1 million openings for hand laborers and material movers are projected each year, on average, over the decade. Moreover, manufacturing or warehousing jobs are available in major cities along with suburban and rural areas which are prime for warehouse development.
Find manufacturing or warehouse jobs with PeopleReady
PeopleReady gives you easy access to the most in-demand manufacturing jobs or warehouse jobs available now. We can connect you with jobs 24/7 through our app, JobStack. Or, at the same time, you can connect with one of our branch locations throughout North America. For instance, our current in-demand manufacturing or warehouse jobs include:
Stock and order associates.
Pickers and packers.
Shipping and receiving clerks.
Customer service representatives.
Order clerks.
Hand laborers and material movers.
Operations managers.