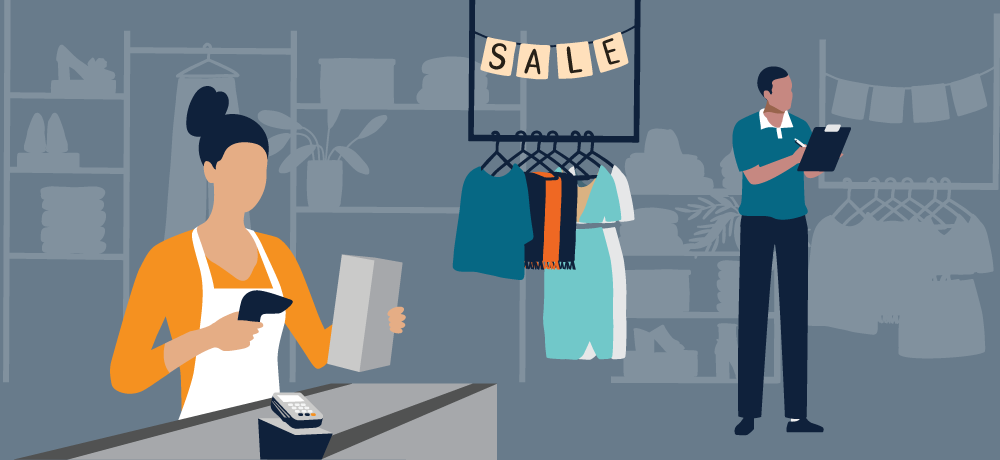 The benefits of seasonal jobs for today's job seekers
Are you looking for holiday work this holiday season? You're in luck. According to the National Retail Federation, there will be a 4-6% growth in retail sales this year, increasing the need for seasonal hires. Seasonal jobs hiring this year include opportunities in retail, manufacturing and many other industries this year, and they offer a variety of fresh skills and experiences that can benefit you in the future. If you are still not sure about taking holiday jobs, we share four reasons you should start your search today.
Earn extra income
If you expect more expenses during the holiday season, or want to save money for the new year, seasonal jobs give you easy access to extra income that puts you closer to your goal. Adding just a few part-time holiday jobs to your weekly schedule can help you pay off holiday debt, build up your emergency fund or plan for a future vacation.
You can also enjoy the benefits of quick and convenient pay if you partner with a staffing agency this holiday season. Along with helping you find the best holiday jobs for you, staffing agencies typically offer different payment options so you can make money fast.
Take advantage of a flexible schedule
Whether you're a college student on winter break or a parent balancing work with family responsibilities, holiday jobs offer different scheduling options. Plus, many businesses — including retailers, restaurants and event venues — will have extended hours during the holiday season. As a result, you will be better able to find holiday work that fits your schedule.
With the freedom to create your own schedule, you can also reduce the stress of the holiday season and ensure better work-life balance. When employers see that you have availability, they are more likely to bring you back for future seasonal jobs or even a long-term position.
Gain necessary skills and experience
If you have an employment gap in your resume, taking on seasonal jobs can help you while you are searching for full-time work. This is an opportunity to try something entirely new or pursue an industry that you've always had an interest in. Regardless of which industry you work in, you will learn new skills that can benefit you throughout your career. For instance, seasonal retail jobs give you an opportunity to strengthen your communication and customer service skills on the sales floor.
Because many of these holiday jobs require no experience, you can step right in and make a difference. The key is to show off your best traits: punctuality, reliability and a positive attitude. Highlighting your skills demonstrates that you possess the abilities necessary to excel in your holiday work and in future opportunities as well.
Get your foot in the door with top companies
In addition to exploring new roles and expanding your skillset, you can also benefit from taking top companies for a "test drive" this holiday season. Taking one of the seasonal jobs now hiring opens up the possibility of learning more about a specific role or industry.
These seasonal jobs can also put you in front of hiring managers and give you an opportunity to make a great impression on company or industry leaders. Some employers ask their top-performing seasonal workers to remain on hand after the holidays to wrap up projects or start on new ones.
Find holiday jobs with PeopleReady
Part-time holiday jobs can be a great opportunity to boost your income and your career prospects. Who is currently hiring for seasonal jobs? Seasonal jobs hiring now include:
Retail: Retail associates, cart retrievers, merchandisers, product assemblers, store update assistants, clerks and cashiers
Manufacturing and warehousing: Assembly and production workers, forklift operators, loaders and unloaders, package deliverers, pickers and packers, stockers
Hospitality and events: Concession workers, concierges, parking attendants, prep cooks, ticket-takers, ushers, restaurant and catering servers
If you're wondering, "Are there seasonal jobs near me?" you're in the right place. Whether you're looking for a short-term job or something that could turn into a full-time role, PeopleReady is here to support your holiday job search every step of the way. We can match you with holiday jobs in 600-plus communities through our website or our JobStack app, which lets you apply to jobs 24/7 and choose ones that fit your skillset and schedule.

Find holiday jobs with PeopleReady!