Jobs in events available right now with PeopleReady
The events industry is a wonderful place to work, offering exciting career opportunities and a chance to get in on the action. If you're interested in pursuing a career in the events industry, PeopleReady is the place to get started. Below we share just some of the various event and entertainment venues where you can find flexible jobs that fit your skills and your schedule.
Music concerts and festivals
If you enjoy a fun, high-energy atmosphere with some cool tunes to listen to, you can work with us at a variety of music events throughout the year. Entertainment event jobs with PeopleReady are available in basically every city throughout North America.
You may also get a chance to see some of your favorite artists. Just in the last few years, PeopleReady has worked concerts and provided events staff for major acts such as Alabama, Kelsea Ballerini, Bad Bunny, the Beach Boys, Dierks Bentley, Garth Brooks, Kane Brown, Kenny Chesney, Dead & Company, Luke Bryan, Guns 'n' Roses, Billy Joel, KISS, Machine Gun Kelly, Brad Paisley and Phish. That's just for starters!
Sports arenas and stadiums
Are you a sports fan? Do you want to be up close to the action? Arenas and stadiums are designed for sporting events but may also host concerts, festivals and other exciting events. Seasonal and part-time event jobs may include concession workers, parking attendants and ticket-takers.
PeopleReady associates have worked at several major sports leagues, including Major League Baseball, Major League Soccer, the NBA, the NFL, the NCAA, NASCAR and more. For example, we filled a variety of roles at the NCAA Final Four in Houston in 2023 and the most recent MLB Field of Dreams game!
PeopleReady is also the official staffing provider of the NTT INDYCAR Series. That means we hire hundreds of people each year for events such as the Indy 500, including bartenders, ticket-takers, concession workers and other events staff.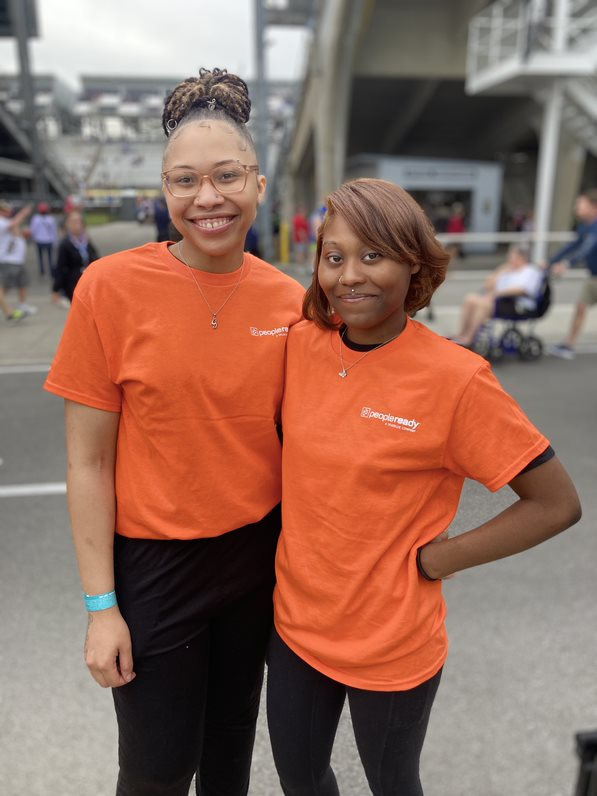 Bars and restaurants
Diners want it all when it comes to a restaurant or catering experience: delicious food, friendly service and a beautiful atmosphere. If you have a sharp memory and a positive attitude, you may be a great fit for event work in catering, bartending and customer service.
PeopleReady serves a variety of dining establishments, from national chains to local mom-and-pop restaurants. These venues may host private parties, corporate events, food and wine tastings and other gatherings. Some of the restaurants and bars we serve are located in the event and entertainment venues we mentioned above.
Hotels, resorts and casinos
Picture the hustle and bustle of a busy hotel or resort lobby. These venues often host business conferences, corporate retreats, weddings and other events. If you enjoy working in an environment that offers something new every day, you may be a great fit for a hospitality job. These flexible jobs include catering servers, prep cooks and housekeepers.
Meanwhile, these venues also need to create a visually stunning atmosphere for their guests. Event staff jobs like groundskeeper and landscaper give you the opportunity to get outside and be a part of an incredible guest experience.
Convention centers
Convention centers are designed to host large-scale events such as trade shows, exhibitions and business conventions. The most common event staff jobs include event setup assistants, parking attendants and ushers. We have staffed events all across the U.S. and Canada, with venues including the Anaheim Convention Center, Denver Convention Center, Indianapolis Convention Center, Owensboro Convention Center (Kentucky) and more.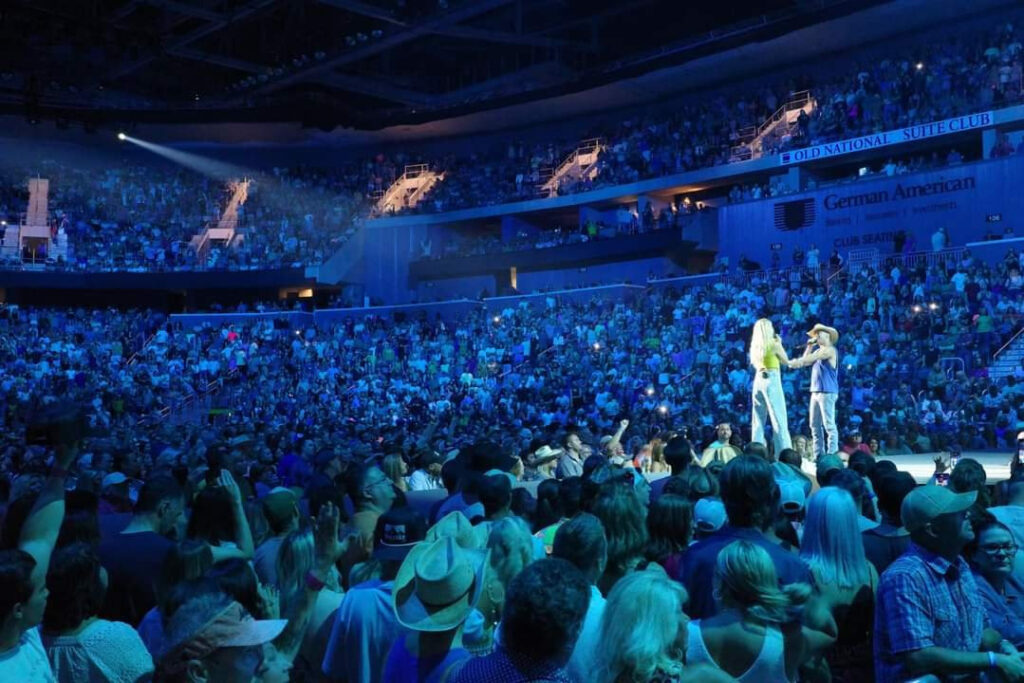 Museums and galleries
Do you enjoy art and a peaceful environment? Museums and galleries need event workers in a variety of roles to ensure that guests have a great experience. What does event staff do in museums and galleries? Available event jobs may include parking attendants, food servers and ticket-takers. PeopleReady has served museums everywhere from Dallas to Tucson, Arizona, to Washington, D.C. These venues may host special events, fundraisers and other public gatherings.
Other event spaces
From banquet halls to ballrooms and movie theaters, PeopleReady supports a variety of event venues beyond the ones listed above. These event spaces may play host to fundraisers, charity events, community festivals and more. Event staff jobs in your area may include event setup assistants, banquet servers, concierges and customer representatives.
PeopleReady has event staff jobs in your area
Looking for a fun and flexible part-time jobs in your area? PeopleReady can help you explore all the live event jobs available in cities and small towns all across North America, including Chicago, Los Angeles, Miami, Baltimore and many more.
How do you get started on your event job search? It's easy. You can apply for jobs in events right now online or through our app, JobStack. By working events with PeopleReady, you can:
Accept jobs with flexible hours
Explore new roles that interest you
Build your experience and skill set
Enjoy same-day or next-day pay for many jobs
Interested in event jobs?