Our Commitment to Safety
Safe workers and safe job sites are at the core of everything we do. PeopleReady is committed to maintaining compliance in all aspects of our business. We are dedicated to a safe work environment and strive to stay in-line with the rules and regulations of each market we serve.
The TrueBlue companies, including PeopleReady, enjoy a positive reputation in the industry because of our commitment to our core values and the highest standards of ethical behavior. Ethics and compliance form the foundation of our business activities and are at the forefront of every business decision we make and every action we take.
Please be sure to familiarize yourself with our safety guide prior to your first assignment by downloading and reading the PeopleReady Safety Manual.
PeopleReady Safety Manual (English)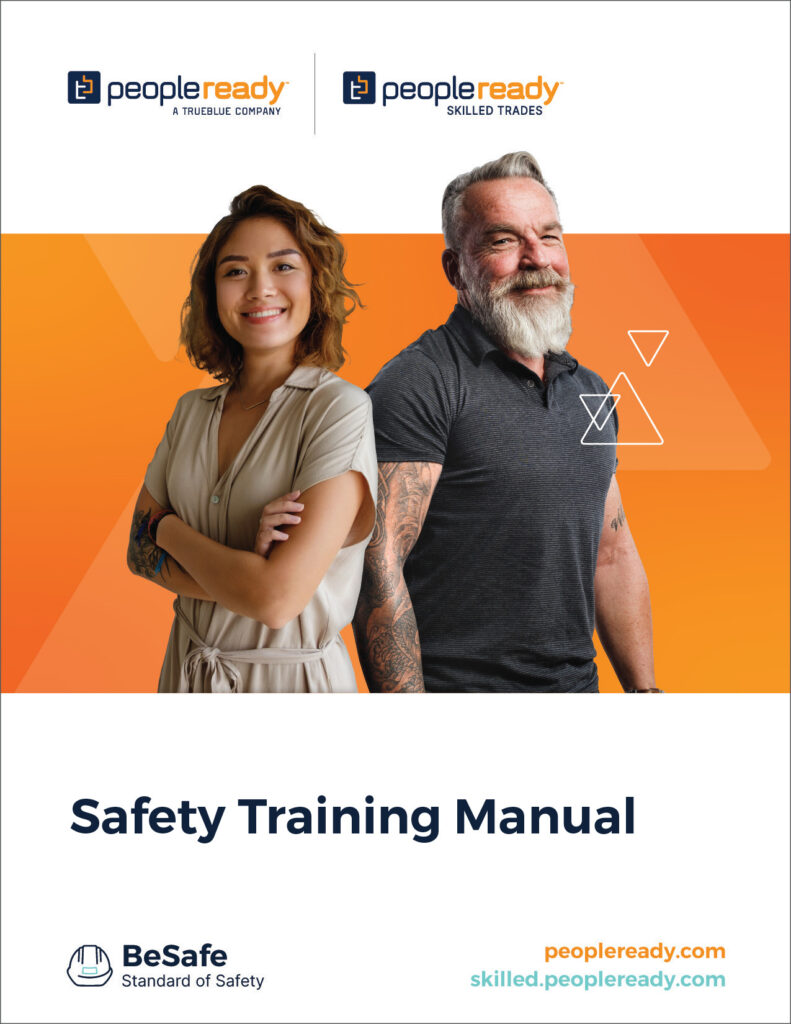 PeopleReady Safety Manual (Spanish)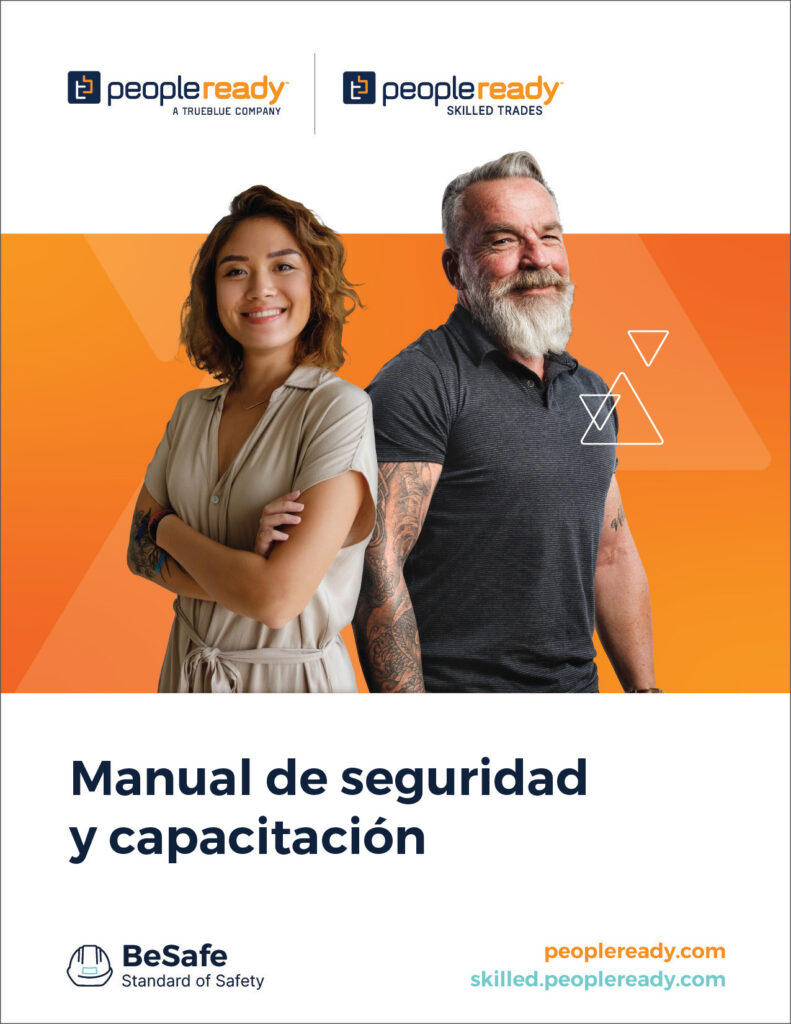 PeopleReady, a TrueBlue company (NYSE: TBI), specializes in quick and reliable on-demand labor and highly skilled workers. PeopleReady supports a wide range of industries, including construction, manufacturing and logistics, retail and hospitality. Leveraging its game changing JobStack staffing app and presence in more than 600 markets throughout North America, PeopleReady served approximately 83,000 businesses and put approximately 226,000 people to work in 2022.