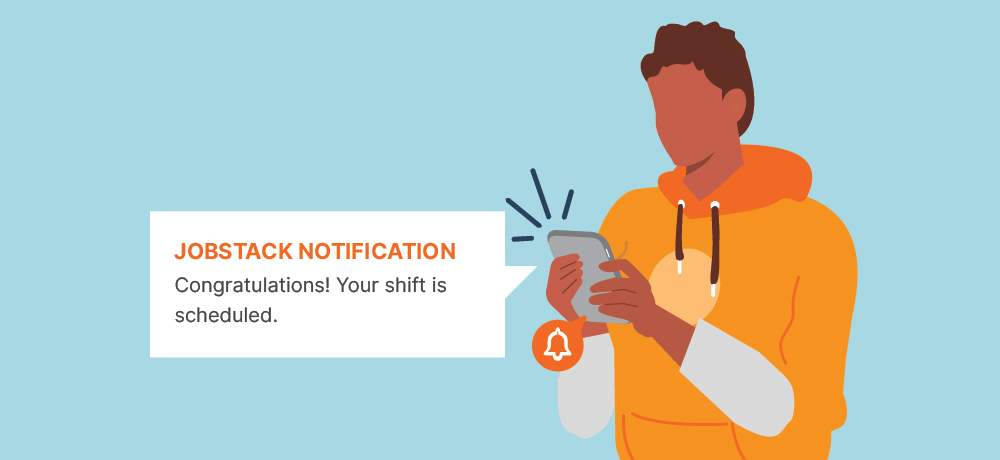 Find Holiday Jobs That Fit Your Interests and Your Schedule with JobStack
About one-third of Americans borrowed money to buy holiday gifts in 2021, according to LendingTree. If you're one of those people, finding temporary or part-time work can help you make money quickly. Nearly everyone has a skill or expertise they can use, whether it's in retail, hospitality or some other industry. Based on our recent analysis of millions of jobs across the U.S., PeopleReady found that the most in-demand jobs offering part-time schedules and flexible hours include the following:
Food servers and bartenders
Working at a restaurant is one of the most common ways for people to pick up some extra money at any time of year. Food and beverage attendants, including waiters and bartenders, are in particular demand right now. People in these roles are an essential part of the dining experience.
Grocery delivery assistants
Delivery and curbside pickup options continue to gain in popularity and rank among the most in-demand temp service jobs. That means added demand for personal grocery shoppers and delivery drivers who can ensure that grocery orders are correct and that customers receive their food and refreshments on time.
Sales associates
Working as a cashier or customer service representative for one of today's retailers can be another easy way to bring in money. In fact, part-time retail jobs might be more available after the holiday season. That's because most seasonal workers have gone back to their regular jobs or moved on to other opportunities. In these retail jobs, it's important to be friendly with customers and make them feel comfortable during their shopping experience.
Warehouse associates
There could be as many as 2.1 million unfilled manufacturing jobs in the U.S. by 2030, according to the National Association of Manufacturing. Warehouse associates make sure that incoming and outgoing shipments get where they need to go. Their tasks can involve anything from scanning barcodes to updating and managing inventory. They also help process shipments and input that information into the proper systems. Additionally, they may assist with labeling and inspecting and recording which items are packed.
PeopleReady and our app, JobStack, provide temp jobs year-round
Besides holiday debt, many people will pick up a side gig for other reasons. A major life event—a sudden job loss, an unexpected home repair, student loans—can put a dent in someone's finances. Once you make extra money from your part-time job, use it to pay down your debt.
As the year goes on, other temp jobs become available. Spring brings the need for seasonal workers on construction sites as well as cleanup crew members, while summer calls for outdoor summer jobs like landscapers and painters.
JobStack is the perfect way to get fast access to jobs all year round in a variety of industries. Because you make your own schedule, you can pick temp jobs that fit your routine, whether it's another job, family time, or other responsibilities.
Looking for temporary jobs?