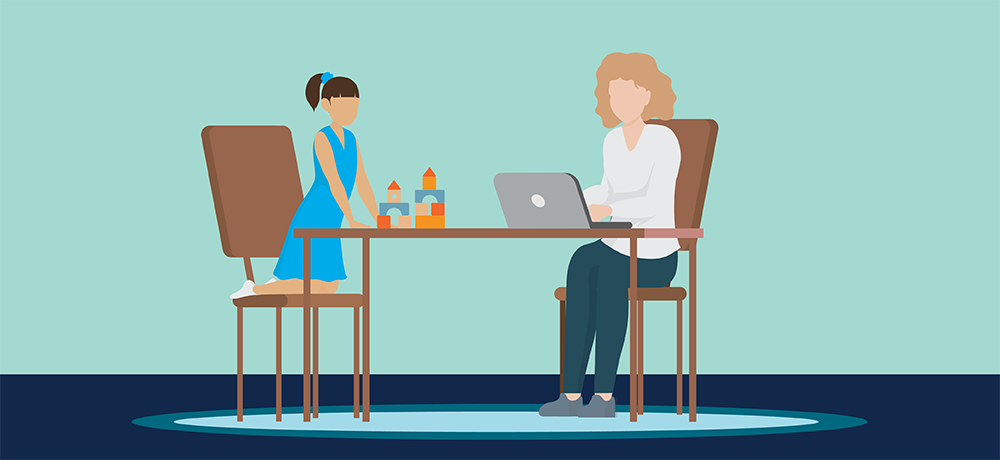 How to find flexible jobs as a working parent
Nearly 50% of all working families have struggled with balancing work with childcare needs since COVID-19, according to Pew Research. With the new school year in full swing, many working parents are looking for new jobs that offer flexibility. PeopleReady shares four tips to finding a job that lets you balance work and family life. Plus, check out the bottom of this article for the best jobs for working parents available now with PeopleReady and our app, JobStack.
Make your resume stand out with top skills
Look for hiring incentives such as flexible scheduling
Use technology to support your job search
Explore the world of temporary or part-time jobs
Make your resume stand out with top skills
As a parent, you've likely honed skills that can set you apart from other job candidates. Be sure to highlight these top skills when applying to jobs. For example:
Organizational skills: Children may have different activities throughout the week, ranging from tutoring and art classes to gymnastics and karate. There are also other events parents have to schedule, like doctor's appointments, family fun days or playdates.
Time management skills: A parent's day may include picking up and dropping off a child at an activity along with doctor's appointments, household chores and other responsibilities. The ability to multi-task, stay organized and complete tasks under time constraints are valuable to employers in all fields.
Communication skills: Good communication between you and your child is important for developing a positive relationship. As a parent, you have to communicate ideas to your child and help guide them as they learn.
To help you improve your resume even more, PeopleReady analyzed millions of job postings for the top soft skills that employers look for in today's candidates.
Look for hiring incentives such as flexible scheduling
More than 700,000 parents have left the workforce since 2020, according to nonprofit newsroom the 19th. While COVID-19 was a significant factor, many people were already having difficulties with their work-life balance. The Bureau of Labor Statistics notes that there are five million fewer people working than before the pandemic began.
As a result, industries like retail and leisure and hospitality are adding incentives to attract new workers. These incentives can sometimes include higher wages and childcare assistance. The best jobs for working parents also offer flexible or on-demand scheduling, providing the work-life balance they need.
Use technology to support your job search
Technology has helped make searching for jobs easier than ever. Mobile apps and other online services can help working parents make their next career move right from their phone. Did you know? During 2021, 67% of job applications were completed on mobile devices, according to a report by Appcast. So finding jobs online is not only more convenient, but it also allows you to connect more easily with today's employers.
Explore part-time and temporary jobs as an option
If you've been away from the workforce for a while, you might find that your previous career isn't the right one for you anymore. You may have different interests, or the job may not offer the schedule flexibility you now need.
If you don't know what field you want to work in, taking a part-time or temp job can be beneficial. You can try out different positions in many industries while expanding your skills. These temp jobs hiring often pay daily or weekly, allowing you to earn money while you decide on a career path. The added income of a part-time job can provide a number of benefits:
Creating an emergency fund
Reducing debts and minimizing credit card use
Paying for children's school or extracurricular activities
Saving for a family vacation or retirement
How to find the best jobs for working parents
Flexible or temporary jobs give parents the opportunity to provide for their families while balancing childcare, household errands, school functions and much more. However, searching through hundreds of job sites for the right part-time or temp job can be time-consuming. PeopleReady is here to help.
PeopleReady and our JobStack app makes it easy to find top jobs hiring in your local area 24/7. You can accept the jobs that fit around your family's schedule. Here are some of the best jobs for working parents now available with PeopleReady: