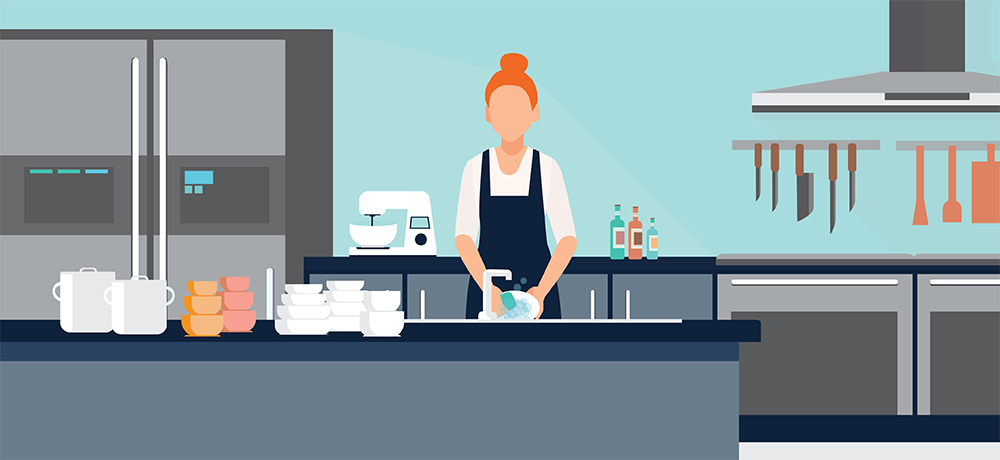 PeopleReady connects you with the temporary jobs you want
Whether you're a college student, a working parent or someone who's in between jobs, temporary jobs give you the opportunity to build your career and find jobs that fit your schedule. With the ongoing staffing shortages in so many industries, many employers are eager to hire workers like you and willing to pay a higher wage than usual, even for their temporary staff. These roles can benefit you no matter your situation, and you can find roles in a variety of industries—including hospitality, manufacturing, retail, and more.
Temporary jobs agencies like PeopleReady have staffing experts with connections to every industry—whether you want a job that requires physical strength, exceptional customer service skills or great attention to detail. Finding a temp job is easy with PeopleReady's app, JobStack, which lets you browse job openings and apply to the jobs you want 24/7 from your own mobile device. For example, some of our hottest temp jobs right now include:
Mechanical assemblers
Production workers
And more!
Below, PeopleReady has compiled a list of everything you need to know about temp jobs.
Temporary jobs versus part-time jobs
Part-time jobs are a type of employment in which workers regularly work fewer than 30 hours a week. There's no end date to the employment agreement, and worker schedules may or may not change week over week.
On the other hand, temporary jobs allow for more flexibility in your schedule. Rather than being committed to one employer, you can take temporary assignments at multiple employers in a variety of industries. These assignments have a clear end date—at the end of the day, at the end of the week, or even after several months. In some cases, the employer may hire you as a permanent employee after your assignment ends.
The benefits of temporary work
Temporary jobs can benefit your career in many ways. Full-time or part-time jobs often will have their employees stick to rigid schedules. However, temporary work gives you the flexibility to take jobs based on your availability that week. No matter what your other family or school priorities are, you can find last-minute, on-demand work and earn a paycheck with a job that fits your schedule.
Temporary work is also a great way to build your skill set in new industries. Whether you're exploring different roles in the same industry or considering a new career path, temp agencies can connect you with employers. This helps you add new skills and experience to your resume, making a career change more achievable.
Convenient payment options available
Finally, with some temp agencies you get the option of being paid weekly rather than every other week. In some cases, jobs even offer same-day pay. This is a great convenience for any worker who has immediate financial responsibilities such as paying rent, buying groceries and saving for childcare, utilities and other bills.
PeopleReady has a variety of payment options for you depending on your preferences, including the Wisely Cash Card. We also offer direct deposit to help ensure quick and easy payment. For more information on our payment options, visit our associate resource center.
Looking for temporary jobs?