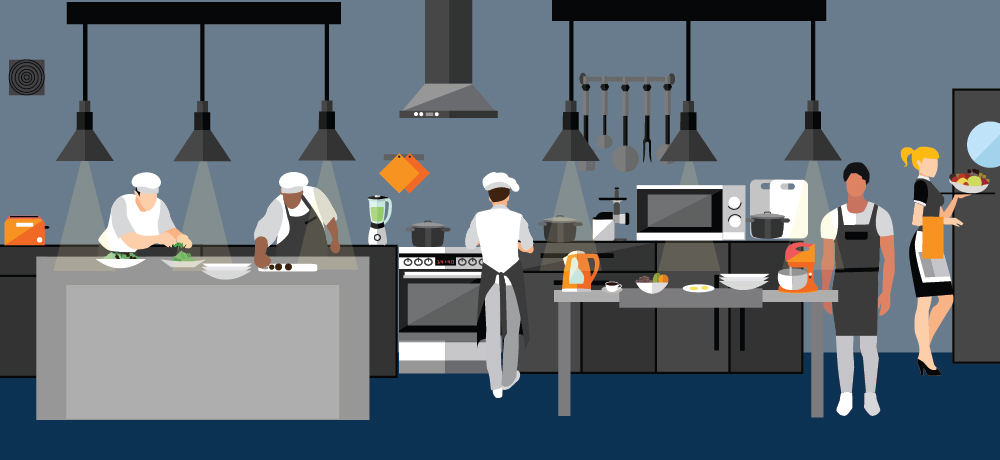 As the hospitality industry continues to face a workforce shortage, restaurants, hotels and resorts, and event venues are increasingly looking for new workers to meet their current needs.
One of the best parts of working in hospitality is that there are a variety of options for people with different skill sets. For example, people who excel at customer service have many roles available to them, including front desk receptionists and concierge staff. Or if you want to build a culinary career, you can start by joining a kitchen crew as a server or line cook at a five-star resort or local restaurant.
If you're interested in working in hospitality, restaurants, hotels and venues alike need certain skills from their hospitality workers in order to turn a good guest experience into a great one. Here are the top skills that you need to land hospitality jobs in your area.
Skills for customer-facing staff
Many people are attracted to the hospitality industry because they're friendly, energetic and social. Customer-facing roles give workers like this the opportunity to make connections with people. They include:
Hosts
Ticket-takers and ushers
The top skills you need include:
Communication skills: You'll not only need to convey important details to your guests but also create a welcoming, friendly environment so that they want to return time and time again. Strong communication skills translate into a positive customer experience and help you create a strong bond with your teammates.
Positive attitude: Whether you're learning a new booking system, prepping a kitchen or introducing guests to their room, positivity and enthusiasm makes the customer experience better. It also makes it easier for you to handle the stresses of learning a new job.
Flexibility: When supporting and serving customers, you need to be able to shift gears quickly. Your managers and fellow team members will appreciate someone who goes with the flow while staying focused.
Skills for back-of-house staff
The work behind the scenes is just as important—whether you prefer to work in a kitchen or in an administrative role. Here are some common back-of-house roles in hospitality and events, for example:
Dishwashers
Housekeepers, cleaning crew members or janitors
Event caterers, who both serve food and set up food service areas
Office roles
The top skills you need include:
Organizational skills: Hospitality workers have an ongoing list of tasks every day. Staying organized and multi-tasking will help you be successful. In fact, these two skills go hand in hand. If someone can organize their schedule and tasks well, they will likely be able to get more done in an efficient manner.
Attention to detail: Hospitality workers should understand the value of creating an atmosphere that meets expectations. Something that might seem like a small problem—like a hair on a plate or a towel on the floor—could turn a loyal guest into a dissatisfied one.
Teamwork: The best workers in these roles know how to work well with others and contribute as part of a team. You'll likely work with a mix of people and personalities, so it's important to maintain a respectful awareness of other people's feelings, opinions and cultures.
Find event and hospitality jobs with PeopleReady
PeopleReady can connect you with hospitality and event jobs at hotels, restaurants and venues in your area. Whether you're just starting in the hospitality industry or you're looking to advance your career, our job search app, JobStack, is available 24/7. With JobStack, you can:
Search for jobs relevant to your skills and interests.
Define location settings to find jobs available near you.
Get notifications about new job postings.
Manage your applications and update your skills/experience.
If you prefer, you can also search for current jobs and apply right now on our website. Your next job awaits at PeopleReady!