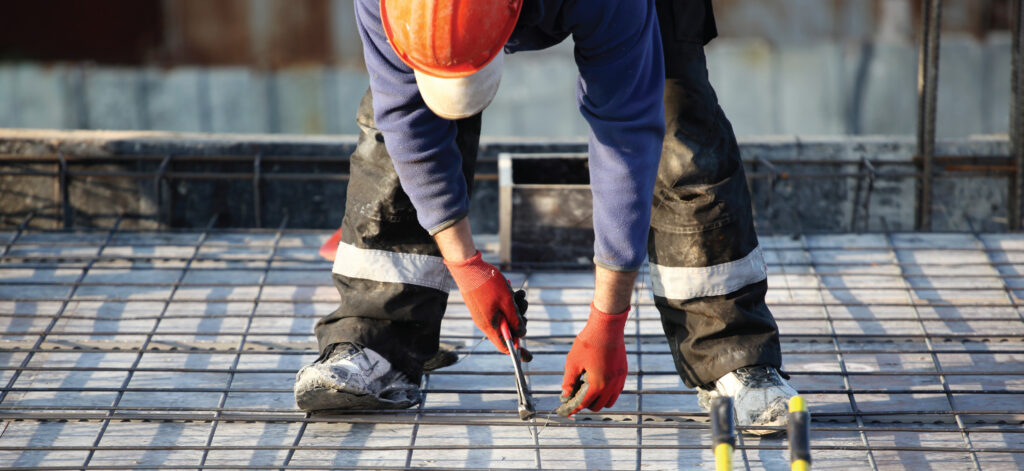 If you want a physical job that lets you work with your hands, becoming a construction worker is a great career opportunity for you. General labor jobs in construction also let you gain valuable experience if you're interested in getting a higher-paying role in the skilled trades. Below, we share what you need to know about becoming a construction worker, including expected wages, general duties of a construction worker and career outlook for construction worker careers.
How many construction workers are in the U.S.?
The U.S. construction industry employs more than 7 million people across nearly 750,000 companies, according to the National Center for Construction Education and Research.
Where I can find how much construction workers make an hour?
The Bureau of Labor Statistics offers data on median annual wage for construction laborers and helpers was $17.83 per hour in May 2020, according to the BLS. Skilled construction workers like electricians and welders have a higher hourly wage. However, they have more experience and training than a general laborer.
How many hours do construction workers work a day?
According to a report from TSheets, construction employees put in an average of 39.6 hours of labor per week. Hours vary depending on the company and project.
What do construction laborers do?
Construction workers assist in the building or construction of various projects. They may also help with a variety of related duties on the job site. For example, these include moving, securing, installing, building, and loading or unloading materials. Depending on the job site, they may also be tasked with using heavy and light equipment.
Where do construction workers work?
Jobs in construction are available in most if not all cities throughout North America. Most construction workers typically work on a full-time basis at a variety of sites, including:
Building, highway and heavy construction sites
Residential and commercial sites
Tunnel and shaft excavations
Demolition sites
Construction workers can also expect to work outdoors in all weather conditions and often at great heights.
What skills do you need to be a construction worker?
Jobs in construction require physical strength and stamina along with dexterity and coordination. Some of the best skills for construction workers also include strong reading and math skills. Hand-eye coordination is especially important as well to avoid potential injuries on site.
Skilled trades professionals like electricians and welders need advanced skills for a construction worker, including familiarty with the materials, tools and machinery they use.
What qualifications do you need to be a construction worker?
Although most construction workers specialize in a type of construction, some are generalists who perform many different tasks during all stages of construction. Experience on commercial construction sites is preferred but not required for most roles.
What's the job outlook for this role?
Overall employment of construction workers is projected to grow 7% from 2020 to 2030, according to the Bureau of Labor Statistics. That's about as fast as the average for all occupations. About 167,800 openings for construction laborers and helpers are projected each year, on average, over the decade.
Are there requirements to be a construction worker?
Some assignments have additional screening requirements, such as background checks and/or drug screenings.
Where can I learn how to be a construction worker?
While many general jobs in constructon require no prior experience, other more advanced roles need people with a specific background. There are a number of apprenticeship programs, schools and universities that train workers for a skilled trade.
PeopleReady connects you with different jobs in construction
If you're wondering, "How do I get a job in construction?" the answer is easy. Staffing agency PeopleReady gives you access to many different jobs in construction within your community. Our website and our mobile app, JobStack are where to apply for construction jobs in your area. Start your construction job search and choose jobs that fit your skill set and schedule.
Meanwhile, if you're a skilled laborer or tradesperson looking for construction work, our specialized subdivision, PeopleReady Skilled Trades, can connect you with jobs in construction that require additional skills and experience. We work with a variety of employers that want to hire construction workers for their next projects. For example:
Electricians
Welders
Plumbers
Flaggers
Cleanup crew members
Carpenters
Construction managers
Sheet metal workers
And more!