Serve Up Success
Keep your customers coming back time and time again. Our hospitality team is dedicated to staffing for the service industry, including hotels and resorts, food service, and event venues.
Find Hospitality Staff Now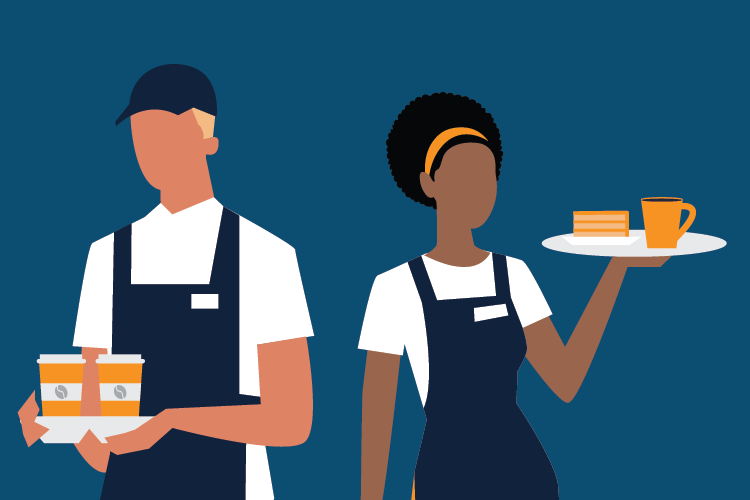 Hospitality Jobs We Fill
Our associates are committed to you and your guests and have the necessary certifications in areas such as housekeeping, banquet service and culinary arts.
Housekeepers
Janitors
Event caterers
Concession workers
Parking attendants
Ushers and ticket takers
Banquet and restaurant servers
Over 30 years of hospitality staffing experience
Over 7 million hospitality hours worked
Executive experience at some of North America's largest hospitality companies
More Staffing Resources
Learn all about the latest business trends, recruitment strategies and tech innovations we're seeing across a variety of industries.
Get the JobStack App
Using JobStack, your business can connect with over 30,000 qualified and motivated workers, 24/7.
Request Staff
We deliver specialized national staffing solutions for businesses across North America. Speak to one of our experts about what we can do for you.
PeopleReady specializes in quick and reliable on-demand labor and highly skilled workers. PeopleReady supports a wide range of blue-collar industries, including construction, manufacturing and logistics, waste and recycling, and hospitality. Leveraging its game-changing JobStack platform and 600-plus branch offices across all 50 states, Puerto Rico and Canada, PeopleReady served approximately 98,000 businesses and put more than 490,000 people to work in 2020.