Serve Up Success with the Right Staff
Every day you work to maintain your brand standards. From prompt bell service at check-in to properly made beds to attractive food presentation, you notice all the little details—and your guests notice them too. They form opinions, make future travel decisions, and tell others about their experience with you. Your success relies on the right combination of ingredients: excellent guest service, attention to detail and welcoming smiles from your staff.
Find Hospitality Staff Now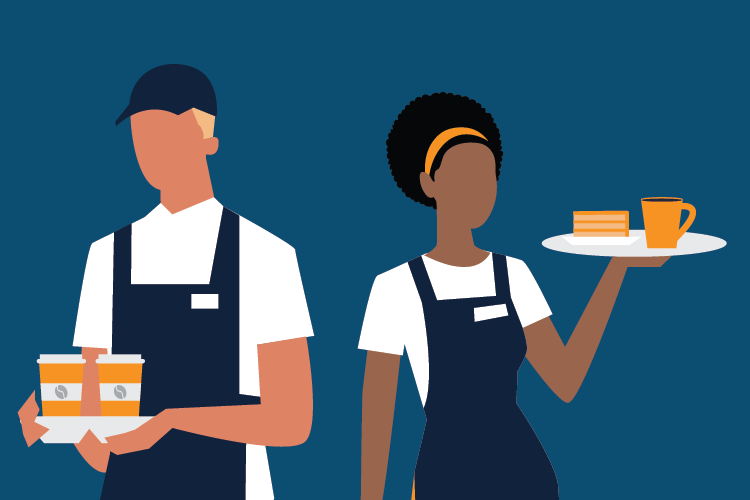 Hospitality Jobs We Fill
Finding certified staff in areas such as housekeeping, banquet service and culinary arts is difficult, especially with turnover, seasonal demands, and special events all in the mix. PeopleReady's hospitality staffing solutions include:
Housekeepers
Front- and back-of-house staff
Event caterers
Prep cooks
Parking attendants
Janitors
Banquet and restaurant servers
Over 30 years of hospitality staffing experience
Over 7 million hospitality hours worked
Executive experience at some of North America's largest hospitality companies
More Staffing Resources
Learn all about the latest business trends, recruitment strategies and tech innovations we're seeing across a variety of industries.
Get the JobStack App
Using JobStack, your business can connect with over 30,000 qualified and motivated workers, 24/7.
Request Staff
We deliver specialized national staffing solutions for businesses across North America. Speak to one of our experts about what we can do for you.
PeopleReady, a TrueBlue company, specializes in quick and reliable on-demand labor and highly skilled workers. PeopleReady supports a wide range of blue-collar industries, including construction, manufacturing and logistics, waste and recycling, and hospitality. Leveraging its game-changing JobStack platform and 600-plus branch offices across all 50 states, Puerto Rico and Canada, PeopleReady served approximately 94,000 businesses and put approximately 220,000 people to work in 2021.