Hospitality Staffing to Serve Up a Great Guest Experience
Whether you're looking to hire bartenders and waiters, secure back of house support, or fill event staffing positions, PeopleReady can help you find the hospitality workers you need.
Find Hospitality Staff Now
Hospitality Staffing Just Got Easier
With over 7 million hospitality hours worked by our associates, PeopleReady has helped businesses in the hospitality industry thrive for over three decades. Our expertise in restaurant, hotel and event staffing ensures that you have the workforce you need to scale your business during peak seasons, holidays and more. Plus, our JobStack app is accessible 24 hours a day, 7 days a week and 365 days a year to help fill your hospitality jobs quickly. Fill out the form above to get started!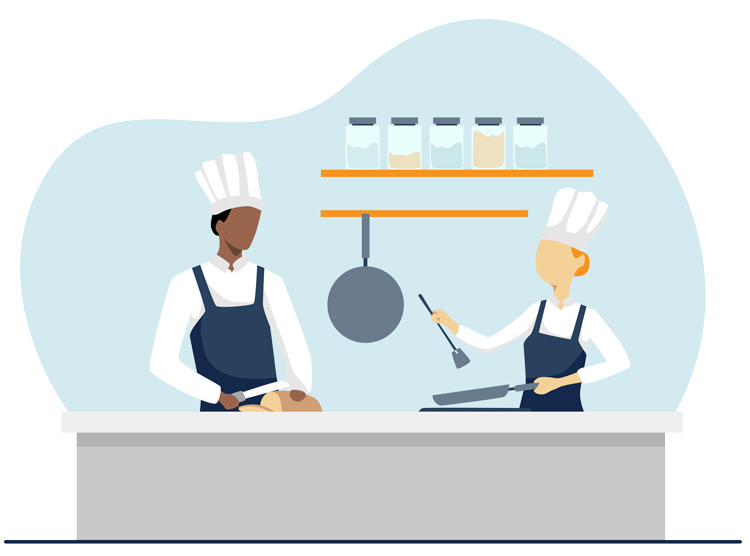 Food Service Staffing Simplified
From front of house to back of house support, our food service staffing agency experts have you covered. Need a catering server, prep cook, host or bartender? Here's a list of food service jobs that our restaurant staffing team can fill:
Hosts & hostesses
Prep cooks
Dishwashers
Banquet & restaurant servers
Event caterers
Runners & bussers
Bartenders
Parking attendants
Clean-up crew members
And more!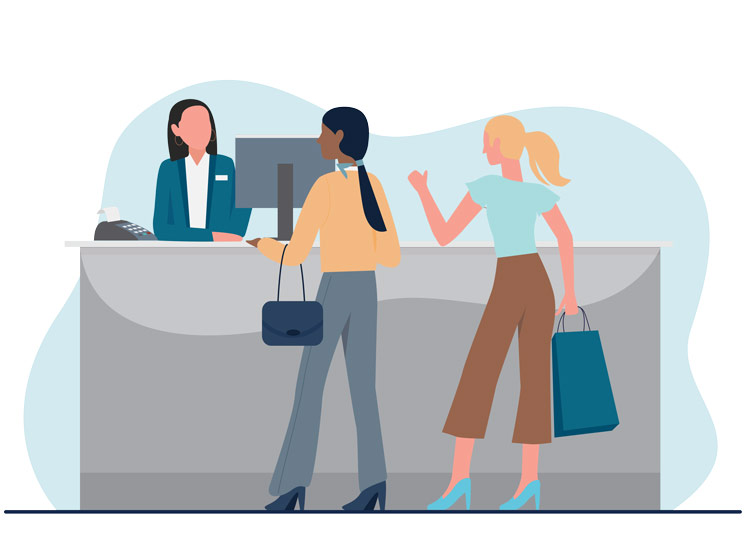 Hotel Staffing Done Right
At PeopleReady, we know that a single person on your hotel staff can take your guest experience from ordinary to extraordinary. That's why we ensure that our hospitality workers have the right attitude and know-how to make your guests feel welcome. Here's a list of positions our hotel staffing experts can fill:
Front desk attendants
Baristas
Groundskeepers
Banquet servers
Cooks
Environmental services
And more!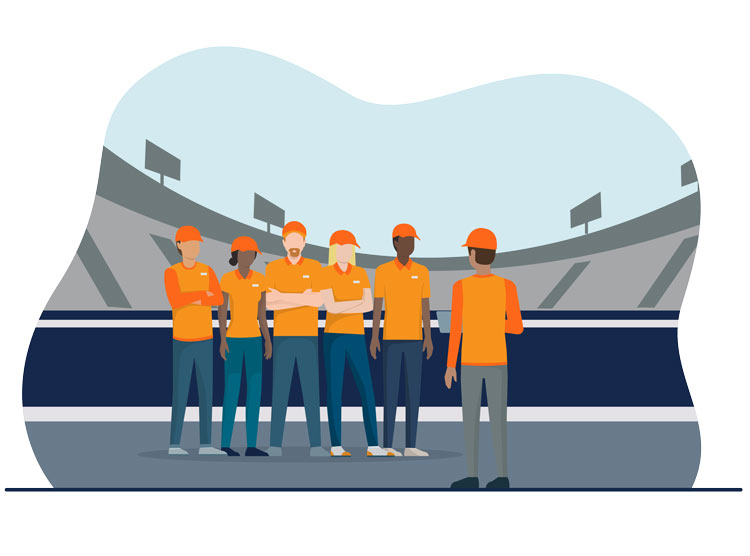 Your One-Stop Shop for Event Staffing
At PeopleReady, we know it's all in the details when it comes to weddings, parties, corporate events, sporting events and other gatherings. Our extensive staffing network includes a wide range of qualified event workers who can join your team at a moment's notice. Check out some of the positions our event staffing experts can fill:
Bartenders
Cleaning crew members
Concession workers
Food servers
Ticket-takers
Ushers
And more!
Leave Your Hospitality Staffing to Us
We understand the time and effort it takes to run a hospitality business, not to mention finding the people you need to keep a full staff. That's where our hotel staffing solutions — as well as our restaurant and event staffing solutions — come in.
As a leading hospitality staffing agency, our teams in 600+ markets throughout North America are always recruiting, screening and hiring qualified candidates to add to our workforce. From prep cooks and waiter staff to ticket-takers and parking attendants, we are ready to help whenever you need an extra hand.
The PeopleReady Difference
We've got you covered. No matter when or why the situation arises, PeopleReady is always here to support you with the qualified workers you need, just as our name suggests.
We'll handle recruiting. When you combine the recruiting power of our local teams with the convenience of our staffing app, JobStack, you wouldn't be surprised to know that we hire hundreds of people each day.
We're here to quickly scale your needs. Whether you need a single front desk attendant, several banquet servers or hundreds of environmental services professionals, we're dedicated to ensuring that you have the hospitality staff you need to succeed.
When you partner with PeopleReady, you can leave the staffing of hospitality workers to us. Get started by filling out the form at the top of this page.
Over 30 years of hospitality staffing experience
Over 7 million hospitality hours worked
Executive experience at some of North America's largest hospitality companies
More Staffing Resources
Learn all about the latest business trends, recruitment strategies and tech innovations we're seeing across a variety of industries.
Ready to Get Started? Request Staff.
We deliver specialized national staffing solutions for businesses across North America. Speak to one of our experts about what we can do for you.
PeopleReady, a TrueBlue company (NYSE: TBI), specializes in quick and reliable on-demand labor and highly skilled workers. PeopleReady supports a wide range of industries, including construction, manufacturing and logistics, retail and hospitality. Leveraging its game changing JobStack staffing app and presence in more than 600 markets throughout North America, PeopleReady served approximately 83,000 businesses and put approximately 226,000 people to work in 2022.