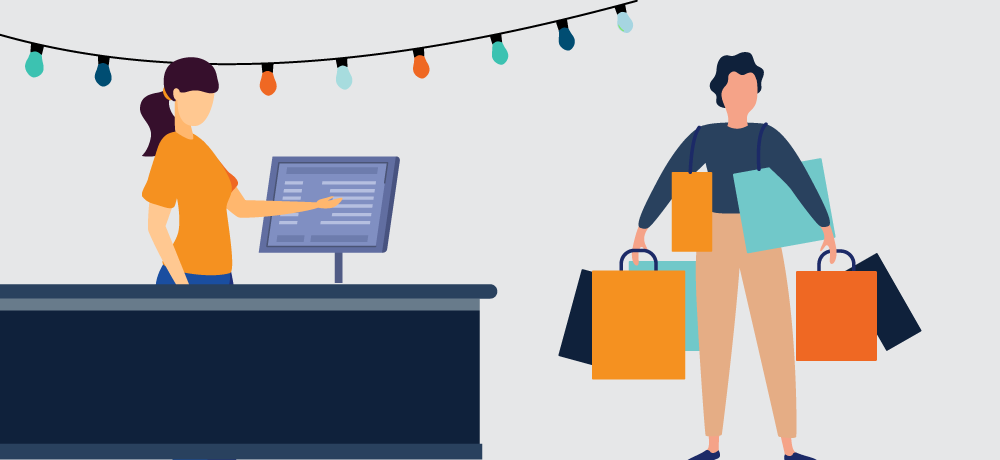 Holiday Jobs for Your Skills and Schedule
As summer turns into fall, most industries begin to see a rush of holiday activity:
Retail needs extra in-store staff and fulfillment center workers to meet increased shopping demand.
Restaurants need extra servers, catering staff and line cooks to ensure successful holiday dinners and parties.
Hotels and resorts need extra concierge and cleaning staff to keep holiday travelers happy and create an unforgettable guest experience.
There's a large variety of holiday jobs available, whether you're looking for a short-term gig or something that could turn into a full-time position. See three reasons why PeopleReady can help you in your holiday job search.
Find holiday jobs near you
Finding a job within a short distance of your home helps you avoid the stresses of a long commute. That's especially important during a time of year when there's often inclement weather in many areas of the country. Having support from a local staffing agency gives you access to holiday jobs in your local community—whether you prefer a one-time assignment or a more long-term role. PeopleReady can connect you with top employers in communities near you who are looking for holiday workers, all while helping you earn extra income and grow your skills.
Get holiday jobs that fit your schedule
Outside of work, you likely have many other responsibilities—child care, school or family obligations. Add in holiday events and celebrations and you'll have a busy schedule this time of year. Whatever your plans, you want to find a holiday job that doesn't interfere with your life. Working with PeopleReady lets you accept jobs that fit your daily routine. Whether you want to work during the traditional 9-5 or on nights and weekends, you can set your own hours and still have time to enjoy your holiday season.
Access more holiday jobs every day
When you start your job search, it might be overwhelming at first to scroll through all your options to find jobs fit your overall goals. Plus, many online job boards are only updated sporadically and often have duplicate postings. Job search apps like PeopleReady's app, JobStack, gives you the ability to customize your job recommendations based on your interests and which jobs you've taken in the past. With more access to relevant jobs every day, it will be easy for you to learn new skills while earning extra money.
PeopleReady connects you with holiday jobs
PeopleReady gives you the flexibility to choose which holiday jobs to take and when. With our local presence in communities throughout North America, our PeopleReady staffing experts can connect you with jobs in your area. Meanwhile, our app, JobStack, lets you apply to jobs 24/7 and choose ones that fit your skill set and schedule. JobStack also personalizes your job search experience so that the more you use it, the better your job recommendations. Some of the roles we fill during the holiday season include:
Retail: cashiers, merchandisers, store update assistants.
Warehousing: forklift operators, truck loaders, stockers.
Manufacturing: pickers and packers, sorters, production workers.
Hospitality: prep cooks, restaurant servers, parking attendants.
Find the holiday jobs you've been looking for with PeopleReady!