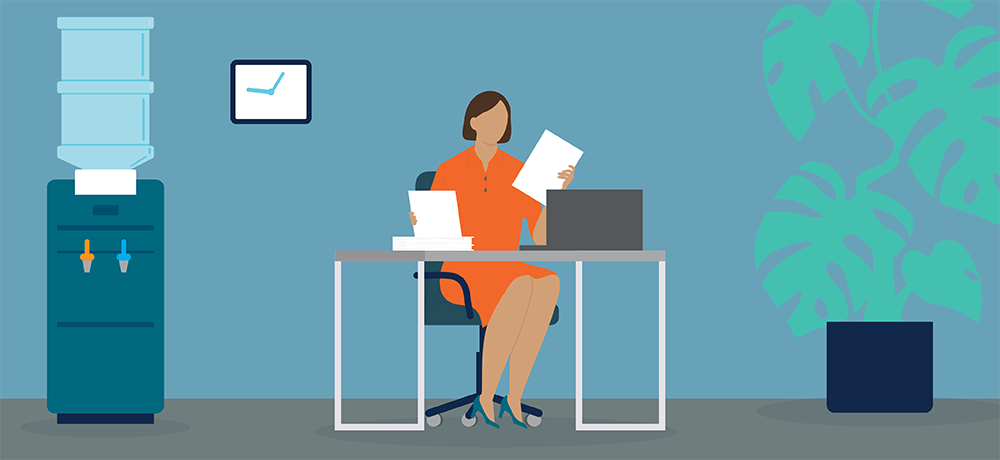 Fast staffing solutions that can make a difference for your business
In a competitive job market, many employers are finding it hard to attract the workers they need. Factors like economic uncertainty and supply chain delays have also made it difficult to meet staffing needs. The good news? Fast staffing solutions are available for your business when you need them. PeopleReady shares four ways that partnering with a staffing agency can speed up your hiring process.
Get quick access to workers who can start immediately
Identify workers with the right skills and experiences
Find fresh ways of reaching job seekers
Reduce administrative tasks and related costs
Get quick access to workers who can start immediately
The Society of Human Resource Management notes that it takes 36 days on average to hire a new employee. This delay can increase the cost of vacancies in your company, which negatively impacts your profits, your quality of service and the performance of your current workforce. A lengthy hiring process can also turn away potential candidates. On average, 62% of workers begin looking elsewhere if it takes an employer two or more weeks to respond, according to Zenefits.
There's a way to attract the best applicants and keep them interested in your open roles. A staffing agency can work with you to create a flexible staffing model aimed at speed and cost efficiency. In this model, your current workforce is supplemented by temporary workers as needed.
The advantage of working with a staffing firm is that they have a roster of workers in your local area who are ready to start right away. Your business benefits from improved productivity and profitability without the financial burden of full-time hiring. This can help you account for late call-outs and no-shows as well.
Identify workers with the right skills and experiences
A McKinsey study notes that the construction industry is having difficulty finding workers across a wide range of roles. The manufacturing, retail and hospitality sectors are facing similar struggles, according to SHRM. Searching for workers with specialized skills and training in these sectors has also been challenging.
A potential solution? The growing number of job seekers looking for flexible work. A 2022 McKinsey survey of employed people found that 36% of respondents were independent contractors, up from 27% in 2016. Many of these workers have vital skills and experiences but prefer the freedom of flexible jobs. They can supplement your current workforce during busy seasons or when you need workers at the last minute.
Staffing specialists know which skills and experiences candidates need to make a difference in your company. Even better, they can develop a one-of-a-kind staffing plan for your business. In addition to making your hiring process easier, you'll have the workforce you need at any time. Whether it's a few workers or hundreds of workers across several locations, a flexible staffing plan has you covered.
Find fresh ways to reach job seekers
For most employers, posting on job websites and running print advertisements used to be the most effective way to attract applicants. However, the way job seekers are looking for work has changed in recent years, and your hiring process may need to change as a result.
According to Appcast's 2022 report, more job seekers are searching and applying for jobs via mobile apps. The majority of these applications were for jobs in traditionally blue-collar industries. For example:
Food service: 74%
Warehousing and logistics: 77%
Hospitality: 77%
Manufacturing: 77%
As you can see, staffing apps are a great option to get in front of active job seekers. Many agencies now offer them as part of their overall staffing solution. These apps are especially helpful when trying to recruit younger workers like Gen Zers, who are, according to Fortune, most likely to use apps for their job search.
Reduce administrative tasks and related costs
A recent SHRM study notes that the average hiring process can cost approximately $4,700 per employee. This cost depends on the company's size and industry, but you can expect to spend money at every stage of the process, from advertising to onboarding.
Keep in mind that your time costs money, too. Sorting through applications and interviewing candidates can often distract you from other important tasks, and that's not all. Once employees are hired, you have to manage payroll, file taxes and perform other important duties. You also have to make sure that all employees are classified properly according to Department of Labor guidelines.
A staffing agency can take on payroll and other administrative tasks for you. Their team of staffing specialists will know employment and wage laws in your area to ensure compliance for your business. This includes ensuring workers are properly classified in accordance with federal laws. As a result, you'll have fewer administrative tasks to handle and you can focus on other business matters.
How PeopleReady offers fast staffing solutions for your business
The solution to speeding up your hiring process is simple. PeopleReady is the only staffing partner you need to shift your staffing plan into high gear. Our specialists serve in 600-plus communities throughout North America and offer fast staffing solutions that are customized for your business.
Meanwhile, our JobStack staffing app makes it easier to find workers for your business. JobStack is available 24/7, which allows you to fill open jobs — even those outside of traditional business hours. Some of the industries we serve include:
Construction and skilled trades
Hospitality
Events
Manufacturing
Retail
And more!
Looking for staffing support?