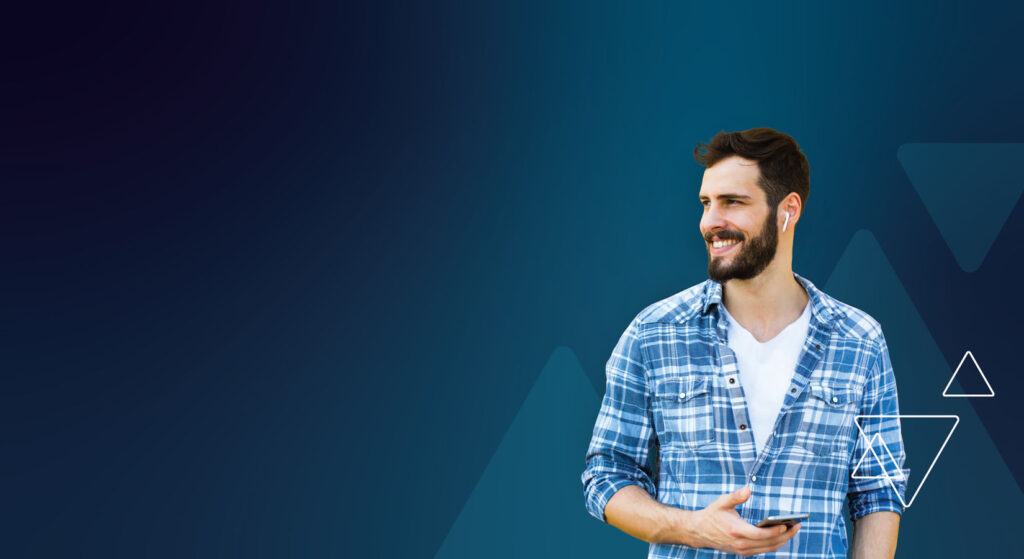 The benefits of temporary labor for your business
With unpredictability and unexpected spikes in demand happening across many industries, the challenge to match staffing levels with your future needs gets even harder. If you're experiencing staffing issues right now, temporary labor is the answer you're looking for — giving your business a great way to manage and prepare for these variables.
Where to look for these temporary workers is a whole other question. Partnering with a temporary staffing agency could be the key that unlocks a world of opportunities for your business. But choosing the right staffing agency to help make it happen might seem like an impossible task. If you need temporary labor right now, you can request staff with PeopleReady. Here's how we'll help you succeed.
We flex for your future staffing needs
After an economic downturn or any other unexpected event, you may be hesitant to make any major investments such as hiring new employees. In fact, an article in the Society for Human Resource Management noted that during tough times, the growth of temporary jobs generally outpaces that of full-time permanent positions. And your business will find that temporary labor gives you the flexibility to stay balanced, to survive, and to even grow stronger.
Given the inevitable ups and downs of the economy, things can change at a moment's notice. You'll be in position to act quickly and capitalize on new opportunities by bringing on temporary workers in the short term.
The peace of mind that a staffing company offers in uncertain times cannot be underestimated. When priorities shift, PeopleReady gives you convenient access to temporary workers ready to step in and contribute right away — whether you're in need of a few workers or a few hundred workers, for one day or over a longer period of time. Trust us with hiring temporary workers to get the job done while providing critical support to the members of your current workforce.
We place temporary workers just a click away
Recessions and other times of economic uncertainty are often a turning point for people in a variety of work roles. They may be furloughed, lose their jobs altogether, or they may have a sudden need for a more flexible work schedule because of family commitments and other responsibilities. Each year, America's staffing companies hire 16 million temporary and contract employees.
Whether people are looking to fill employment gaps or just seeking additional income, today's talent pool is larger than ever. PeopleReady gives your business a direct pipeline to the most qualified job candidates through our app, JobStack. With over 13 million shifts filled since its inception, JobStack enables you to request local workers from your mobile device, 24/7. How fast can we fill your shifts? When you place an order, it gets filled in real time. So, if you need more workers starting tomorrow, there's an app for that: JobStack.
We save you time and hassle in the staffing process
Employee turnover is expensive and can impact your team's productivity. As part of their temporary employment services, a staffing company helps shoulder much of the burden by managing the time-consuming work of sorting applications, interviewing candidates and completing the onboarding process. This includes background checks and drug testing when applicable.
You'll also have access to workers whose skills and experience have been verified so that they're ready to support your current workload right from day one. This frees you up to focus solely on making your business better than it's ever been.
PeopleReady has a team of leading industry experts on hand with the kind of expertise you need. We also have the ability to stay up to date on changing skill requirements as well as the latest advances in equipment and technology. The better we know your industry, the more we can help your business succeed.
We have temporary labor solutions tailored to your local community
When it comes to your temporary staffing agency, you want to partner with one that has local ties and strong relationships right where you live. After all, each community has its own set of opportunities and challenges. For example: the current state of the local economy, the overall business climate or the ease of access to natural resources.
With our extensive network in 600-plus communities across all 50 states, Canada and Puerto Rico, PeopleReady has a presence wherever you are — meaning you always have access to someone who knows your community well and who understands your specific staffing needs so they can select the best temporary labor or tradespeople for your business. PeopleReady staffing puts your workforce within reach. Connect with us today and see what we can do for you.
Looking for temporary workers?