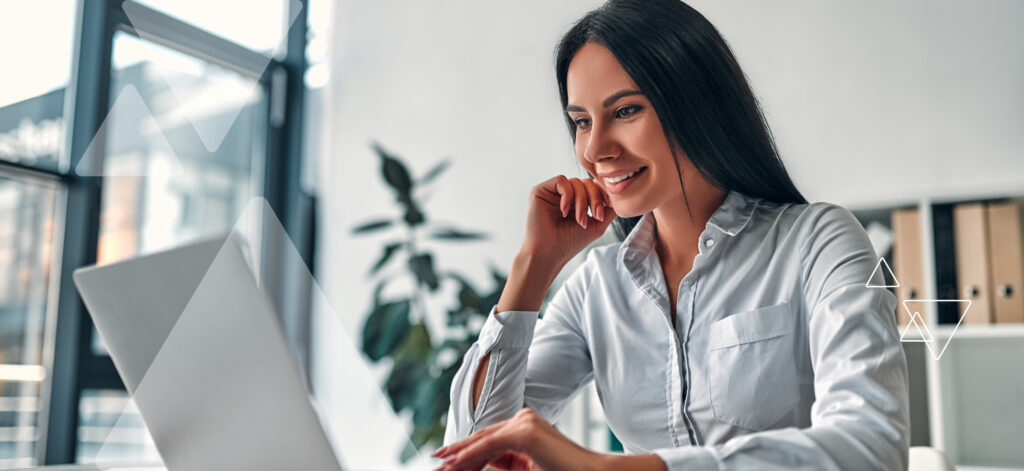 See why flexible staffing solutions help support your success
According to a recent CNBC study, 52% of business owners are having trouble finding the right workers. Sound familiar? If you're one of the many businesses struggling to fill your open roles, we have solutions. PeopleReady shares four ways that a flexible staffing model offers essential support so that you can find the perfect workforce for your business.
Supplements your current workforce faster
Businesses across nearly every industry are experiencing the effects of the Great Resignation and recent economic uncertainty. Despite recent cuts to the workforce, employers continue to bring on part-time and temporary workers to fill critical vacancies. There are about 3.1 million part-time and temporary workers who work for staffing agencies each year, according to the American Staffing Association.
Supplemental workers can provide essential support for your existing staff. Given their greater scheduling flexibility, they're often ready to work immediately. The extra support can also reduce stress among your workforce, decreasing the likelihood of burnout and quits. In short, flexible staffing is a win-win for your business and your temporary workers.
Serves both short- and long-term staffing needs
Your staffing needs can change at a moment's notice, and in our unpredictable economic climate, planning ahead can make all the difference. The Society of Human Resource Management recommends creating a business forecast that includes both short-term and long-term goals. As part of your forecasting efforts, consider peak seasons that might warrant extra staff.
A short-term staffing strategy keeps your business agile in the event of unexpected vacancies or surges in business. Think about it: Having access to supplemental workers who are immediately available will allow your business to handle challenges as they arise. It also allows you to scale up and down based on current workload while remaining within your budget.
According to Forbes, retention is an ongoing concern for most businesses, especially considering the Great Resignation. A flexible staffing strategy can help you overcome this issue. With access to a network of temporary workers, you can quickly fill positions left vacant by turnover and build relationships with workers who will be prime candidates for future full-time positions.
Offers a cost-effective way to build your workforce
Many industries like manufacturing, construction and logistics are facing a skills gap. In fact, a recent Gartner study notes that 58% of workers need new skills to perform their job. Rapid advances in technology and an accelerated rate of retirements during COVID-19 are likely to blame.
Reskilling and upskilling efforts are often more cost-effective than hiring new employees. Temporary workers provided by a staffing agency are already vetted and onboarded, which streamlines the staffing process and saves you money. Plus, you'll only pay workers for the hours they're needed, which is often less expensive than hiring full-time employees. In a comparison study, Bloomfire found that a company spends approximately $4,000 hiring a new employee and only $1,100 on training.
An added bonus: Most job seekers want employers to offer opportunities to gain skills and experience. As you focus your efforts on reskilling and upskilling, you'll give workers an added incentive to perform at their highest level.
Appeals to modern job seekers
Now more than ever, job seekers want job flexibility for a better work-life balance. According to a CNBC study, workers value flexibility as much as a 10% raise. As you recruit workers, offering flexible staffing models can be a significant differentiator. Depending on your industry and your specific needs, your business can offer:
Flextime: Workers choose the start and end times for their shifts, provided they're at work for set core hours.
Self-scheduling: You provide an open schedule where workers select their shifts on a first-come-first-serve basis.
Shift work: You create teams of workers doing the same job on different rotations.
Staggered hours: Part of the worker's schedule will be outside of traditional operating hours, allowing them to see to appointments or personal matters while still completing their shifts.
Workforce flexibility has other benefits for your business as well. Work-life balance improves mental and physical health by minimizing job-related stress and improving job satisfaction. Chances are your employees will take fewer sick days and, according to the American Psychological Association, their higher energy levels will lead to improved productivity and work quality. Once again, a flexible staffing model serves as a recipe for success.
A staffing agency can support your business with a flexible staffing model
With 11 million open positions nationwide, tight labor market conditions are expected to continue through the new year. Feeling the squeeze? Turn to a staffing agency in your area.
Working with a full-service staffing agency gives you access to staffing experts who serve as trusted advisors. They can create flexible staffing solutions based on your specific needs and goals. A staffing agency has established community relationships, including those with local schools, community organizations and other groups who offer candidates with the greatest potential for success.
When you need to scale your workforce, PeopleReady is prepared to help you navigate your hiring needs. We're your trusted staffing partner with a local presence in 600-plus markets across North America. Our team of staffing experts offers flexible staffing solutions from a single worker to an entire workforce. You can scale your team as necessary, adding more temporary workers in busy seasons, and pulling back during slower ones, benefiting your hiring budget. Meanwhile, our JobStack app gives you access to job seekers 24/7, helping you to fill open roles quickly and easily.
Looking for workers for your business?