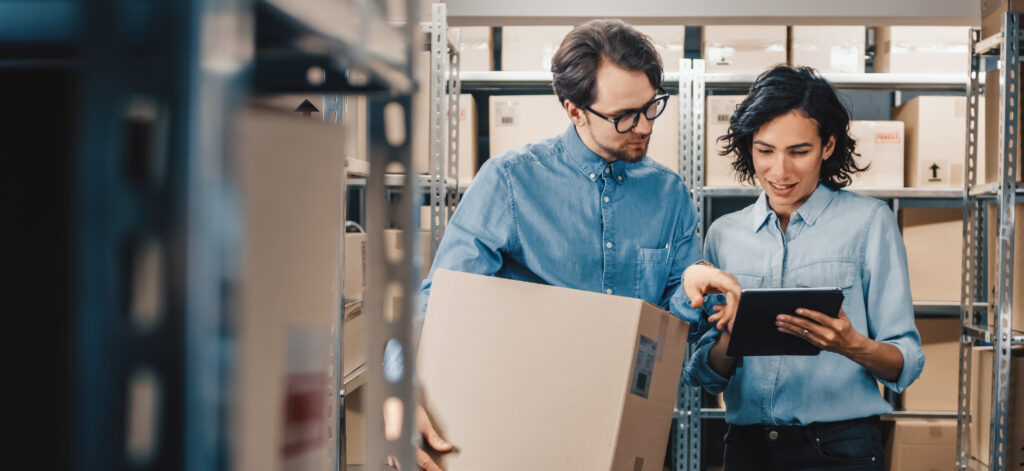 Warehouse Staffing Agencies Ensure Staffing Success
2021 was a record year for the warehousing industry, with an 8% increase in warehouse starts, according to Dodge Data & Analytics. The key factors driving industry growth—most notably the rise in e-commerce—mean that demand for warehouse workers will remain high well into the future. See how partnering with one of today's warehouse staffing agencies can help warehouses and distribution centers find the workers they need.
Keep pace with surging business demand
In recent years, retailers, manufacturers, distribution centers and other businesses across the supply chain have had to account for more online sales. According to the U.S. Census, e-commerce today makes up just 12% of retail sales but is growing 15 to 20% every year. E-commerce and consumer expectations for fast delivery have made speed more important than ever.
Being flexible in responding to market demands starts with having a strong workforce in place. However, finding top workers fast takes time you may not have right now. Warehouse staffing agencies are in a better position to connect you with local workers in a wide range of warehouse positions. For instance, such positions might include pickers, packers, stockers, shippers and more. These workers are ready to provide support when you need to staff up for busy seasons and special projects.
Support future business growth opportunities
Eighty-seven percent of supply chain managers want to build more resilient supply chains within the next two years, according to Gartner. But some employers may still be caught scrambling to find warehouse workers last minute because they don't have the right skills on hand. Traditional methods, like placing an advertisement with the local newspaper or an online job board, can produce plenty of potential candidates. However, few of them will be qualified for these jobs.
Warehouse staffing agencies help streamline the recruiting process and provide the best candidates. Partnering with a warehouse staffing agency removes much of the burden of administrative tasks. That includes creating help-wanted ads, screening candidates, verifying skills and experience, and more. A staffing agency also takes time to identify the most qualified and reliable workers for your business needs.
Ensure that safety remains a top priority
The U.S. Bureau of Labor Statistics reports an injury and illness rate of 5 out of every 100 workers in the warehousing industry. Keeping warehouses as safe as possible offers many benefits to your business and your employees.
Warehouse staffing agencies are able to connect you with candidates who have completed the necessary safety training before their first day at your job site. This training includes a detailed rundown of safety policies and responsibilities as well as incident reporting procedures. Candidates will also be provided PPE before each job assignment so that they are fully prepared for your work environment.
Improve employee well-being and productivity
Members of the blue-collar workforce have a variety of health concerns related to the nature of their work. These include fatigue, stress and lack of concentration. Warehouse workers have been at particular risk over the past year due to increased responsibilities and added pressures.
Your warehouse or distribution center can help address these issues by bringing on temp or temp-to-hire workers. This gives you the opportunity to build a more resilient workforce. When your full-time employees know that they have extra support, it can enhance their job satisfaction, improve their productivity and reduce employee turnover.
Access new workers for your warehouse workforce with PeopleReady
Need to find warehouse workers fast? PeopleReady puts your workforce within reach. Our app, JobStack, lets you request local workers 24/7. You can also connect with one of our staffing experts today and see how we support your business. In fact, we have a local presence in 650-plus communities across North America.
Looking for warehouse workers?