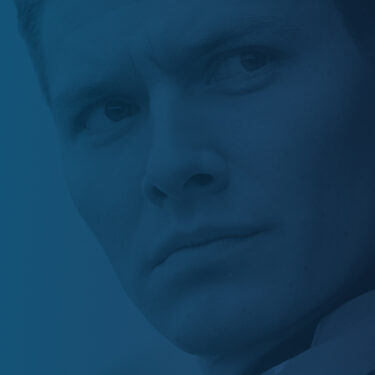 PEOPLEREADY
FORCE FOR GOOD CHALLENGE CHARITY
Wags and Walks of Nashville /
SeriousFun Children's Network
BIRTHDAY
December 20, 1990
HOMETOWN
Nashville, TN, U.S.A.
About Josef
ON TRACK
Two-time NTT INDYCAR® SERIES champion, claiming titles in 2017 — his first season with Team Penske and again in 2019.
A 20-time INDYCAR SERIES race winner after scoring a pair of win in 2021.
His dominating win at Iowa in 2016 set an INDYCAR record for most laps led by a race winner.
A graduate of the Road to Indy, he won the 2011 Indy Lights championship with five race victories.
Recipient of INDYCAR's Tony Renna Rising Star Award in 2012.
OFF TRACK
A versatile athlete on and off the track, appeared on a 2016 episode of "American Ninja Warrior" with other NTT INDYCAR SERIES drivers and has participated in the NFL Combine and the Indiana Pacers Slam Dunk contest.
He played baseball and basketball before turning to racing.
Listens to R&B and Dance/EDM and is a fan of Twenty One Pilots, The Weekend, Skrillex and Diplo.
An avid gamer, Josef is a brand ambassador for Forza Motorsport and is featured in voiceovers for multiple versions of the game, including Forza Motorsport 7
Serves as driver ambassador to INDYCAR's charitable partner SeriousFun Children's Network, a family of 30 camps and programs founded by the late Paul Newman that provides free recreational activities for seriously ill children and their families.
Is an outstanding ping-pong player and hosts an annual celebrity ping-pong tournament each year. It serves as a fundraiser for SeriousFun Children's Network.
Enjoys rock climbing and most outdoor activities; an avid Forza player.
PeopleReady, a TrueBlue company (NYSE: TBI), specializes in quick and reliable on-demand labor and highly skilled workers. PeopleReady supports a wide range of industries, including construction, manufacturing and logistics, retail and hospitality. Leveraging its game changing JobStack staffing app and presence in more than 600 markets throughout North America, PeopleReady served approximately 83,000 businesses and put approximately 226,000 people to work in 2022.