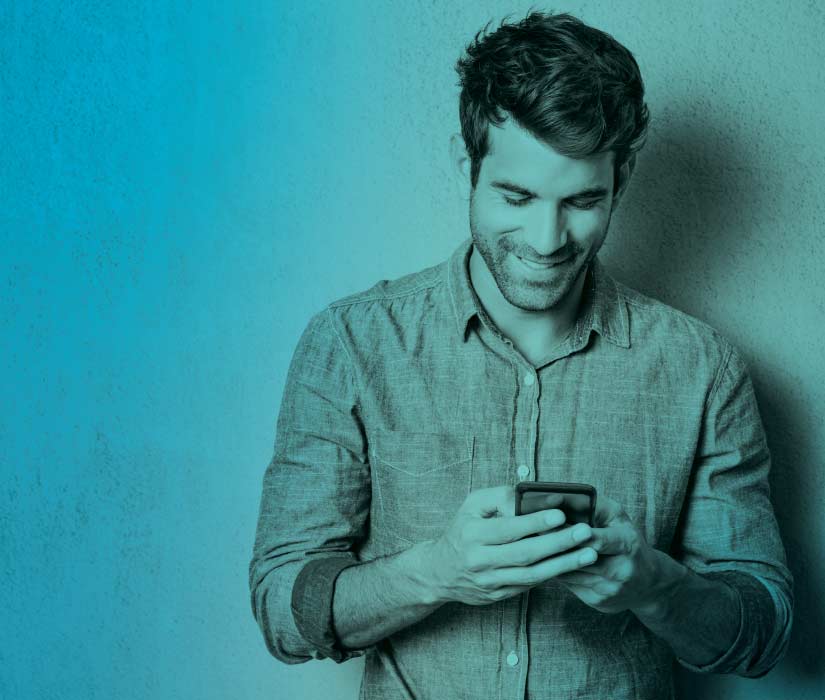 JobStack Takes Your Job Search to Another Level
PeopleReady gives job seekers like you easy access to jobs in your local area, with opportunities available in over 600 communities throughout North America. It's all made possible with our app, JobStack!
JobStack benefits and features
After posting your resume on our JobStack app, you can apply for part-time jobs, temp jobs and temp-to-hire jobs in your preferred industry. What's more, the app is available 24/7, allowing you to select when and where you work, so you earn money while maintaining a flexible schedule that fits your needs. Many of our temp jobs hiring now offer daily or weekly pay, with several payment options available.
JobStack offers thousands of jobs in many different industries, including retail, hospitality, events and more. Explore different roles, develop new skills, and take the time to consider which jobs best fit your preferences and future careergoals.
JobStack step-by-step guide
Ready to work with PeopleReady? Below, you'll find a guide to help you get started using JobStack and be on your way to finding work.
Download the JobStack worker app and apply
In the Apple App Store or Google Play, search for and download the JobStack Worker app. Then complete the registration process to become a PeopleReady Associate and begin seeing jobs! Swipe right to accept the job.
Not interested? Swipe left to pass. Tap "I'll Take It" to select a job. Selecting "No Thanks" will allow you to see other available jobs.
Remember to always check all of the jobs in your stack to find the best match. Each job shows you details about the job—including the date and time; pay; location; job description; requirements, etc.—so you know what to expect.
Then add your skills and preferences in the app and get matched to jobs in your area. Accept the ones that fit your skills and schedule⁠—skip the ones you don't.
Want jobs tailored to you? Simply select the profile tab from the menu to update your phone number, job search location, the distance you're willing to travel and the kinds of jobs you can work. You can also update your certificates and licenses in your profile at any time
In order to receive new matches, alerts and other notifications as soon as they're available, we strongly recommend that you enable app notifications. To customize these notifications, go to the "Notifications" tab in the menu and update your settings.
Head out to your first shift! JobStack uses your location to alert the branch that you've arrived to the job site. Be sure to confirm your arrival in the app by clicking "I've Arrived."
Have an emergency? JobStack gives you the option to call off from a job if you're suddenly unable to make it to your shift. To do so, tap the "Call Off" button to contact the branch and confirm that you are unable to make your shift.
Note: Be sure to call off a minimum of two hours prior to the start of the job.
Approve your hours directly from the app after each shift and get paid fast! After completing your shift, you'll be asked to confirm your hours once the customer submits them in JobStack. You'll be alerted once your hours have been approved.
Note: You can receive copies of your pay stubs electronically through your email on file with PeopleReady.
If you have questions or need PeopleReady's assistance, you can always contact one of our representatives.
For more information on JobStack, visit our resources page for PeopleReady associates.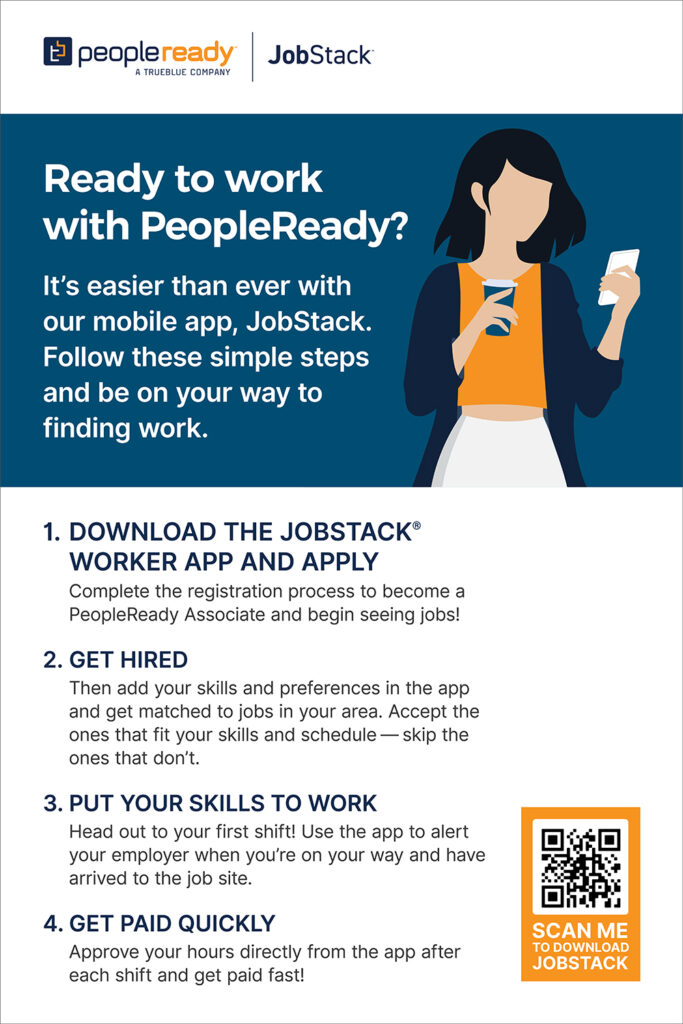 Looking for jobs in your area?