Disaster Restoration Staffing: Helping Communities in Times of Need
Whether you're looking to hire disaster cleanup workers, restoration workers or other emergency workers, PeopleReady can help you find the disaster restoration staffing solutions you need.
Find Disaster Restoration Staff Now
Solutions for Your Disaster Response Staffing Needs
When disaster strikes, the need for immediate response becomes crucial. PeopleReady specializes in providing reliable workers to support disaster relief efforts across the country. Plus, our JobStack app is accessible 24 hours a day, 7 days a week and 365 days a year to help fill your disaster relief and recovery jobs quickly. Fill out the form to get started!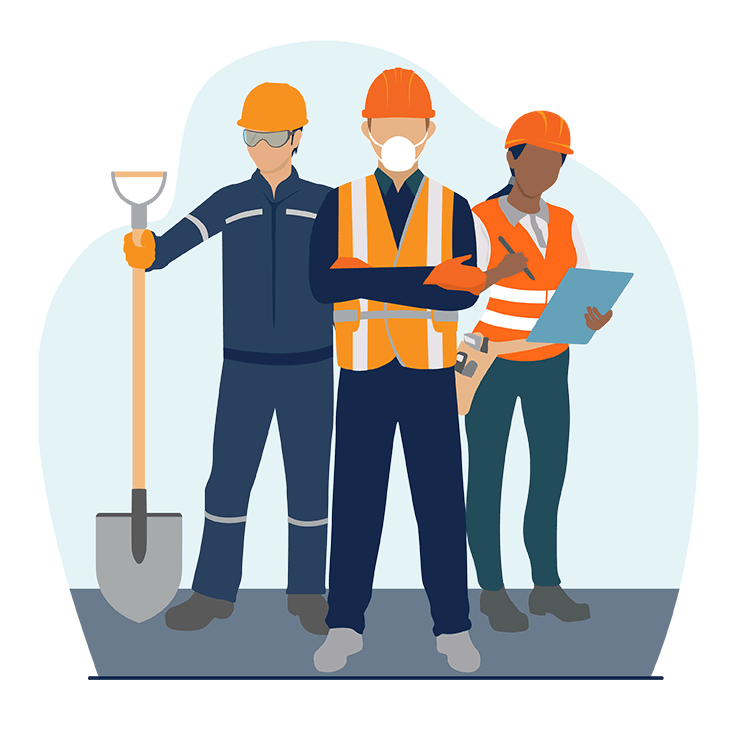 Disaster Relief Staffing for Any Situation
Together, we can provide the necessary support to aid communities and bring hope to those impacted by disasters. Whether your community has experienced storm damage, flooding or fire, we provide workers at every step along the way so that you can repair and rebuild.
Cleanup crew members
Debris removal workers
Equipment setup assistants
Labor supervisors
Project managers
Restoration workers
And more
Emergency Staffing: Supporting Your Communities
With our disaster restoration staffing solutions, we're here to help you make a positive impact during challenging times.
Safety as a top priority: We make sure that our workers adhere to all safety standards and protocols. Our goal is to establish a secure working environment for everyone on the site, enabling you to better serve your communities.
Long-term support for your staffing needs: Our partnership goes beyond simply providing disaster response staffing solutions. We're dedicated to offering ongoing support as you carry out this essential work.
24/7 access to workers with our technology: Our app, JobStack, lets you place orders for workers and manage your emergency staffing needs easily.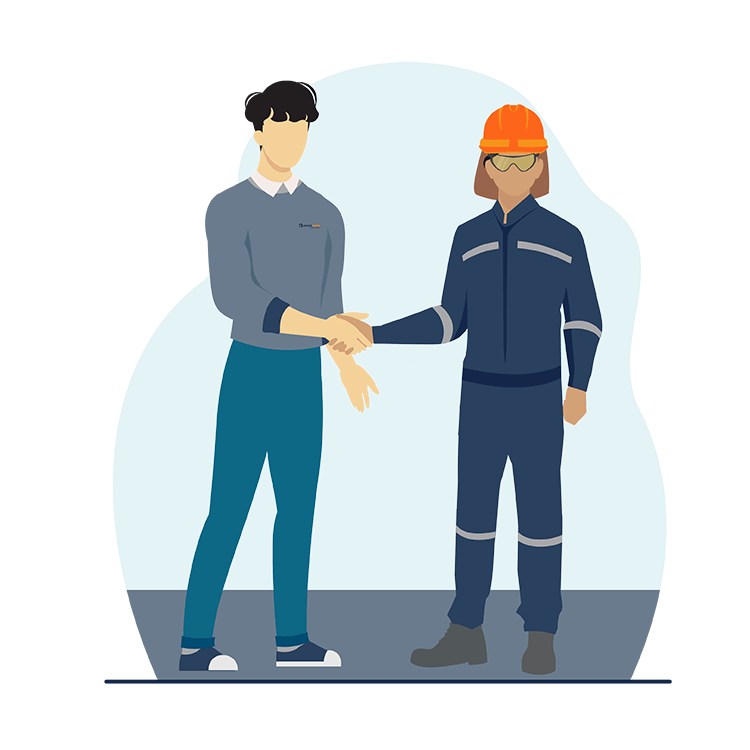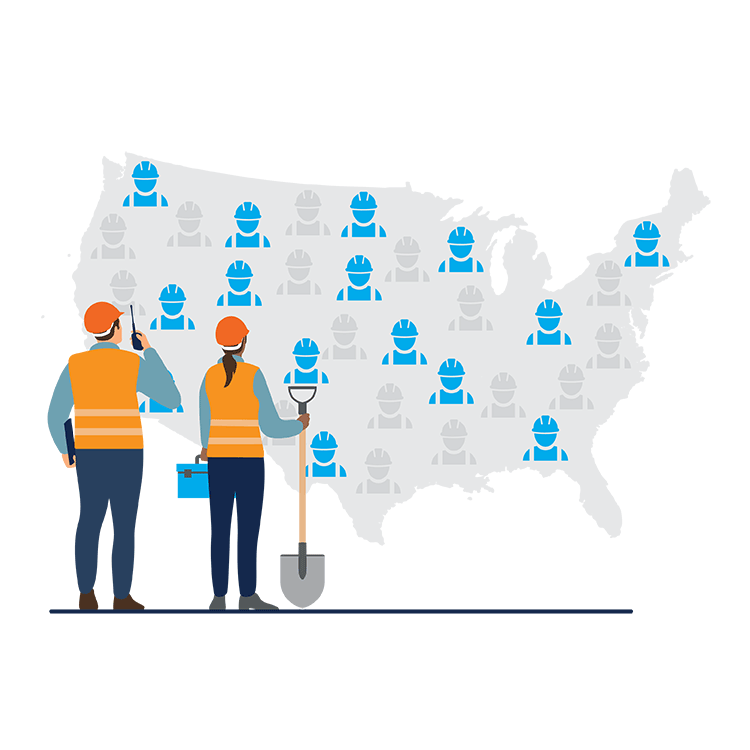 How We Hire for Disaster Restoration Workers
With years of experience in disaster recovery staffing, we understand the unique challenges and demands that arise during these critical times. Our recruiting process for disaster restoration workers ensures that they can handle tough situations and show a real commitment to helping communities.
Leave Your Disaster Restoration Staffing to Us
As a leading disaster relief staffing agency, our teams in 600+ communities throughout North America are always recruiting, screening and hiring qualified candidates to add to our workforce. From disaster cleanup staffing to fire and water restoration staffing, we are ready to help whenever you need an extra hand.
The PeopleReady Difference
We've got you covered. We pride ourselves on our ability to respond quickly to emergencies, regardless of their location. Our extensive network helps us mobilize workers to affected areas quickly.
We offer flexible staffing solutions. We understand that your disaster relief staffing needs can change rapidly. Whether you need to hire disaster recovery workers in one location or several locations, we can scale up or down to accommodate your needs.
We value your success. Our workers have a strong work ethic and are committed to make a positive impact during times of crisis. Whether you are looking for a project manager or need to hire disaster cleanup crew members, we are dedicated to ensuring that you have the workforce you need.
When you partner with PeopleReady, you can leave the disaster recovery staffing to us. Get started by filling out the form on this page.
70,000+ hours working large loss events last year
Rigorous Internal Safety Processes
Policies & Procedures Customized to the Job Site
More Staffing Resources
Learn about the latest business trends, staffing strategies and tech innovations we're seeing across a variety of industries.
Ready to Get Started? Request Staff.
We deliver specialized national staffing solutions for businesses across North America. Speak to one of our experts about what we can do for you.
PeopleReady, a TrueBlue company (NYSE: TBI), specializes in quick and reliable on-demand labor and highly skilled workers. PeopleReady supports a wide range of industries, including construction, manufacturing and logistics, retail and hospitality. Leveraging its game changing JobStack staffing app and presence in more than 600 markets throughout North America, PeopleReady served approximately 83,000 businesses and put approximately 226,000 people to work in 2022.