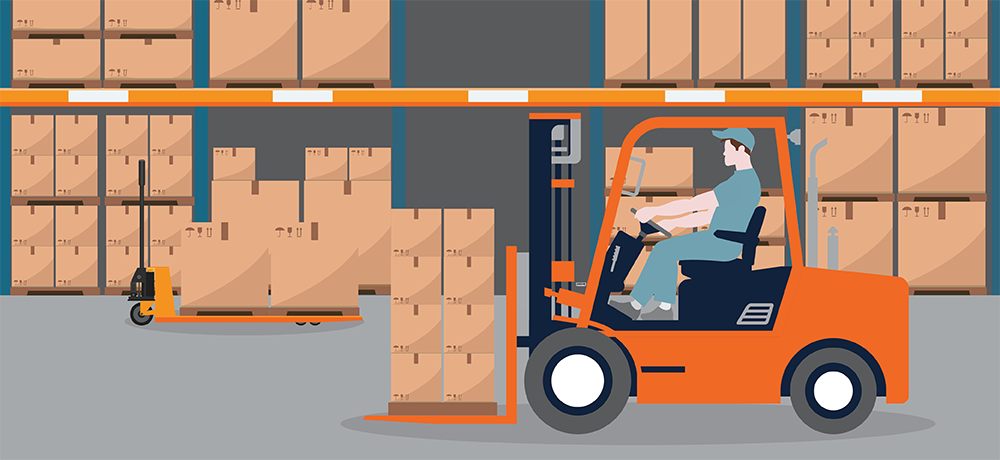 June is National Safety Month, created by the National Safety Council to increase public awareness of leading safety and health risks and reduce injuries at work, at home and on the road. While advances in equipment and training make job sites and employees safer than before, many safety risks remain. PeopleReady shares our expert tips to help you address common safety issues in the workplace and ensure your workers are protected.
Safety begins before work
In warmer weather, workers should be careful what they eat and drink throughout the day and night. Caffeine contributes to dehydration and acts as a diuretic when consumed in excess. Even when served cold, caffeinated beverages warm the body rather than cool it down.
The body requires significant hydration during the summer. Workers should drink water every 15 to 20 minutes, even if they aren't thirsty.
According to a study conducted by the National Institute of Occupational Safety and Health (NIOSH) and published by the Centers for Disease Control, 36% of adults are not getting enough sleep before heading to work. Adults should aim for seven to nine hours of nightly sleep.
Prevent injuries if possible
Soft tissue injuries are the most common injuries that work absences. These include sprains, strains and muscle tears. Doing 10 to 15 minutes of stretching can help reduce the likelihood of workplace injuries.
According to OSHA, slips, trips and falls are the leading cause of general workplace accidents and injuries ranging from minor bruises to severe traumas such as head injuries. Train all your workers to recognize and avoid unsafe conditions.
Knowing the basics of first aid can help you feel more prepared in an emergency. Encourage your team to go through first aid and CPR training so that they are prepared.
Invest in safety programs
OSHA reports that the construction and warehousing industries are the two industries with the most injuries reported. The majority of these injuries occur when inexperienced workers don't receive proper training.
According to a survey from 360training, 56% of workers feel they need more safety training. Investing in safety training can improve morale and increase long-term retention.
While safety programs have an upfront cost, OSHA reports that companies save between $4 and $6 for every $1 spent on safety programs. By advertising your high safety standards, you can also increase the number of interested applicants to fill open positions.
Standard equipment is a potential source of danger
Forklift rollovers are the most common incident in the workplace. According to OSHA, safety training can help explain the types of on-site forklifts and their weight distribution, safe speed limits, and the necessary clearance and aisle width needed for travel. It's crucial for your business to provide access to appropriate training for all your workers.
Cranes, hoists and other heavy equipment account for a significant number of workplace injuries. Address equipment safety issues with the addition of a communication system that all employees can follow.
Most construction sites, manufacturing facilities and warehouses require workers to load and unload pallets on racking, either by hand or with machinery. Make sure workers follow safe stacking procedures and load pallets properly.
PeopleReady helps ensure the safety of your jobsite
PeopleReady staffing solutions are designed to ensure the well-being of our associates and our company. We provide your business with the workers who have necessary training and education on safety protocols. You can trust our safety specialists to help you stay compliant and keep your people and facilities safe.
At PeopleReady, our staffing solutions are designed to ensure the well-being of our associates and our company. For example, we do the following:
Send workers to your job site who can follow safety training and education.
Provide general safety and health training along with appropriate PPE.
Ensure that all workers comply with all applicable state and federal health and safety regulations.
Perform regular site audits and host a reporting system for injuries and accidents.
Looking for construction staff?
For General Construction Workers
For Skilled Laborers and Tradespeople