Hurricane season takes place between June and November, and September is usually the most active month.
Every year, communities in the East and South make the necessary preparations for the season, but Mother Nature is an unpredictable force.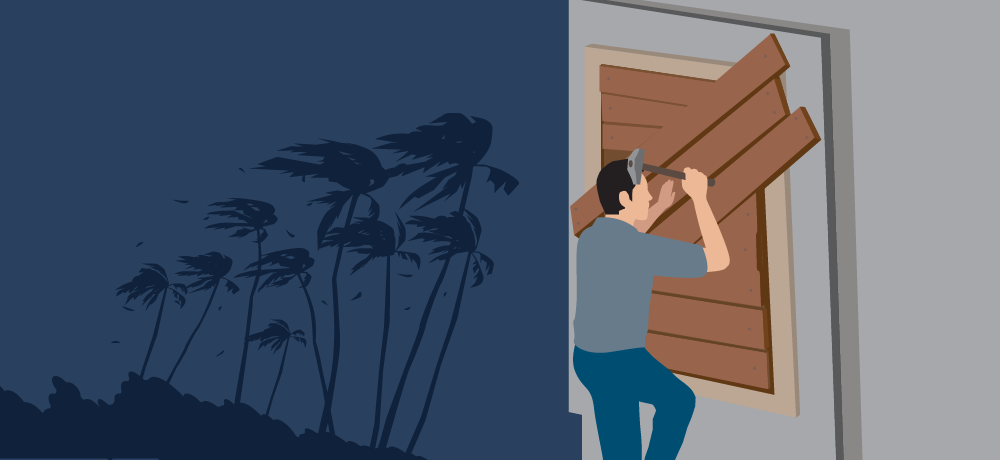 PeopleReady is proud to play a key role in these efforts by connecting area job seekers with businesses that desperately need support. Historically, PeopleReady has sent over 100 associates a day to support cleanup and restoration efforts in the aftermath of Hurricanes Matthew, Harvey, Irma and Michael. As our communities are currently recovering from the impact of Hurricane Laura, we're providing associates to United Site Services, a company that supplies trailers equipped with showers to first responders who are assisting with restoration efforts.
With our customers, we help rebuild communities and construct new futures
Our business is built on having the right people who are ready to get to work at every stage of the response and restoration process. Whether the job is boarding up windows; cleaning up from devastation; or rebuilding homes, businesses, and communities, we collaborate with businesses to provide the right mix of workers at every step along the way.
"Seeing the hope in the faces of community members as caravans of first responders arrive, and knowing that we play a small part in rebuilding businesses and homes, is the reason we do what we do."
We do important work.
Our associates and craftspeople are second responders. While their role in disaster restoration initiatives may be lesser known than that of firefighters and paramedics, their impact is undeniable and their work is critical. They help utility companies restore power and help key businesses—like big-box retail stores, grocery stores, hotels and churches—reopen their doors. Along with supporting the commercial businesses communities rely on, our people repair homes that have experienced damage.
Do you need staff after a natural disaster?