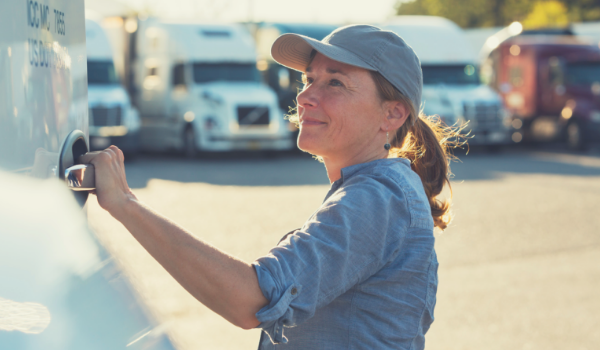 The driver shortage is real, and its impact will be felt by the average consumer sooner rather than later. Within the next 10 years, over 400,000 commercial truck drivers will retire from the industry. Without new drivers to fill these roles, freight carriers will continue to raise prices, meaning the financial impact will affect you: the consumer.
While autonomous trucks are a reality, their incorporation into the commercial driving world is too far off to solve the problems presented by the looming driver shortage. This leaves the freight industry scrambling to fill sitting trucks.
Enter women: an incredibly underutilized population in the driver force. Today, women account for more than half of the working population in the United States, yet only make up 7.89 percent of commercial truck drivers.
Here are five reasons why women should think about commercial truck driving as their career path:
Discrimination in the workplace is still prevalent in today's society, especially in terms of pay. In trucking, pay is determined by mileage, hours or percentage of load, making it harder to discriminate based on age, ethnicity or gender.
In 2017, the Bureau of Labor Statistics reported that the average salary for workers in the United States was $44,564. Today, the average salary a commercial truck driver is $45,330. Pay is only rising due to the demand of qualified drivers.
A commercial driver's license typically costs anywhere from $3,000 to $7,000. With the driver shortage escalating as quickly as it is, some organizations are offering this training for free.
There is work to be done for a long time coming. While some industries find it easier to fill positions with robots and AI, technology has yet to fill a real driver's position. With so many jobs up for grabs, drivers have the choice of where they want to work and who they want to work for.
Professional driving allows the opportunity for a flexible schedule and the opportunity to travel while getting paid. One of the perks that drivers continue to say they appreciate is the freedom of the work: not being tied to a desk and able to see new things every day.
Now more than ever, the world of trucking will benefit from diversifying. In order to keep the economy moving forward, a new era of drivers must emerge, and PeopleReady wants to support women in this career path.