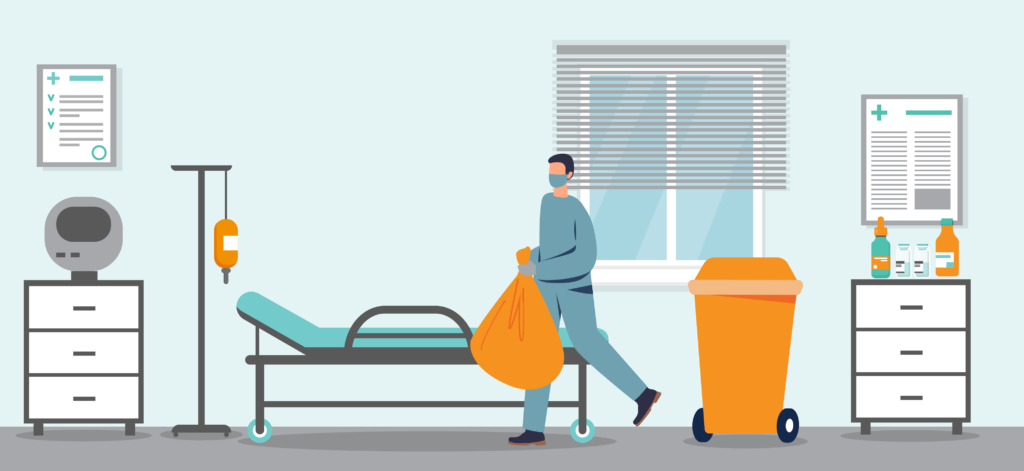 CHALLENGE
A medical waste disposal company based in the South faced considerable demands during the COVID-19 pandemic. Their hospital clients increased health and safety protocols to keep staff, patients and visitors safe — and maintaining an active workforce became even more critical. These medical waste cleaners were responsible for disposing of medical waste such as syringes and discarded surgical equipment along with cleaning and sterilizing trash containers.
At the same time, the company experienced workforce issues such as poor attendance and failure to meet performance expectations. In November 2020, they decided to reconnect with PeopleReady after having worked with us on a previous occasion.
SOLUTION
PeopleReady convinced them to adopt our staffing app, JobStack, to overcome their staffing challenges. Managers could use this app 24/7 to post job descriptions, request workers and enter timesheets, all from their own mobile device.
The company wanted to move slowly into a new staffing partnership because of their bad past experiences with other staffing agencies, so they started by using JobStack to request just one worker. They were so pleased with their initial performance that they requested two more workers to serve on a long-term basis. All these workers were eventually converted to full-time employees.
From that point forward, the company relied on JobStack for their on-demand staffing needs whenever they had unexpected absences or surges in demand. Managers also benefited from the app's rating feature and were able to request their favorite workers for future assignments. That way they avoided no-shows and cancellations along with performance issues.
RESULTS
As the pandemic continued to unfold, JobStack was crucial in providing the company with vetted and trusted workers who met their needs and expectations. When people were unable to work because of sickness or quarantine, managers could use JobStack to request additional workers at the last minute. As a result, the company ensured the same level of high-quality service for their hospital clients. Meanwhile, their positive experience with JobStack in this original location led them to expand their partnership with PeopleReady to facilities in other states.
Need staff for your cleaning business?