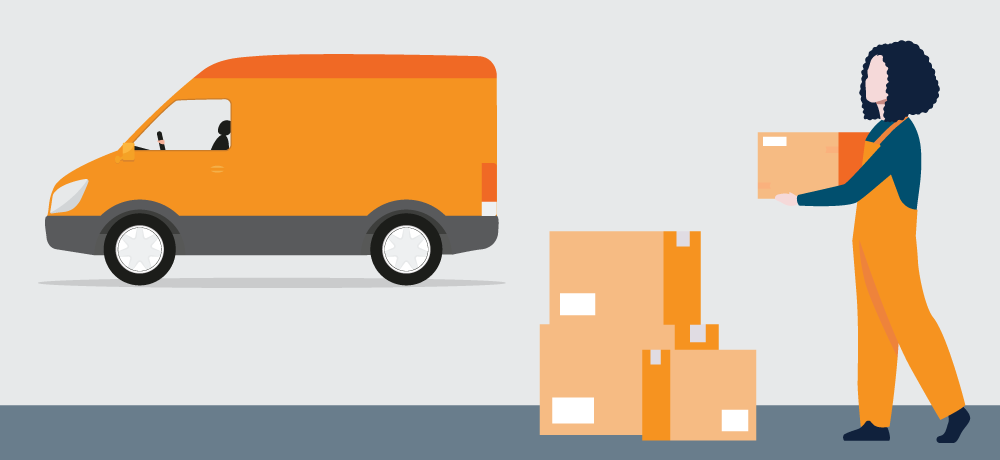 CHALLENGE
For over 30 years, this logistics company has provided parcel services for a variety of customers in several states throughout the U.S. In August 2020, PeopleReady visited the company at one of their California locations to inquire about their staffing needs. It turned out to be perfect timing: Half of their staff had called off work that day. For that reason, they were at risk of being unable to deliver on their promise of quick and efficient last-minute delivery at a time of rising e-commerce demand.
In order to keep operations running smoothly, the company required 20 additional workers by the next day. These workers would be responsible for a variety of duties, including unloading trucks, scanning and sorting packages, and organizing work areas.
SOLUTION
PeopleReady filled this initial order for workers with our mobile app and online portal, JobStack, which gives businesses 24/7 access to staffing solutions. A PeopleReady representative committed to visiting the company regularly to uncover other opportunities to serve them better. They also conducted a JobStack training for managers and operations staff so that they could use app and take more ownership over their staffing efforts.
In this training, PeopleReady discussed the various features of JobStack, including a ratings feature which would allow them to rate workers on their performance. JobStack also contained a listing of every associate they've worked with in the past along with their performance rating. This would make requesting top performers for upcoming shifts much easier and faster, especially during their busy holiday season. As a result, the company could avoid understaffing and unnecessary disruptions to the workflow.
RESULTS
The company is now in full control of their staffing efforts with JobStack. With workers shifts typically being on nights and weekends, JobStack gives them convenient access to vetted and reliable workers even at the last minute. And with the Autopay feature, workers are paid quickly after their shift, which provides them valuable peace of mind and improves the company's retention rate.
PeopleReady has now become their sole staffing provider, beating out a local staffing competitor. They currently use JobStack for all of their staffing needs at one of their California locations. With this success in hand, PeopleReady has connected with other locations in their network to provide similar staffing support. Along with their regular staffing needs, the company is expected to request between 25 and 30 additional workers during the busy holiday season.
Need staff for your business?