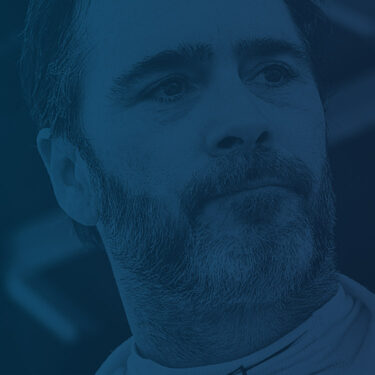 PEOPLEREADY
FORCE FOR GOOD
CHALLENGE CHARITY
The Jimmie Johnson Foundation / The American Legion
BIRTHDAY
September 17, 1975
HOMETOWN
El Cajon, California, U.S.A.
About Jimmie
ON TRACK
2021 was his first season in the NTT INDYCAR® SERIES. Raced on the street and road course races with Chip Ganassi Racing.
Seven-time NASCAR Cup Series champion is one of the most accomplished and decorated professional athletes of his era and is the only race car driver ever to be named Associated Press Male Athlete of the Year. His historic seven championship titles are shared with NASCAR Hall of Famers Richard Petty and Dale Earnhardt as the most all-time.
Recorded 83 wins, 232 top-five, 374 top-10 finishes and 36 pole positions en route to seven championships, including five in a row from 2006-2010. Johnson ranks sixth on the NASCAR all-time wins list and is a two-time Daytona 500 winner (2006, 2013) and a four-time Brickyard 400 winner (2006, 2008, 2009, 2012).
OFF TRACK
Away from the track, focuses on his family and rigorous fitness regimen.
Has competed in numerous half-marathons, triathlons and a half Ironman where he placed 15th overall.
Competed in the Boston Marathon in 2019, finishing with a time of 3:09:07.
Also focuses on the Jimmie Johnson Foundation, which is dedicated to helping children, families and communities in need and has donated more than $12 million to various organizations involving children and public education.
PeopleReady, a TrueBlue company (NYSE: TBI), specializes in quick and reliable on-demand labor and highly skilled workers. PeopleReady supports a wide range of industries, including construction, manufacturing and logistics, retail and hospitality. Leveraging its game changing JobStack staffing app and presence in more than 600 markets throughout North America, PeopleReady served approximately 83,000 businesses and put approximately 226,000 people to work in 2022.