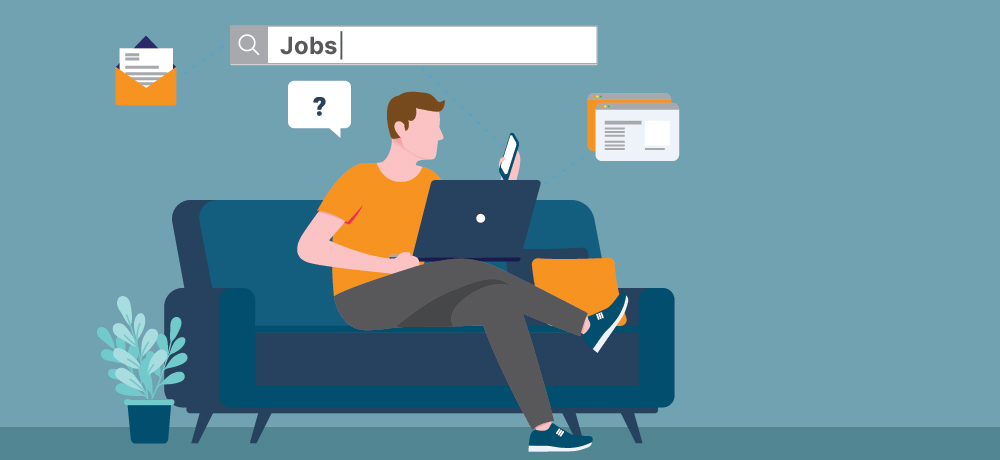 Whether you've been searching for a new job for a long time — or if you're about to start a job search — you might feel overwhelmed at first. The problem is that with so many options available, you're not sure where to find jobs that suit your life. As a result, you can spend a long time on your job search with nothing to show for it. Here are the three biggest challenges that you may be facing and how searching for temp jobs with a mobile job search app helps you overcome them.
You aren't finding jobs through your usual sources.
There's no shortage of places where job seekers like you can look for open positions. These include employer websites, online job boards and social media. But while the usual methods can sometimes prove successful, there are other places to go to land your next job. An example: mobile apps. Mobile job applications make up roughly 61% of all applications, according to a recent Appcast analysis. The industries with the highest percentages of candidates who applied for a job after clicking on a job posting: food service (11%) and HR and staffing (8%). Searching for temp jobs through a mobile app can save you time and connect you with the top industries that are hiring right now.
You're applying for positions that have expired.
Most job websites contain job postings that are expired or which have been filled. In a perfect world, companies would ensure that job postings are removed as soon as they are filled. However, this isn't always the case. Job postings might be closed for any number of reasons, including:
Hiring deadlines
Changing budgets
A surplus of qualified candidates
In order to avoid spending too much time applying for these jobs, use a job search app which features up-to-the-minute job postings. As a result, you can ensure that you're connecting with open jobs that suit your interests.
You aren't finding jobs with your preferred schedule.
When job seekers turn down a job offer, only about one-quarter of them say it's because the wage was too low (Bureau of Labor Statistics). Other important factors: inconvenient hours, personal reasons and commuting time. If you're struggling with finding work that fits your busy schedule, consider using a job search app with 24/7 access to temp jobs. When you have availability in your schedule, just log in and see jobs available coming up soon.
Find temp jobs now with JobStack
PeopleReady's app, JobStack, has temp jobs in today's hottest industries that you won't see anywhere else. These temp jobs fit a variety of schedules, skill sets and interests. Download JobStack today and take the next step in your career! Or see current job openings and apply right on our website here.