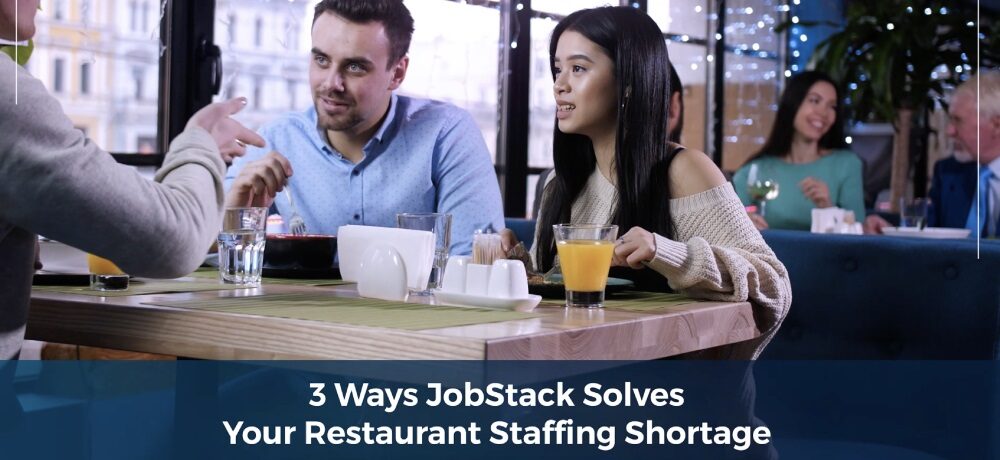 About half of all dining establishments are operating with 20% less staff, according to a recent National Restaurant Association report. Demand has been growing at restaurants post-pandemic, but many restaurant owners are struggling to find people to fill their open roles. As a result, they are often turning to staffing apps for their restaurant hiring needs. But what makes one staffing app better than the rest? Here are three things to consider in your search for the right technology for your business.
Staffing experts who know your industry
The restaurant industry has 1.7 million fewer jobs filled than before the pandemic, according to the Washington Post. During the pandemic, many experienced restaurant workers struggled to find steady work or left the industry due to furloughs and layoffs. Because restaurants are now using staff with little to no experience, they could be struggling to deliver the best service for their guests.
If you use a staffing app, it's important to find one that also carries personalized support from a staffing company with extensive knowledge in your industry. These restaurant staffing experts can create a plan of action specifically for your restaurant. The agency shortlists the candidates and you can choose the ones suiting your requirements.
Extensive network with access to qualified workers
Job openings in the food and service industry hovered around 1 million throughout much of last year, according to the Bureau of Labor Statistics. Meanwhile, restaurants are looking to take advantage of their momentum and pursue new opportunities. Some restaurants are forming partnerships with third-party delivery providers, while others are updating their in-house ordering systems. They might also be adding delivery or takeout services or expanding into new markets, including rural and suburban areas.
However, significant time can go into a candidate search, only to find that a candidate is now unavailable. With the support of a staffing app, restaurant workers from your local community and beyond are right at your fingertips. And if you have multiple shifts that require coverage, you can always invite your favorite workers back for additional assignments. Mobile apps also improve our ability to stay connected with temporary workers during their assignments.
Convenient service and great customer care
Many staffing apps provide direct connections between job seekers and employers. But they might not have the backing of a staffing company that can provide support when you need it most—or for last-minute restaurant staffing needs. If restaurants don't have enough trained workforce to provide great customer service, diners will go elsewhere.
When you consider using one of today's restaurant staffing agency, you'll want to choose one with 24/7 access to workers along with excellent service. They can quickly provide workers who are screened, skilled and safety trained. Being proactive now about partnering with an agency can help you to shorten your staffing process each time you need restaurant staff.
The staffing app with features designed for you
Need restaurant workers now? JobStack is PeopleReady's app and online portal that connects people and work 24/7. With JobStack, your business can connect with over 50,000 qualified and motivated workers for all your restaurant hiring needs. We also support catering companies, hotels and many other hospitality businesses. You can book staff anywhere at any time via your smartphone, tablet or desktop.
Want to know more about the benefits of JobStack?