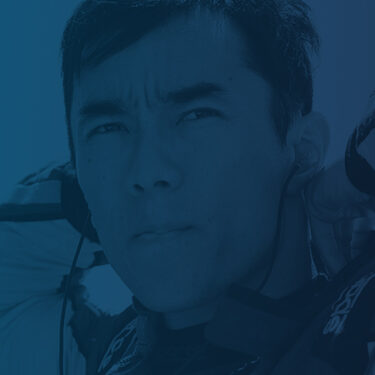 PEOPLEREADY
FORCE FOR GOOD
CHALLENGE CHARITY
Japan America Society of Southern California
BIRTHDAY
January 28, 1977
HOMETOWN
Tokyo, Japan
About Takuma
ON TRACK
Won 104th Indianapolis 500 for Rahal Letterman Lanigan Racing, in a spirited duel with Scott Dixon over the final 50 laps, winning under caution.
Won 101st Indianapolis 500 for Andretti Autosport, outdueling Helio Castroneves for the win and erasing memories of the 2012 Indianapolis 500, when he spun and crashed trying to pass Dario Franchitti on the final lap.
Ex-Formula 1 racer became the first Japanese driver to win an Indy car race (Long Beach, 2013) and the Indy 500. He's won six times in his Indy car career.
His breathtaking pass of Fernando Alonso at Montreal in 2007 earned him the "Overtake of the Year" award from F1 Racing magazine.
OFF TRACK
Was a national high school cycling champion and still uses cycling as his primary training regimen.
Fell in love with motorsports at 10 when he attended the Formula One race in Suzuka, Japan.
Has developed a passion for golf after attending several sponsor golf outings. He now has a set of custom clubs.
PeopleReady, a TrueBlue company (NYSE: TBI), specializes in quick and reliable on-demand labor and highly skilled workers. PeopleReady supports a wide range of industries, including construction, manufacturing and logistics, retail and hospitality. Leveraging its game changing JobStack staffing app and presence in more than 600 markets throughout North America, PeopleReady served approximately 83,000 businesses and put approximately 226,000 people to work in 2022.