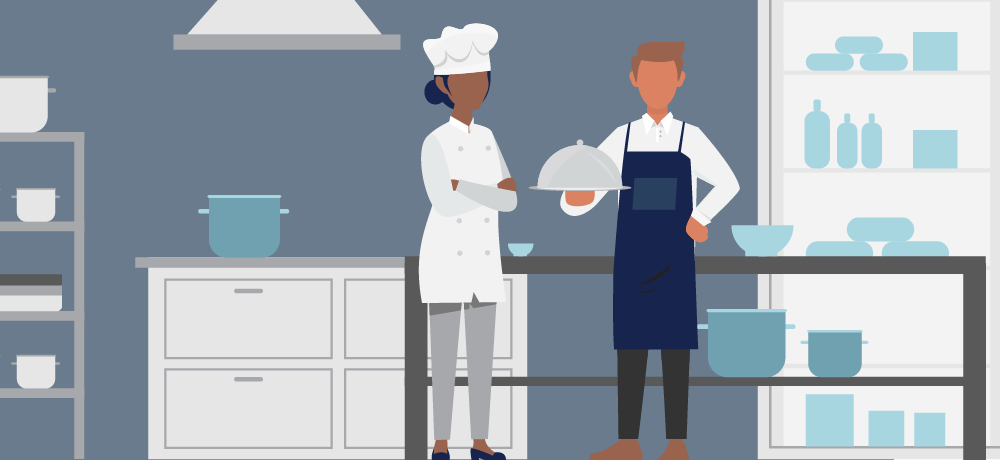 CHALLENGE
When Hurricane Ida hit New Orleans in late August 2021, many local communities faced considerable damage including extended power outages and major destruction to homes and businesses. First responders who were supporting disaster relief efforts had been scheduled to stay free of charge at a Hyatt Regency near the French Quarter. As a result, they needed 25 culinary workers including prep cooks and kitchen staff to prepare and serve meals for these first responders — along with two security workers who could manage parking around the hotel to avoid overcrowding. Hyatt Regency reached out to one of their go-to staffing providers, PeopleReady, for support in filling these important roles.
SOLUTION
New Orleans is home to one of PeopleReady's hospitality-only branches, and their team knew they could rise to the occasion during a difficult situation. Even in a competitive staffing environment, they have been able to supply Hyatt Regency with dozens of qualified workers over the past three years. PeopleReady relied on a strong vetting process to build and maintain a strong roster of candidates. Their staffing experts possessed the industry knowledge necessary to identify skills, experiences and personality traits that would make workers successful.
Because of their past history and knowledge, PeopleReady was quickly able to fill Hyatt's staffing order and connect people with meaningful work at an uncertain time. For the next 30 days, these workers prepared and served more than 5,000 meals a day and ensured that parking was always available for guests and relief workers.
RESULTS
The managers of Hyatt Regency say that the PeopleReady associates who worked during Hurricane Ida excelled in their roles. They appreciated these workers for their can-do attitudes, friendly personalities, and extensive skills and training. In fact, they were so impressed with the consistency, quality and reliability of PeopleReady's staffing solutions that they stopped working with their other staffing partner altogether.
Hyatt Regency looks forward to continuing their partnership with PeopleReady as their sole staffing provider for future staffing needs. They trust that PeopleReady gives them immediate access to bartenders, servers, catering assistants and other staff members who will ensure a first-rate guest experience.
Need hospitality staff for your business?