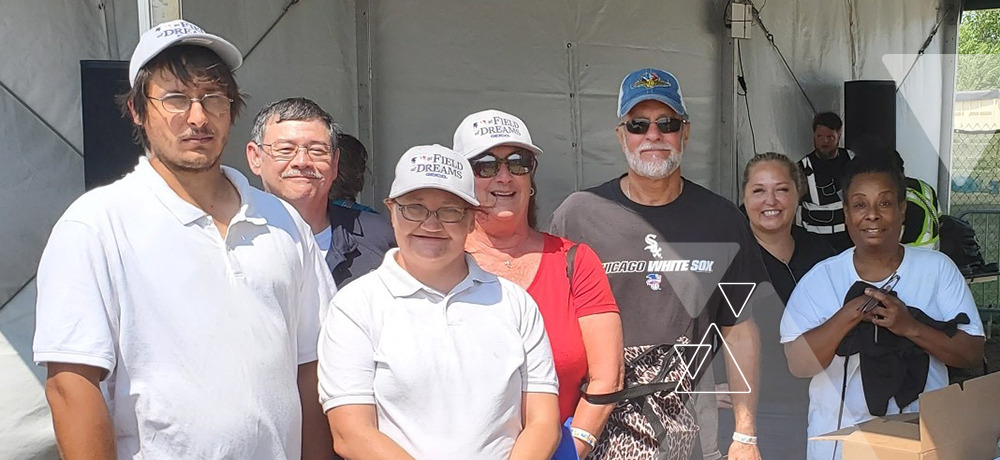 PeopleReady Staffs First Annual MLB at Field of Dreams Game
PeopleReady stepped up to the plate in a big way during the inaugural MLB at Field of Dreams game played at Field of Dreams in Dyersville, Iowa, on Aug. 12, 2021. In partnership with one of our long-term customers, we provided 15 workers for the game between the Chicago White Sox and the New York Yankees.
The game served as the main event for the two-day Beyond the Game festival which included a concert, kids zone, movie night and many more activities. PeopleReady associates were responsible for a variety of duties throughout the festival, including serving guests at concession stands and sponsorship tents. The short-term job was perfect for area workers who enjoy a fast-paced environment and were eager to get close to the action.
MLB builds on a baseball legacy
Released in 1989, "Field of Dreams" starred Kevin Costner as a farmer who builds a baseball field in his cornfield that attracts the ghosts of baseball legends, including the Chicago Black Sox from the 1919 MLB season. During MLB at Field of Dreams, the White Sox and Yankees both wore throwback uniforms resembling those worn during the 1919 season.
In a pregame ceremony, Costner led players from both teams walking through the cornfield onto the field, in tribute to the film's most iconic scene. PeopleReady associates helped direct guests through the hallowed maze, creating a special memory that they could take home with them. Celebrity guests during the event included former MLB star Alex Rodriguez and former Chicago White Sox manager Ozzie Guillen as well as current owner of the Chicago White Sox and the Chicago Bulls, Jerry Reinsdorf.
MLB at Field of Dreams was a home run for MLB and its television partners at FOX. It was the most watched regular season MLB game since 2005 with nearly 6 million viewers tuning in. In 2022, the Chicago Cubs and Cincinnati Reds will meet in the second edition of the event.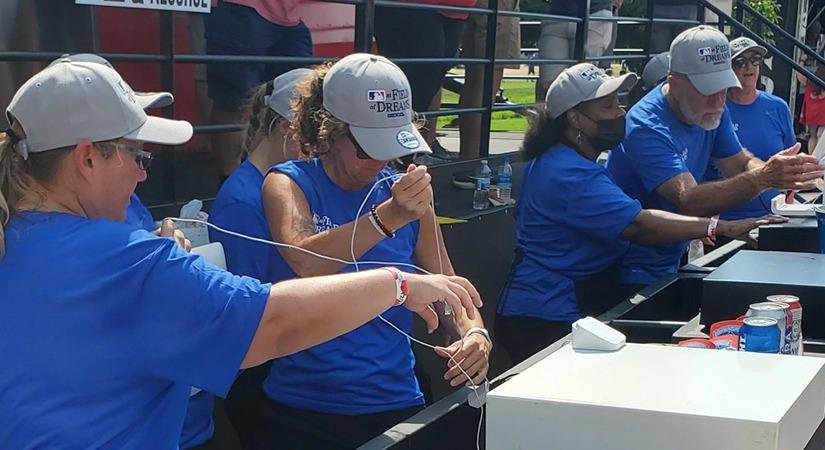 PeopleReady supports local and national sports and entertainment events
In recent years, PeopleReady has provided staffing services for University of Iowa football and basketball games. Our associates also serve in a variety of roles at the newly completed Xtream Arena in nearby Coralville. The arena plays host to University of Iowa volleyball and ice hockey games along with concerts, wrestling matches and other entertainment.
With our growing local presence in eastern Iowa and throughout North America, PeopleReady gives our associates even more opportunities to work in the events industry and be part of the excitement. That includes events such as the Super Bowl, Major League Soccer and the Indy 500. When you're looking for additional income and a flexible schedule, PeopleReady has part-time and temporary jobs available for you at events throughout North America. Apply now on our website or through our app, JobStack!
Looking for jobs in your local area?