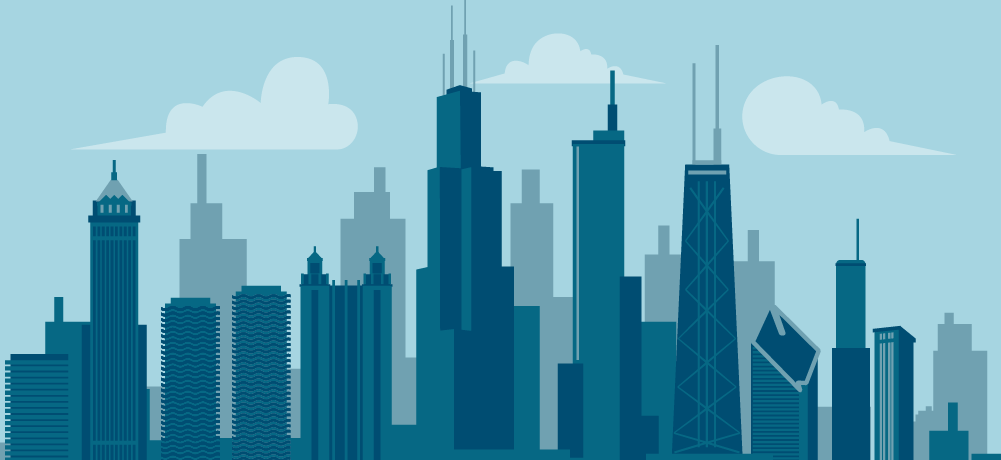 With the future of the workforce in focus, PeopleReady is enhancing our service delivery model to embrace the changing needs of workers and businesses in the Des Plaines area. We are excited to announce that the city of Des Plaines, Illinois, is now serviced by PeopleReady's Market Service Center in Chicago.
PeopleReady's new Market Service Center in Chicago brings our team together in one location and makes it easier than ever to connect people and work in the Des Plaines area.
Job seekers 
With our Chicago Market Service Center, job seekers get convenient access to jobs that fit your skills, training and experience. The Market Service Center enables job seekers to connect to work and apply for jobs anywhere at any time with a fully virtual hiring and onboarding process. Our local staffing specialists assist job seekers by knowing exactly what work is in demand and available in Des Plaines and surrounding communities.
Businesses 
No matter your staffing challenge, our new Chicago Market Service Center ensures that the right workforce is always within reach. Businesses in the Des Plaines area will benefit from enhanced service levels and faster access to the quality workforce they need. Plus, our industry-leading sourcing and recruitment engine streamlines the staffing process so that you find the right candidates for your open roles. 
JobStack 
Meanwhile, our JobStack app continues to empower quick connections—allowing businesses and job seekers to connect with speed, flexibility and ease 24/7. Over 26,000 customers and nearly 90% of PeopleReady's associates use JobStack, supported by PeopleReady's vast network across North America. JobStack has versions available for download for job seekers (JobStack Find Work on iOS, JobStack Find Work on Google Play) and businesses (JobStack Find Workers on iOS, JobStack Find Workers on Google Play).
Whether you're looking for your next job or need to find workers for your next project, We Are Ready.