Staffing Industry Analysts' (SIA) prestigious Global Power 150 Women in Staffing list includes two PeopleReady leaders: Shannon Kahn, senior vice president of Specialty Services, and Kristy Willis, senior vice president and chief sales officer.
"Around the globe, the fight to increase female representation continues as women are outnumbered in leadership positions, boardrooms and the upper echelons of business. While women dominate the staffing industry at branch-level, this is not reflected in our C-suites," said Subadhra Sriram, editor and publisher, Media Products at SIA.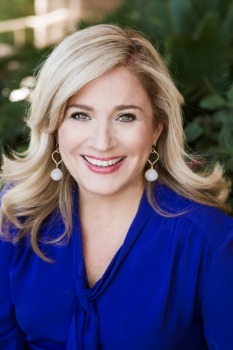 The list highlights the many women who have not only established themselves as leaders within their organizations but also as influential experts in the industry.
"We hope this recognition sends a clear message to our employees, customers, shareholders and the world that when a company is committed to diversity and inclusion—as [PeopleReady's parent company] TrueBlue is—anything is possible," said Patrick Beharelle, CEO of TrueBlue. "Our employees' career path—both men and women alike—is based on success in performing their roles and leadership abilities, regardless of their gender."
Kahn and Willis are joined by two other TrueBlue leaders: Taryn Owen, president of PeopleScout, and Loree Lynch, senior vice president of Operations for Staff Management | SMX.
"The inclusion of four of TrueBlue's senior leaders on this prestigious list shows how women are making a difference at every level of our company," said Beharelle. "From the branch office to the boardroom, women are increasingly leading our company and influencing the future of the world of work."
View the full 2018 Global Power 150 – Women In Staffing list.