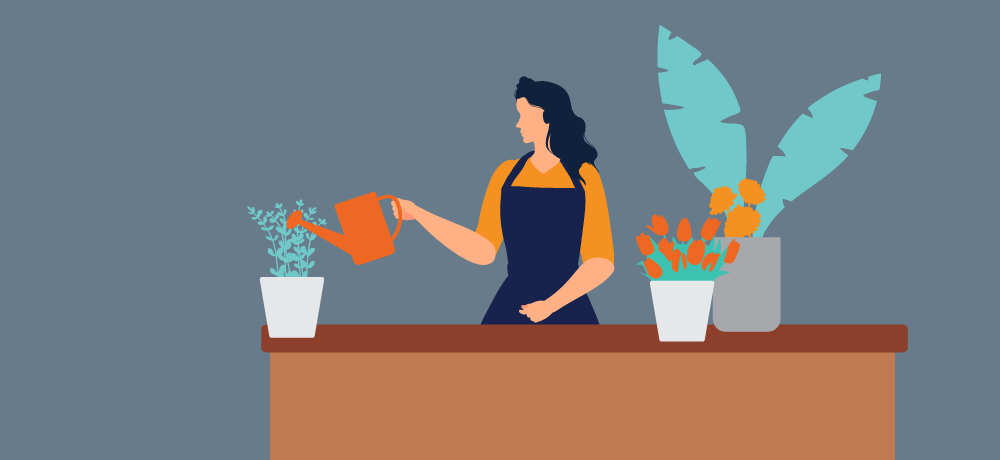 Most people think of seasonal jobs as part-time roles that are only available during the holidays. However, spring also welcomes a whole host of outdoor activities, including baseball games and outdoor concerts, as well as the opportunity to enjoy gardening, landscaping and other home improvement activities. With seasonal work, you can earn some extra cash without the long-term commitment that comes with a full-time permanent position. Read below to see where you'll find the most jobs this spring!
5 Places to Find a Job This Spring
Home improvement stores
During the spring and summer months, more people will be shopping at home improvement stores to buy lawn care products and landscaping tools. Different positions available include cashiers, loaders, and service representatives in the lawns and gardens section.
Gardening and landscaping companies
Gardening and landscaping businesses also need more staff to keep up with the increase in customers. Job seekers can find work as gardeners or landscapers at local businesses, with duties including growing vegetables, pulling weeds, and tending to flowers and plants.
Sporting and entertainment venues
If you're looking for work, you can be part of the action and thrive in the events industry. From ballparks to concert venues to convention centers, event staffing agencies are hiring seasonal workers right now. Some of the most common roles in these venues include ushers, concession workers and bartenders.
Restaurants and dining establishments
As the weather gets warmer, restaurants and bars that have outdoor patios will be buzzing with activity as guest outside and enjoy the spring air. You might find work in any number of capacities at today's dining establishments, from bartender to server to catering assistant.
Hotels and resorts
The change in weather also makes it a prime time for tourists to travel elsewhere to see friends and family as well as take vacations after a long winter. As a result, major accommodations such as hotels and resorts will require extra staff to ensure proper guest service. Positions available in these locations include concierge, cleaning staff, valets and more.
How to find seasonal jobs with PeopleReady
These seasonal jobs vary depending on your location, but there are plenty of opportunities to find jobs that fit your schedule and your interests. If you can commit now to a spring job, you'll improve your chances of having your employment extended into the summer and beyond.
Seasonal work provides a great opportunity for people to explore their passions and make extra cash while doing so. Regardless of your reason for pursuing a seasonal job, it's important to know where to look.
Finding a temp job is easy with PeopleReady's app, JobStack, which lets you browse job openings and apply to the jobs you want 24/7 from your own mobile device. For example, some of our hottest jobs right now include:
See our current openings in a variety of industries and apply right on our website or through our app, JobStack.