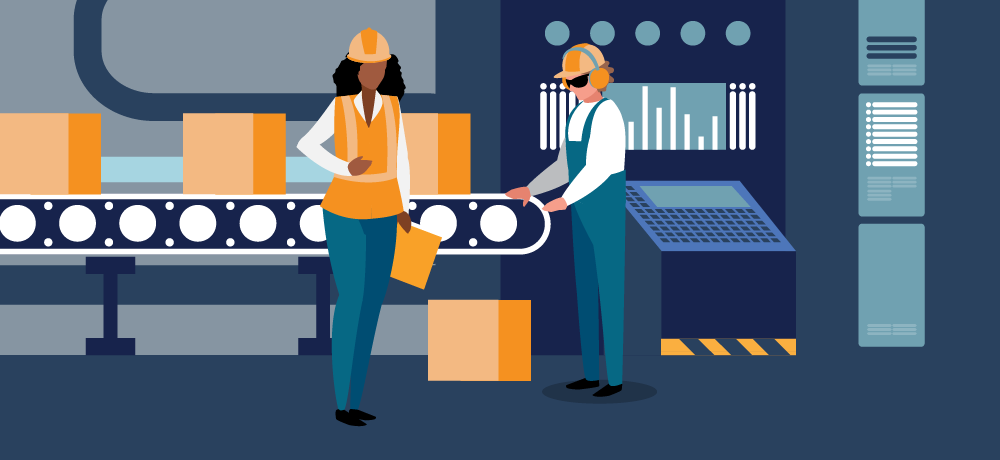 How to grow your manufacturing company with support from flexible or temporary staffing
With changes in consumer demand and behavior, manufacturers in a variety of industries are seeing potential for growth heading into 2024. Getting easy access to a reliable workforce will be key to future expansion efforts, and temporary staffing is emerging as the best solution for long-term success. Here's how temporary staffing support from one of today's manufacturing staffing agencies can help your business take advantage of new opportunities and continue to expand their efforts.
Save time on scaling up your workforce
According to LinkedIn's annual hiring survey, the hiring process in manufacturing takes about a month. Recruiting and hiring permanent employees is a time-consuming process. Consequently, it doesn't offer much flexibility to scale your workforce in response to shifting deadlines and new projects. On the other hand, temporary staffing can provide workers who meet your requirements for as long as you need them.
Manufacturing staffing agencies are in a prime spot to provide workers with the right skills for your immediate needs. A manufacturing staffing agency takes care of duties such as sourcing, screening and interviewing candidates for your open role. That means you have the best possible workers who fit your needs and can complete projects efficiently. As a result, your existing team can focus on what they do best and your workload doesn't have to include a lengthy hiring process.
Reduce hiring costs and grow staff retention
The Society of Human Resource Management has found that the average cost per hire is just over $4,000. There are costs associated with every aspect of the hiring process, including advertising job postings, sorting through applications and much more. Moreover, the longer jobs are vacant, the more you may need to spend in overtime and other staffing expenses. Plus, your team could have to take on added responsibilities at the expense of their other work. The result: lost revenue.
If you partner with one of today's manufacturing staffing agencies, you only pay for the workforce support you need, when you need it. With the money you save on staffing, you can put more resources toward new technology and other enhancements that help promote the growth of your business. For example: continued education opportunities or other workforce development programs. These opportunities boost employee engagement and give them the tools to succeed. 
Get access to expertise you may be missing
The U.S. faces a need for nearly 3.5 million manufacturing jobs over the next decade, according to a recent report from Deloitte and the Manufacturing Institute. Meanwhile, 2 million of those jobs are likely to go unfilled due to a skills gap. Manufacturers today might not always have workers with the skills they require among their full-time workforce. As manufacturing companies seek to acquire these skills, they often use temporary or temp-to-hire staffing to test employees before hiring them on full time. 
Hiring a staffing partner means you're gaining industry expertise with people who know the skills required to get the job done. They offer access to a large talent pool no matter your sector or location. If you build a partnership with a staffing agency, they can expand your candidate network beyond your local community. As a result, you'll be connected with a broader group of candidates. Also, they take the time to learn about your company's work. This helps them refine their list and present the best candidates for your active projects.
Manufacturing staffing agencies: Supporing the future of your business 
In summary, a staffing company focused on the manufacturing industry will have experts who use their recruiting knowledge and experience for your benefit. When you need workers on your next project, PeopleReady gives you 24/7 access to workers. That way, you can complete your workforce and keep your projects moving forward. We support you through our branch network in over 600 communities throughout North America. Plus, our staffing app, JobStack, is available 24/7 for your convenience.
Need more workers for your manufacturing firm?