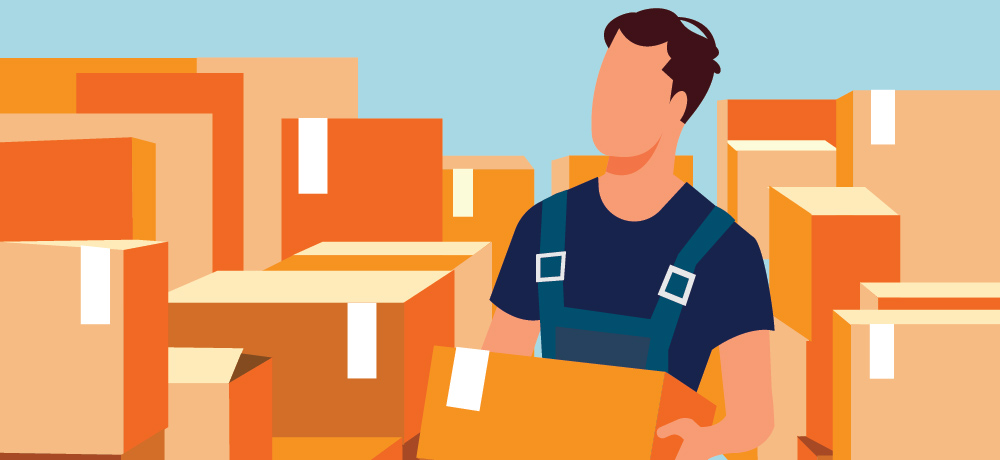 E-commerce jobs to power your career
E-commerce sales were $870 billion in the U.S. in 2021, a 14.2% increase over 2020, according to the U.S. Department of Commerce. Due to the continued increase in online shopping, PeopleReady has thousands of retail jobs currently available in a variety of roles. Below, you'll find the seven most in-demand jobs in e-commerce as well as the qualities and traits you need to succeed in these roles.
Stock and order associates
Stock and order associates help organize and move products in the warehouse so that they're organized and ready for packing. They also keep an eye out for potentially damaged goods, alerting management when necessary. Attention to detail and organizational skills are essential for these roles.
Pickers and packers
Among the most in-demand warehouse jobs, pickers and packers package a variety of items by hand, including duties like labeling, inspecting products for damage, and recording which items are packed. These packaging jobs are vital to e-commerce because securely packaging items helps safeguard products and reduces the amount of inventory loss for retailers. The type of person who can excel in this role is someone who likes to keep moving and who can work quickly while staying organized.
Shipping and receiving clerks
Shipping and receiving clerks make sure that incoming and outgoing shipments are recorded and tracked. Their tasks can involve anything from scanning barcodes to updating and managing inventory. They also help process shipments and input that information into the proper systems. People with time management and multi-tasking skills often excel in these roles.
Customer service representatives
Customer service representatives have a variety of responsibilities. For example, they respond customer feedback, address service issues, and ensure that customers are satisfied with their shopping experience. Whether answering phone calls, responding to instant messages or speaking with customers face-to-face, customer service reps are essential for keeping shoppers happy. Patience and good listening skills can help you excel in this role.
Order clerks
Order clerks typically help receive orders from customers and process payments. This includes data entry like entering customer information into the order entry system and assisting with questions on pricing and shipping. Order clerks rely heavily on computer-based programs for the job. So, computer skills, attention to detail and flexibility are important traits to have.
Hand laborers and material movers
A variety of general labor roles help warehouse operations to run smoothly. They might move materials to and from different production and storage areas to loading and shipping docks. Or they might help to load and unload cargo from trucks and containers. This can be a great fit for individuals who like to stay on the move and who enjoy a fast-paced job where no two days are the same.
Operations managers
Operations managers oversee many if not all the above roles and keep operations running smoothly. This role will look different depending on the company. But many of the typical duties include assigning and overseeing projects, scheduling employees, and enforcing standards and policies. While this is typically a more senior role, many people work their way up to the position from other roles.
Find RETAIL jobs with PeopleReady
PeopleReady gives you the opportunity to gain experience and skills in retail with easy access to the most in-demand retail jobs available now. In fact, we can connect you with jobs in 600+ communities throughout North America on our website or through our app, JobStack, 24/7!
First, download the JobStack app.
Once you create a JobStack profile, you can search jobs in your local area and preferred industries.
Then select the jobs that fit your schedule and your interests.
Most of our jobs pay on a weekly basis, and some even pay within 24 hours.