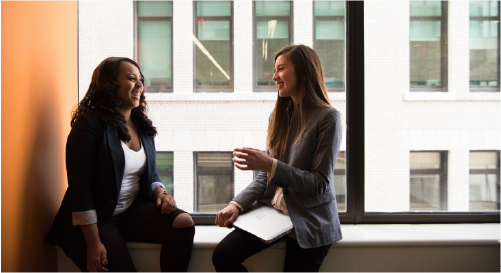 Skills and Experience to Highlight in Your Job Applications
When you take on a new job, you want to excel and prove that you're a standout employee. To help you succeed at work, PeopleReady shares five key traits that our customers identify as the most impressive in workers. Exhibit these traits and employers are likely to turn your temporary position into a permanent one or consider you for a future promotion.
Respect your manager's time and your team's time
A team only works when everyone is doing their part. If you're late, that means that customers are waiting, someone else is staying late to cover your shift, or there just aren't enough people for work to get done. Managers have a lot to deal with every day. They won't have time to wonder if their employees will show up to do their jobs.
Learn how to be flexible and react under pressure
You and your teammates should help take stress out of the situation, not add to it. A rigid mindset isn't helpful to anyone on the team. When plans change at the last minute, try to figure out what's needed of you right now. Being able to respond with a positive attitude and a willingness to learn new ways is key to success in the workplace.
Be proactive and think beyond your job description
Managers will notice staff members who go above and beyond their job duties. This doesn't mean they want you to do someone else's job or neglect your own duties. But they want to see someone who identifies opportunities and offers key solutions.
Communicate your needs and questions with your manager or teammates
Most problems can be solved with a simple conversation. There are many moving parts to any business, and even the best manager can't know everything that's happening at all times. Your manager expects you to bring any issues to their attention and offer progress reports at the right times. They can't help you if they don't know what's wrong, and they don't want to hear the news from angry customers—or an angry manager.
Exhibit critical thinking and problem-solving skills
Managers value critical thinking from their staff which helps them solve problems. They want to know that there's someone on their team they can trust. Proving that you can be that person can result in more responsibilities and potential opportunities for a promotion in the future.
Prove your skills with a job from PeopleReady
At PeopleReady we take pride in helping our associates build skills and make connections in many industries. No matter what career path you want to explore, you can find jobs that allow you to further develop the traits and skills that make you an attractive job candidate. Also, our app, JobStack, lets you search and accept jobs 24/7 from your own mobile device. Your next job is just a few clicks away! Some of the most in-demand jobs we have include:
Retail: Merchandisers, product assemblers, cashiers, store update assistants.
Events and venues: Concession workers, ticket-takers, bartenders, food servers.
Hospitality: Housekeepers, prep cooks, event caterers, parking attendants.
Construction: Carpenters, welders, plumbers, electricians.
Manufacturing and logistics: Production workers, machine operators, sorters, loaders and unloaders.