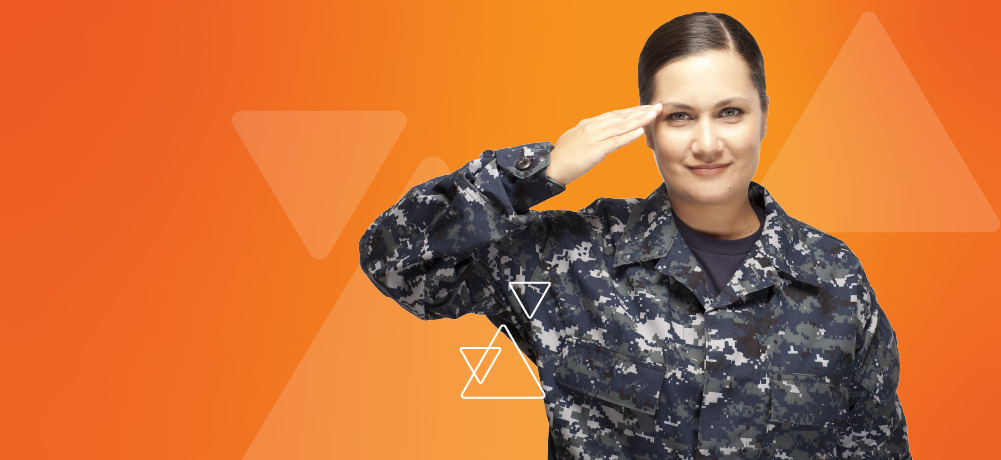 Military veterans transitioning to civilian life often face employment challenges. In fact, 55% of veterans report employment as a top transition challenge, notes a recent Society of Human Resource Management survey.
PeopleReady understands the unique circumstances that military veterans are facing in today's job market. We're here to help match employers with military veterans while also improving the communities we serve. Below are some of the benefits of hiring veterans along with a few ways we help employers find the right candidates for their open positions.
The demographics of military veterans
In order to effectively recruit military veterans, it's important to first understand who they are. Military veterans form a diverse group with a wide range of skills and experiences.
According to the U.S. Census Bureau, there are more than 18.5 million veterans in the U.S.
About nine-in-ten veterans (89%) are men, while about one-in-ten (11%) are women, according to a 2021 VA study.
More than half of veterans are unemployed for four months or longer after leaving the military, according to a U.S. Chamber of Commerce study.
The benefits of hiring veterans
There are underappreciated tax and reimbursement initiatives for hiring veterans, like the Work Opportunity Tax Credit (WOTC), the Veteran Readiness and Employment program (VR & E), and the Special Employer Incentive program. The skills veterans learned while serving are also transferable, which means they can fit into many roles. When you hire a veteran, you can benefit from their background in the following ways:
Adaptability: Because of their experience, veterans are already accustomed to quickly learning new concepts. They often perform well under pressure. Many of them are also tech-savvy and can adapt to new systems.
Team-building skills: The military teaches a number of valuable skills. These include loyalty, accountability and leadership, among others. Veterans know how to function as part of a group, reaching toward a single goal. Over time, a veteran on your team can take on managerial roles. They can also serve as mentors for new workers when they join your company.
Resilience: Businesses often have limited resources to achieve their goals on tight deadlines. Finding workers who can operate in these conditions is an ongoing issue. However, veterans are trained to thrive in any situation and complete their tasks on time.
How PeopleReady provides work for military veterans
PeopleReady is part of TrueBlue, Inc., which hires 30,000 veterans every year. PeopleReady offers job opportunities for military veterans and their spouses all across the country. We work with employers to provide access to quality jobs that allow them to leverage their skills, training and experience.
With our network in 650-plus markets throughout North America, our staffing experts maintain relationships with local military bases and veteran groups. As a result, we can identify veterans and military families who are seeking jobs in your local area. Meanwhile, our JobStack app gives companies in a variety of industries 24/7 access to job seekers of all backgrounds.
Looking for more workers?