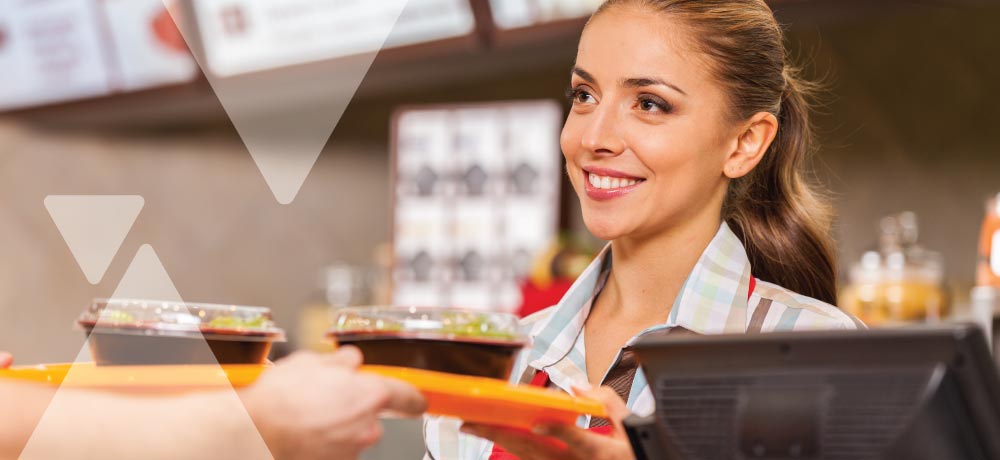 Attract and Retain the Best Restaurant Workers
The turnover rate for the restaurant industry has grown from 78% to 107% in the last decade, according to the National Restaurant Association. Retaining the best staff is essential to success in the restaurant industry — and having to replace top performers too often can have a negative impact on your bottom line. We recommend three strategies to reduce turnover and share how staffing agencies can help you meet your restaurant staffing needs.
Staff with the right people in the first place
By 2030, the National Restaurant Association projects the industry's sales will top $1.2 trillion. Meanwhile, the industry's workforce needs are likely to exceed 17 million. What's the key to avoiding a staffing shortage in the future? Staffing with the best workers right now. As in the past, your staff will need a number of basic skills to succeed depending on their specific role—knowing proper table service, mastering the menu and understanding safety and cleaning protocols.
When you meet with job candidates, it's also important to identify other key traits. These will include problem-solving ability and communication skills. Our recommendation is to create a rating or scoring system which allows you to vet candidates for skills, experience and culture fit. Getting support from a restaurant staffing agency who can complete this vetting process gives you an even better chance of finding the right fit.
Have a roster of candidates ready to go 24/7
Lately, restaurants have been scrambling to find staff from a smaller pool of candidates. When you're understaffed, you may overwork your current staff which may cause lower employee morale.
Having temporary staff available at all times can ensure that your staff is getting the appropriate number of hours. Partnering with a staffing agency, especially one that provides restaurant staffing 24/7, can help you create a more balanced schedule. Along with putting you in touch with available workers, they take care of the whole recruiting process through their community networks. Being proactive now can help you to shorten your staffing process each time you need workers.
Provide training to enhance your staff's skill set
Whether it's quick service, fast casual, or fine dining, restaurants are exploring new ways to serve customers. This includes offering takeout and delivery options and creating safer dine-in experiences. Especially with modern features such as QR codes or tableside ordering technology, your staff needs to be comfortable using them.
However, only 48% of restaurant workers say they have access to ongoing training opportunities, according to Plunkett Research. When your workers are educated in their new roles, they'll be more engaged and confident in their duties. As a result, they are more likely to stay with your business in the long run.
Restaurant staffing agencies which focus on hospitality staffing solutions can help ensure that these workers will perform at their best. These agencies provide education and skills training at their own training centers that cover every aspect of the job. Because of this, you get access to workers who have necessary food certifications plus food safety and quality education.
Restaurant staffing solutions from PeopleReady
Having qualified restaurant workers with the proper skills and the right personality for your restaurant is more crucial than ever. PeopleReady gives you access to workers around the clock through our app, JobStack. We can also create a customized staffing solutions for your business and connect you to workers looking for jobs in your area.
Looking for restaurant workers?