Assemble the Right Team with Us
Every day your manufacturing business faces plenty of challenges, including meeting production quotas, managing schedules, and keeping up with the demands of today's consumers. PeopleReady delivers workers who can help you keep production on schedule and stay within budget.
Find Manufacturing & Logistics Staff Now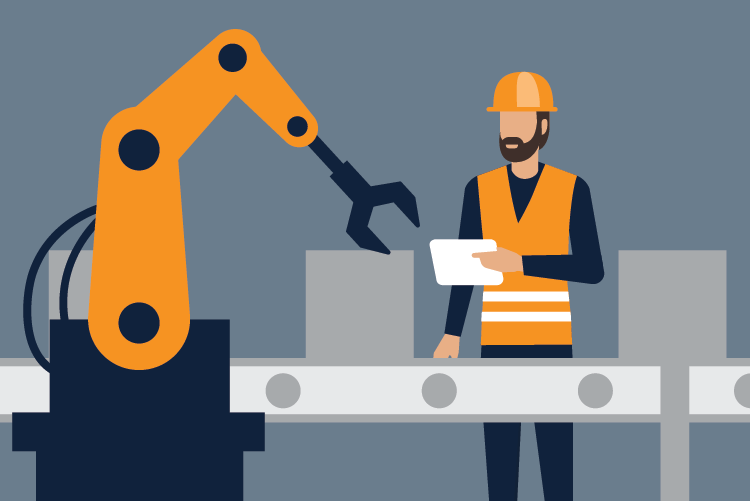 Manufacturing & Logistics Roles We Fill
We know you're prepared for whatever comes your way—including new consumer trends, regulatory changes or economic shifts. PeopleReady gives you added support with workers who do the job safely and without delay.
Forklift operators
Machine operators
Sorters
Shipping and receiving workers
Assembly and production workers
Loaders and unloaders
Pickers and packers
Nearly 100 million warehouse hours worked
Nearly 20 million manufacturing & logistics hours worked
Workers who meet FDA/USDA regulations and OSHA requirements
More Staffing Resources
Learn about the latest business trends, recruitment strategies and tech innovations we're seeing across a variety of industries.
Get the JobStack App
Using JobStack, your business can connect with over 30,000 qualified and motivated workers, 24/7.
Request Staff
We deliver specialized national staffing solutions for businesses across North America. Speak to one of our experts about what we can do for you.
PeopleReady, a TrueBlue company (NYSE: TBI), specializes in quick and reliable on-demand labor and highly skilled workers. PeopleReady supports a wide range of industries, including construction, manufacturing and logistics, waste and recycling, and hospitality. Leveraging its game-changing JobStack staffing app and presence in more than 600 markets throughout North America, PeopleReady served approximately 83,000 businesses and put approximately 226,000 people to work in 2022.