A Manufacturing Staffing Agency to Help You Assemble Your Workforce
At PeopleReady, we understand the challenges you face when hiring for manufacturing and logistics roles. Our manufacturing staffing solutions allow you to assemble a full team of forklift operators, sorters, machine operators, shipping and receiving workers, and more without missing a beat in your production schedule. If you have open roles to fill now or for an upcoming project, contact us for hiring support today.
Find Manufacturing & Logistics Staff Now
Let Our Manufacturing Staffing Experts Find and Hire Workers for You
With nearly 100 million warehouse hours worked and 20 million manufacturing and logistics hours worked, PeopleReady is the premier manufacturing and warehousing staffing agency to support your hiring needs.
If you've been thinking about how to hire manufacturing workers as new warehouse facilities pop up all over, it's time to partner with PeopleReady. We put approximately 226,000 people to work in 2022 across a variety of roles. Plus, our 24/7 staffing app, JobStack, provides around-the-clock access to the workers you need at a moment's notice. Fill out the form above to get started!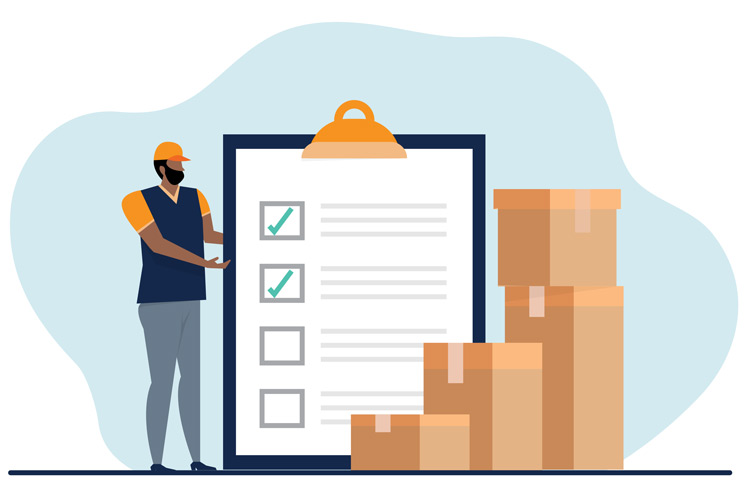 Manufacturing Staffing
With advancements in technology, globalization, and the continuing evolution of work, manufacturing and logistics companies are often faced with unpredictable events. As a result, they need to ramp up production quickly and recruit enough qualified manufacturing workers to meet demand.
Whether your manufacturing company calls for a single temporary or temp-to-hire employee or thousands of temporary employees to support a long-term project, we can help. Our manufacturing staffing expertise means we can find workers who have the proper certifications and understand important regulations. For example:
GMPs
FDA/USDA regulations
OSHA requirements
Cross-contamination certifications
HACCP/SQF certifications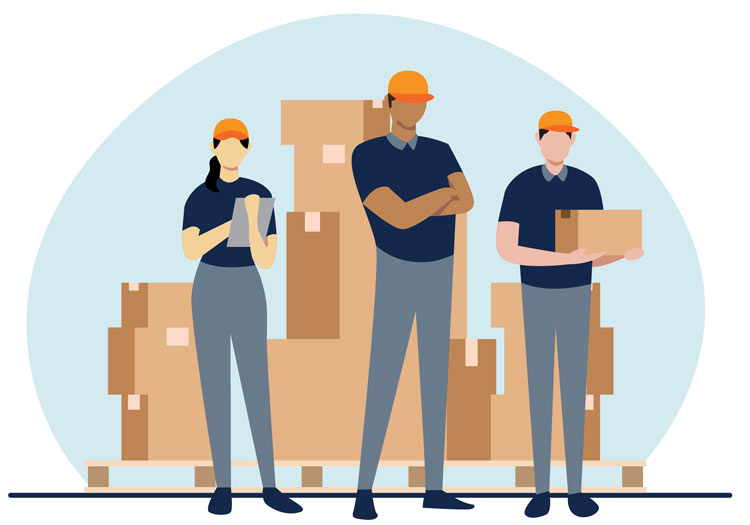 Logistics & Warehousing Staffing
If your manufacturing and logistics company experiences variable demand due to the seasonality of your business or the growth of e-commerce, we can help you manage these situations when they arise. PeopleReady provides a scalable and flexible warehouse workforce to help you maintain order volumes and ensure on-time delivery.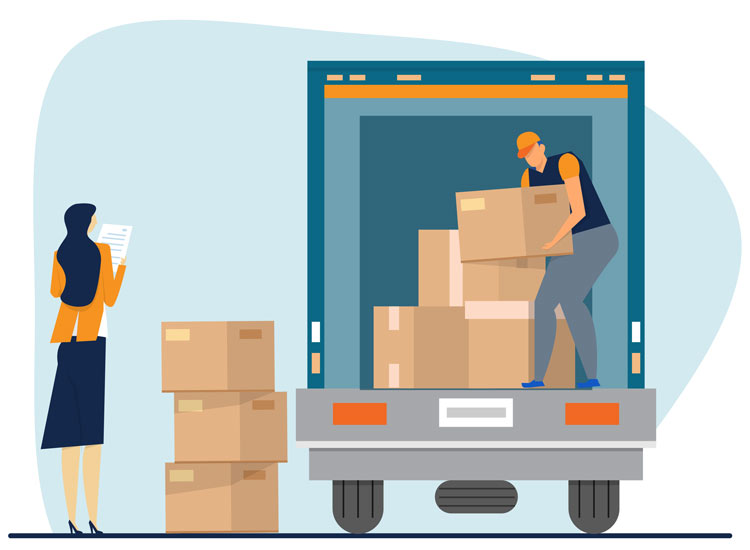 Let Us Recruit and Hire for You!
We understand the challenges of running a manufacturing company, and it's our job to ensure that you have the workforce you need to support your success. As a leading manufacturing staffing agency, PeopleReady recruits qualified manufacturing workers to help you control costs and keep production on schedule.
Here are just a few of the most common manufacturing and logistics roles we fill:
Forklift operators
Machine operators
Assembly & production workers
Pickers & packers
Shipping & receiving workers
Loaders & unloaders
And more!
Our Commitment to You
For over three decades, PeopleReady has helped businesses like yours find the manufacturing and logistics workers needed to drive their business forward. Here's how it works.
SAFETY-FOCUSED When it comes to your manufacturing staffing needs, we focus on finding workers who meet FDA/USDA regulations and OSHA requirements.
RELIABILITY & 24/7 ACCESS Whether you have a last-minute need or a planned ramp-up period, we are ready to support your manufacturing staffing needs. Our JobStack app is accessible 24 hours a day, 7 days a week and 365 days a year, so we can help whenever and wherever you need us.
MEET DEMAND Our manufacturing associates have a strong work ethic and proven track record — always ready to help you meet deadlines and quotas and keep up with the demands of today's consumers.
Fill out the form at the top of the page to get started today!
Nearly 100 million warehouse hours worked
Nearly 20 million manufacturing & logistics hours worked
Workers who meet FDA/USDA regulations and OSHA requirements
More Staffing Resources
Learn about the latest business trends, recruitment strategies and tech innovations we're seeing across a variety of industries.
Ready to Get Started? Request Staff.
We deliver specialized national staffing solutions for businesses across North America. Speak to one of our experts about what we can do for you.
PeopleReady, a TrueBlue company (NYSE: TBI), specializes in quick and reliable on-demand labor and highly skilled workers. PeopleReady supports a wide range of industries, including construction, manufacturing and logistics, retail and hospitality. Leveraging its game changing JobStack staffing app and presence in more than 600 markets throughout North America, PeopleReady served approximately 83,000 businesses and put approximately 226,000 people to work in 2022.