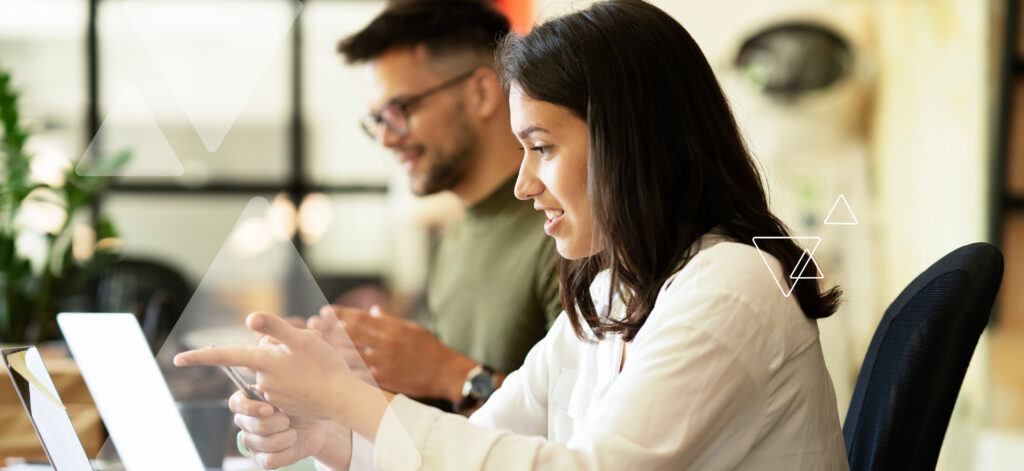 Administrative and clerical staffing: Where to find administrative and clerical staff for your business
Administrative and clerical staff are at the heart of your business. By managing a wide range of duties to support the rest of their team, they keep your business moving forward. Unfortunately, many employers struggle to find the right people for their office staffing needs. Eighty-four percent of companies report having difficulty hiring and retaining clerical staff, notes the Conference Board in a 2022 survey.
According to our exclusive jobs data, the number of job postings for clerical staff in 2022 were:
Secretaries and administrative assistants: 604,000
First-line supervisors of office and administrative support workers: 324,400
Office clerks: 230,800
Executive secretaries: 111,500
Legal secretaries and administrative workers: 16,800
Office and administrative support workers: 8,100
With so much competition for workers in this field, PeopleReady shares our tips for successful administrative and clerical staffing so that you can attract and retain the best administrative staff for your business.
What's the best way to attract candidates for your clerical and administrative jobs?
Job postings are perhaps the most important part of the recruiting process. They let potential candidates know that the role is available and set clear expectations for both the role and the company. So, how can you create a stellar job posting for your office staffing needs?
For starters, your job posting should detail the worker's daily tasks and any performance expectations. Listing the preferred skills and background for the role gives candidates an even better understanding of your business. When a candidate feels more confident in the job, they're more likely to apply. Plus, you'll shorten your hiring process by attracting more qualified candidates with a more detailed job posting.
Get more recommendations on how to create a job posting for your business here.
What skills and experience do your clerical staff need to succeed?
According to CNBC, 90% of job openings receive few or no applicants with relevant skills. Sharing a comprehensive list of the skills your clerical and administrative staff will need can help filter out unqualified candidates. While duties vary depending on the company and industry, there are universal skills that they should bring to the table. For example:
Accuracy: The ideal candidate should have a resume free of typos and grammatical errors. This indicates that they can write clearly and communicate effectively.
Organization: People in these roles need to stay calm in fast-paced environments and be able to keep up with changing deadlines, schedules and meeting times.
Time management: The best candidates should be able to prioritize tasks based on importance and deadlines. During the interview process, ask them about specific instances where they had to demonstrate these skills.
Communication: Look for candidates who communicate and listen well and who demonstrate attentiveness and patience during their interactions with your customers or clients.
Multi-tasking: Administrative staff members have a long list of duties with competing deadlines and ad hoc responsibilities. They need to handle personal projects, respond to correspondence in a timely manner and address unexpected requests as they occur.
What are candidates for clerical and administrative roles looking for from employers?
Company culture. Following the Great Resignation, modern job seekers place more emphasis on company culture than ever before. According to a 2022 LinkedIn study, 40% of job seekers say company culture is the most important factor when searching for a new position. Consider incorporating details about your company culture, such as your values, in your job postings. You can also structure your interviews to include questions and information regarding what makes the role a good culture fit for incoming job candidates.
Better pay. Candidates for clerical and office jobs want their wages to match their work. In the coming year, many companies plan to increase wages between 5% and 7% to outpace current inflation rates and attract more candidates to open positions. However, minimum wage rates are on the rise for many U.S. states, and even these efforts may not be enough to keep job seekers interested. We recommend reviewing how your compensation plan compares to that of your local competitors. You can also clearly state the position's salary range in your job posting to increase the number of applicants.
Employee incentives. Incentives, like signing bonuses and health and wellness programs, are a key differentiator for candidates in a competitive labor market. Consider offering incentives that help solve problems faced by your target candidates. For example, providing flex time or different flexible schedule options can be a great way to entice potential candidates. A Pew Research study found that 48% of quits occurred due to childcare issues. Another 43% of quits occurred due to scheduling that impacted their work-life balance.
What else can I do to support new clerical staff?
Most administrative assistants leave their job between six months and two years, according to a Zippia study based on BLS and U.S. Census data. The Pew Research study also notes that 63% of all quits was due to a lack of career development. Your administrative staff will be in a better position to succeed when they have the opportunity to collaborate with other members of your team and take on new responsibilities.
Some companies offer their employees reimbursement for career development or upskilling programs. Doing so means that you will have clerical and administrative staff with a more advanced skill set and that your workers will be incentivized to stay since you've taken an interest in moving their career forward.
Providing recognition either privately or publicly can go a long way toward creating a positive and productive company culture. A Yahoo study notes that 65% of people would work harder if their contributions were recognized more often.
How PeopleReady can provide office staffing solutions
Recruiting new employees is often a time-consuming process. By working with a clerical staffing agency or a staffing agency with clerical staffing support, you'll find the candidates you need quickly.
PeopleReady offers quick, convenient access to temp-to-hire and temporary workers throughout North America. This includes administrative and clerical staff who can perform a variety of duties. Unlike many administrative staffing agencies, we offer staffing solutions for several other industries and specialties. For example:
Administrative assistants
Call center personnel
Call center representatives
Data entry specialists
File clerks
Office managers
Receptionists
Meanwhile, our JobStack app is available 24/7 for your office staffing needs. JobStack lets you hire administrative or clerical workers who are available at a moment's notice and can fill open shifts due to turnover, PTO or staff emergencies.
Looking for administrative or clerical staff?