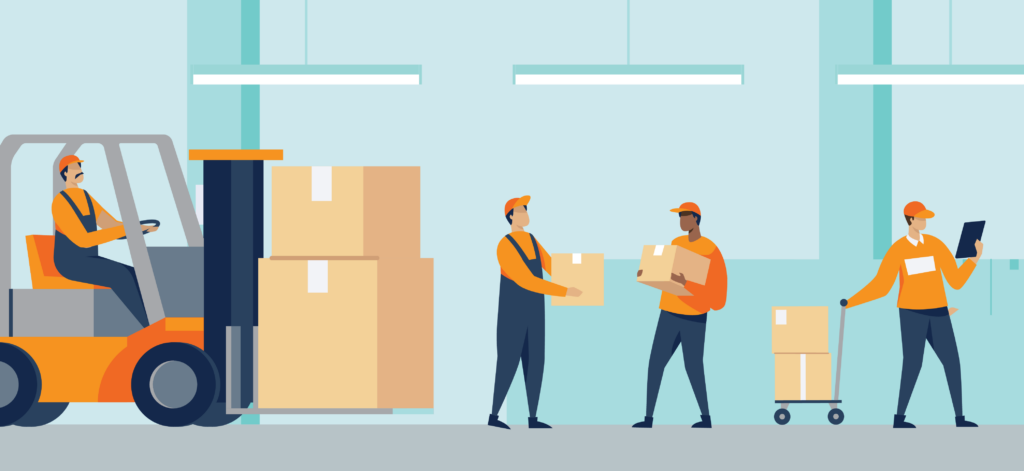 See the Benefits of Temporary Workers for Your Business
While temporary workers offer a variety of benefits for businesses, they're often viewed less favorably than full-time employees. PeopleReady shares four of the most common myths and misconceptions about temporary workers and explains how they can benefit your workforce.
Myth 1: Temporary workers won't deliver great performance
Rapid business growth, staff vacancies and pressing deadlines can force employers to make rushed hiring decisions. In these times, it's tempting to rely on current members of your team to pick up the slack. Unfortunately, this often leads to worker burnout, low morale and higher turnover, according to the Society of Human Resource Management. The hesitation in using temporary workers is driven by the misconception that they aren't motivated or tend to underperform.
However, many people take temporary jobs as a way to gain valuable skills and experience. A majority of temporary workers said meaningful work is the most crucial factor influencing their decision to take an assignment, according to a recent study by Staffing Industry Analysts. They also believe that their performance can earn a great referral or even a permanent full-time role. That means they are more motivated to succeed in their temporary assignment.
Myth 2: You can't build relationships with temporary workers
Many members of the current workforce have turned temporary work into a career—not just a stopgap between permanent roles. In fact, there are 3 million temporary employees in the U.S., according to the BLS. Over 70% of American workers are taking on temporary or part-time roles to supplement their income, notes a recent CNBC study.
While they're working for your business, we recommend getting to know your temporary workers and make them feel welcome. Forming a relationship with your temporary workers can lead to several important long-term benefits. Above all, they can help you develop a pipeline of talent for future projects while bringing unique knowledge and experience to your workforce.
Myth 3: Temporary workers are a short-term business solution
Each year, America's staffing companies hire 16 million temporary and contract employees, according to the American Staffing Association. Temporary workers are a perfect fit for employers that needs extra support due to worker absences, special projects and busy seasons.
Meanwhile, temporary workers can also fit into your long-term business strategy. Some companies use temp staffing as a cost-efficient way to recruit and test the abilities of potential candidates before bringing them on full-time. One of the primary benefits of using temporary workers is the ability to scale according to your needs. That way, you can adjust your workforce to meet seasonal demands or economic shifts.
Myth 4: Temporary workers are unwilling to receive training
Training temporary workers often proves difficult for a variety of reasons. For example, there is typically limited time for hands-on learning opportunities after they come aboard. Meanwhile, they are often unfamiliar with the tools or equipment of your work environment.
However, members of the temporary workforce are eager to learn new skills that offer more job security and opportunity. Over three-quarters (76%) of Gen Z employees believe that learning is the key to a successful career, according to a LinkedIn survey. Plus, having this direct connection with your temporary workers can help you more easily identify workers who perform up to or beyond your expectations.
PeopleReady matches you with temporary workers who ensure your success
PeopleReady and our team of staffing specialists gives your company access to temporary workers who will exceed your expectations. As temporary staffing continues to grow even more vital, so does our ability to reach our audiences to make connecting people and work faster and easier than ever.
Our presence in 600-plus communities throughout North America along with our 35 years of experience in staffing makes us the staffing agency of choice for employers in a variety of industries. Meanwhile, our JobStack app is available 24/7, so you can place orders at any time.