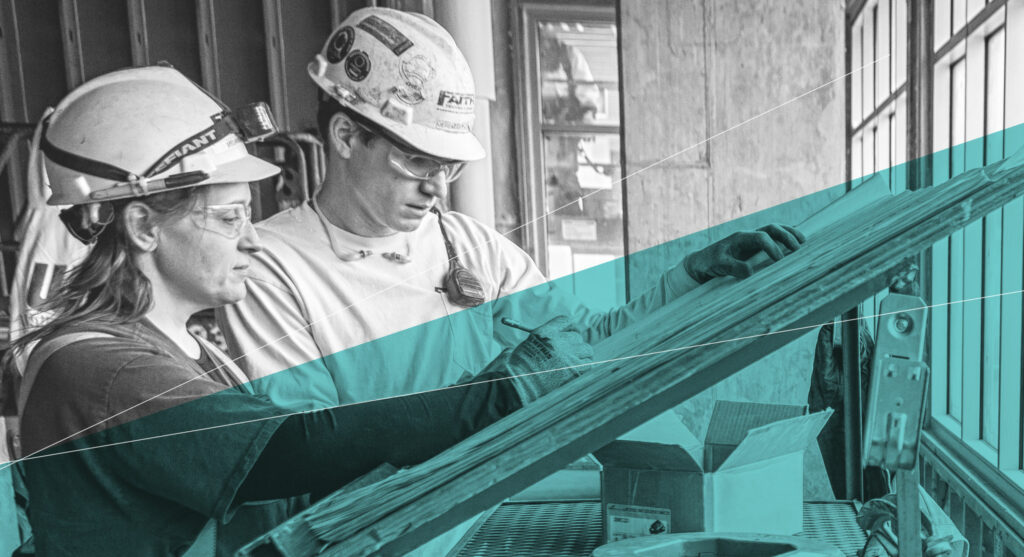 Careers in the skilled trades are in a peculiar spot right now. The demand for carpenters, plumbers, electricians, and other construction-related roles is high and forecasted to continue growing. Yet, there aren't enough qualified workers to fill these positions. There are several causes, one of which can be found in the industry's name: workers need to be skilled. You don't want anyone working on carpentry, electricity, or plumbing if they don't have the expertise.
This leads to the all-too familiar Catch-22 of job hunting: You need experience to get the job, but you can't get the job without experience. So what should you do if you want to enter the in-demand skilled trades industry?
Depending on your experience level and goals, you have options.
Get the necessary training
Most positions in the skilled trades require hands-on experience—often through an apprenticeship—and some even require certifications. You can usually find the necessary qualifications in the job posting, but you can also get a general overview for some roles on PeopleReady's Skilled Trades page.
Certain businesses have their own process for an apprenticeship, which means they provide on-the-job experience and mentorship needed to advance, eventually becoming an expert in your own right. You can also explore opportunities through the U.S. Department of Labor's program for apprentices. If you're in a position to earn a certification on your own, it brings you one step closer to being qualified for some roles. However, many employers will work with you while you earn working experience and gain your certification.
Put your experience to good use
Unsurprisingly, if you already have relevant experience in the skilled trades, your transition into the industry is off to a good start. First, you can look for roles that make use of your work history so you're prepared when you show up for the first day on the job. However, you might have experience in one area but not in the concentration where you want to build your career. You can still take roles that rely on your current experience so you have your foot in the door and continue to build your expertise. Be open about your desire to learn new skills and look for opportunities that let you begin down that path.
PeopleReady Skilled Trades supports your job search
One benefit of working with a staffing company like PeopleReady and our specialized division, PeopleReady Skilled Trades is that you're not navigating your career alone. If you don't yet have much experience in the field, or if you have experience in one specialty but want to transition to another, tell the staff at your local PeopleReady Skilled Trades branch. They can help find the roles that will get you closer to your goals and accrue the experience that will open up more opportunity. Take advantage of the expertise and assistance the PeopleReady Skilled Trades branch staff offers.
Looking for jobs in your area?