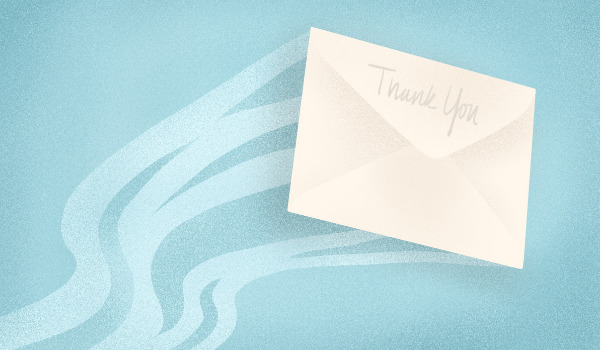 At some point in your life, you're going to have an interview. You might be meeting with a potential full-time employer or a recruiter helping set you up with flexible or gig work that matches your lifestyle. Either way, it's important not only to make a great first impression, but also remain a positive in the interviewer's mind even after you've left. For anyone waiting to hear back after an interview, it can be a nerve-wracking wait.
You can kill two birds with one stone: show manners and professionalism by thanking them for their time and also prompt for an update. Take the time to follow this email template from PeopleReady, but make sure to add your own voice and personality. They'll want to hire you for who you are!
Email Template
Subject: A follow up on our [insert Position Title] interview
Hello [insert Hiring Manager or Interviewer's Name],
Thank you for taking the time to meet with me for the [insert position title] position. I hope that I was able to answer all of your questions and that you feel like I could contribute well. I am excited about the potential opportunity to join [insert company name] and help [insert: serve new customers/build the project/create a welcoming space/anything helpful you will be doing in the role] with your team.
Please let me know if I may provide anything else as you move on to the next stages of the hiring process.
Thanks again and I hope to hear from you.
[Insert Your Name]
—
Keep in mind that the person you met with likely has a lot on their plate and you may not hear back immediately. If they haven't responded after a week, it's okay to follow up again: positive persistence can pay off.
Sometimes you will hear back after the interview and it won't be what you wanted to hear. In this case, learn from the experience and politely ask if there was any particular reason they felt you weren't a strong fit for the role or what they think you can improve on. It shows your dedication to personal and professional development while giving you an opportunity to learn how you might work toward the position in the future. Consider this a chance to improve and keep growing and keep trying.
Looking for work?