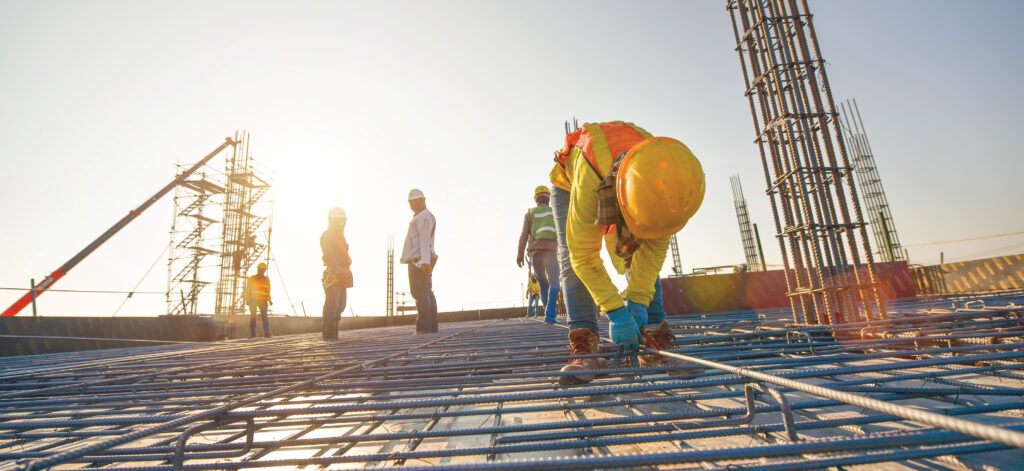 How to Retain the Best Construction Workers for Your Construction Firm
Eighty-three percent of construction companies say they find it difficult to get access to qualified workers, according to a recent survey from The Conference Board. At the same time, high industry turnover rates make it challenging to retain their current workforce. Below, you'll find three best practices for improving staff retention in your construction business. Plus, we'll share how a construction temp agency can help you with your retention efforts so that you always have the best crew on your job site.
Enhance your recruiting and onboarding process with expert support
Thirty percent of employees in the construction industry say they feel burned out, according to a recent O.C. Tanner report. A key strategy to reduce burnout is to make sure you're fully staffed. However, with the current labor shortage, it can be challenging to find enough workers to fill your open positions. You don't want to rush the recruiting process and hire the wrong person, especially in an industry where safety is a top priority.
Partnering with a construction temp agency can give you more confidence that your recruiting needs are being met. Their staffing experts have industry expertise and take care of everything including interviews, background checks and skills verification. As a result, you can focus on all your other responsibilities while the temp agency finds you qualified workers. Once these new workers join your job site, you're in a better position to give your current staff workable schedules and help reduce burnout.
Build and maintain a strong workplace culture
To attract workers during a labor shortage, construction companies must consider their culture and work benefits. While construction workers want fair wages, they are also looking for a more supportive environment. That includes better work-life balance, opportunities for growth and open lines of communication with management.
According to the O.C. Tanner report, construction workers no longer respond to traditional leadership practices and working environments. This "old-school" method of management is more top-down and confrontational, giving workers little agency. For instance, workers are now looking for jobs that offer them autonomy, mentorship and flexibility. A construction temp agency connects you with temporary workers who have the qualifications you're looking for—along with the ability to take initiative and make positive contributions on your job site right away.
Prioritize worker health and safety on the job site
The Occupational Safety and Health Administration ranks construction as one of the most dangerous jobs. Common hazards include falling objects, electrocution, unguarded machinery and dangerous chemicals. Everyone on your job site, including managers and staff, should always keep safety and health top of mind. Some safety recommendations include:
Reassessing job site safety.
Adding flexibility to work schedules.
Providing extra training.
Enhancing communication practices.
Teaching managers to recognize burnout symptoms.
Partnering with the right construction temp agency connects you with both skilled labor and general labor who understand and follow safety procedures. While temp workers may need to be trained on safety-specific information relevant to your company and job sites, your construction staffing agency should supply safety-focused workers who have the PPE to help keep them safe.
construction staffing agency PeopleReady connects you with skilled construction workers and general laborers
In short, recruiting construction workers takes time and resources. That's true whether you need skilled workers (electricians, plumbers, carpenters) or general laborers (clean-up crew members, flaggers, etc.). Partnering with a construction temp agency like PeopleReady or PeopleReady Skilled Trades, our specialized staffing division, helps you find workers with the right skills, a strong work ethic and a positive attitude.
At PeopleReady, our construction staffing experts support every part of the recruiting process, which includes interviews, skills verification and more. Above all, we value workplace safety so you can trust our workers are prepared with all the necessary PPE and training to get the job done safely. If you have a worker shortage and need staffing help, PeopleReady and our Skilled Trades division have the resources you need to be successful.
Looking for construction staff?
For General Construction Workers
For Skilled Laborers and Tradespeople