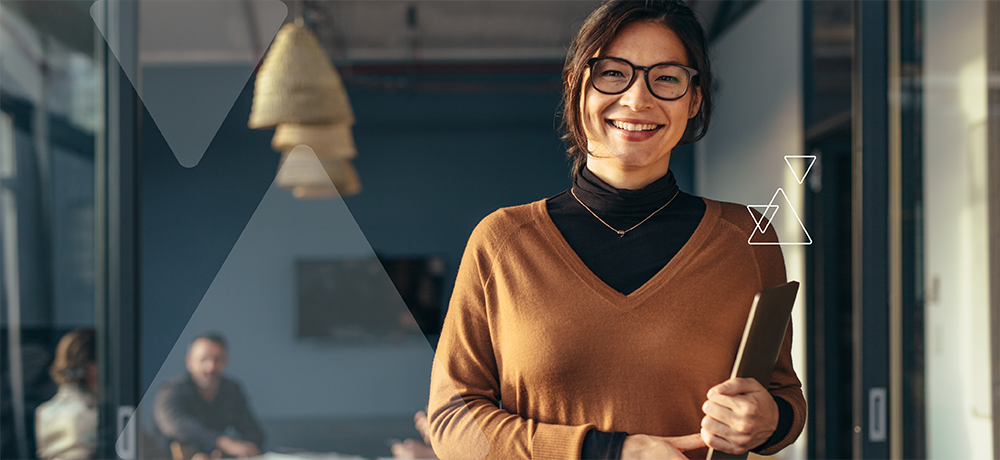 Local recruiting teams plus national staffing support
Like many companies, you may consider turning to a staffing agency to address your hiring needs. The good news, according to the American Staffing Association, is that there are more than 25,000 staffing agencies in the U.S. But how do you choose the right staffing agency to partner with for your specific staffing needs? Below, we share four reasons why partnering with a local staffing agency that has a national footprint can benefit your business.
Expanded pool of quality candidates
The majority of industries across the country are having difficulty finding the right workers, according to the U.S. Chamber of Commerce. As a result, many companies work with a local staffing agency to fill open roles quickly. However, these staffing agencies may not have the full range of resources you need to succeed in your staffing efforts.
A local staffing agency with a nationwide presence can tap into a wider network of candidates across multiple locations. This increases your chances of finding the right fit for your open roles.
A staffing agency with a national footprint can also provide a consistent hiring process across all these locations, ensuring that all candidates are screened and evaluated using the same criteria. They can save your business time by handling the staffing process from start to finish. This includes sourcing candidates, conducting interviews, checking references and so much more.
Variety of staffing solutions
Local employment agencies often have limited resources to provide to their customers. In fact, many of them only focus on a single industry or deliver a limited range of staffing options. That means that they often provide one-size-fits-all solutions, which may not work for your specific needs.
Your business requires customized staffing solutions that take into account your specific needs. And that's where a national staffing agency comes in. With a comprehensive set of services and a big-picture perspective on what it takes to build a strong workforce, they can provide a variety of staffing services, such as temporary staffing, temp-to-hire and direct hire to customers across the country.
This type of staffing agency will typically have a large roster of candidates with diverse skills and experiences, enabling them to match the right candidate with the right job. If your business has fluctuations in demand or if you need to cover shifts at the last minute, this kind of hiring strength can really save the day.
In-depth knowledge of your industry
A staffing agency with local roots can help foster lasting relationships with job candidates, but without a team of staffing experts who have national knowledge, your company may find it more difficult to attract and retain the right workers. Over time, this can also lead to decreases in productivity and quality of service.
On the other hand, a staffing agency with a national footprint stays updated on employment trends beyond your local area. This depth of knowledge can offer more insight into your competitors and your specific industry. As a result, your dedicated team can provide guidance and support no matter what challenges you face.
Local staffing agencies deliver staffing solutions to clients in various industries, including hospitality, retail, manufacturing and more. As your single point of contact throughout your staffing partnership, a national staffing agency is able to provide a one-of-a-kind plan that meets your needs and keeps your business moving forward.
Personalized service with a local connection
New technology has helped to make the staffing process easier for many national staffing agencies. But sometimes, they may lack the personal touch of a local staffing agency. When considering a partnership with a staffing agency, it's important to find just the right combination of personalized support, a strong community presence, and access to the latest tools and technology.
The ideal staffing agency for your business will have recruiting experts who can offer valuable advice and insights on the local hiring market. This deep knowledge of the area makes it easier for them to identify candidates who are a great fit for your business. By partnering with such an agency, you can make informed decisions and stay ahead of the competition.
Thankfully, a national staffing agency like PeopleReady gives you all of this and more. Partnering with us ensures that you have the right support and resources to meet your staffing needs.
Get access to nationwide staffing solutions with PeopleReady
When you partner with PeopleReady, you have access to our staffing solutions wherever you are.
PeopleReady has a geographic footprint in 600-plus communities throughout North America. For your business, this means easy access to vetted candidates who are ready when and where you need them. Looking towards the future? Our staffing experts can help you with national staffing solutions when you need staffing support for your upcoming projects.
PeopleReady has the resources to handle large-scale staffing needs for seasonal events, expansion efforts and more. By partnering with PeopleReady, you also get access to our app, JobStack, which offers you 24/7 access to our staffing solutions. We have provided staffing services to businesses of all sizes, from small businesses to Fortune 500 companies.
With nearly 35 years of staffing experience, PeopleReady has stayed on top of hiring trends nationwide and stayed close to the local communities we serve by building relationships with community groups, government organizations and academic institutions. We are committed to delivering community staffing solutions that bring benefits to your company while contributing to the local area.
Whether you need general labor or skilled tradespeople, PeopleReady and our specialized division, PeopleReady Skilled Trades, puts your workforce within reach.
Some of the industries we serve include:
Construction
Manufacturing and logistics
Retail
Hospitality
Events and venues
Cleaning and janitorial
And more!
Looking for local staffing support?