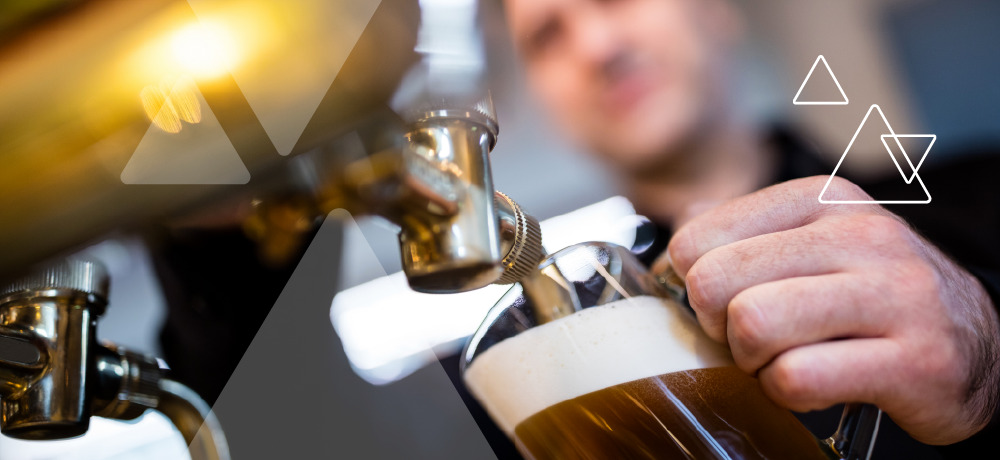 Where to find jobs for bartenders and food service workers
If you're interested in meeting new people, having a flexible schedule and working in a fast-paced environment, then being a bartender might be your next best career move. Bartender jobs are one of the most sought-after hospitality jobs available today. In fact, there are openings available at every type of venue from casual pubs to five-star hotels. Below, we share what you need to know about becoming a bartender, including wages, general duties and career outlook.
How much does a bartender make?
The median hourly wage for bartenders was $12.00 in May 2020, according to the Bureau of Labor Statistics. Bartenders' earnings often come from a combination of hourly wages and customers' tips. Also, earnings vary greatly with the type of establishment. For example, bartenders in some upscale or popular establishments make more in tips than in wages.
Where do bartenders work?
Bartenders can work in restaurants, bars, hotels and casinos, among other establishments. Bartender shifts might include late evenings, weekends and holidays. Many bartenders work on a part-time basis only.
What are the main duties for this role?
Most importantly, bartenders mix drinks and serve them directly to guests or through wait staff. They are familiar with a wide variety of drink recipes and can deliver exceptional customer service. In addition, they monitor the cash drawer at the bar and perform alcohol inventories. They also keep the bar area clean in accordance with company guidelines and requirements of the local health department.
What qualifications are required for this role?
A bartending job often requires a high school diploma or GED. However, candidates must be legally old enough to serve drinks. Employers are also looking for bartenders with an understanding of basics like standard recipes and garnishes. Previous experience in bartender jobs is preferred but not required. Some higher-end establishments require certification as a mixologist from a credentialed bartending school.
What skills and traits are necessary to succeed as a bartender?
Bartenders must have excellent communication skills and the ability to build a rapport with their customers. They also need a sharp memory and to stay organized. Another important part of the job is monitoring how intoxicated guests are and knowing when to stop serving them. Above all, the safety of bartenders and their guests is crucial.
What's the job outlook for this role?
Employment of bartenders is projected to grow 32% from 2020 to 2030. That's much faster than the average for all occupations, according to the Bureau of Labor Statistics. About 111,300 bartender jobs are projected each year, on average, over the next decade. 
PeopleReady connects you with bartender jobs and other hospitality jobs
Whether you want to be a bartender, server, cook or some other role, PeopleReady gives you access to hospitality jobs in your local community. Our website and our app, JobStack, let you apply to jobs 24/7 and choose ones that fit your skill set and schedule. In fact, we have a variety of hospitality jobs available now. For example:
Concierge staff
Catering assistants
Line cooks
Dishwashers
And more!